Draymond Green Files Trademark Around Warriors' Hamptons 5 Nickname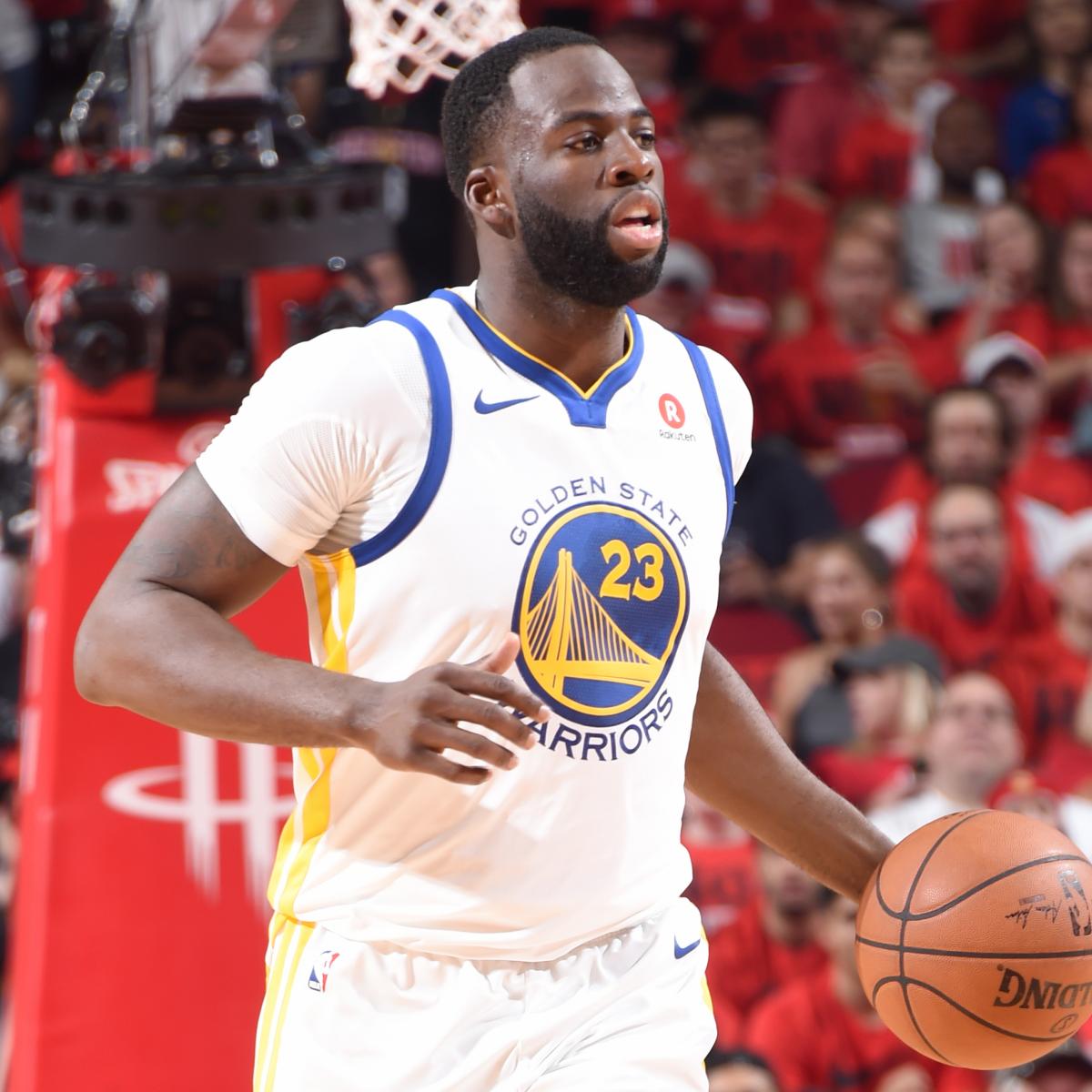 Andrew D. Bernstein/Getty Images
Golden State Warriors star forward Draymond Green has reportedly trademarked the "Hamptons 5" nickname given to the lineup of Green, Kevin Durant, Steph Curry, Klay Thompson and Andre Iguodala, according to TMZ Sports.
Per that report, "We noticed someone had filed for the 'Hampton 5' trademark in 2017 and a deeper dive revealed the man behind the application is Money 23 Green Enterprises … aka Draymond. The application was to use the trademark for everything from sports drinks to gym bags, cell phone cases, headphones, comic books, athletic wear and educational tools."
The nickname "Hamptons 5" was coined by Tim Kawakami of The Athletic, who was referencing the foursome of Green, Curry, Thompson and Iguodala going to the Hamptons two summers ago to recruit Durant to Golden State.
And it's been met with…mixed reviews:
Ben Golliver @BenGolliver

Steve Kerr: "I still am amused we just matter-of-factly call them 'The Hamptons 5.' @timkawakami deserves all the credit. I feel strange as a coach saying, 'Well, the Hamptons 5 played really well tonight.' I can't say that. You can." https://t.co/eAKMnXDNTr
Rob Perez @World_Wide_Wob

Bad Boys
Jailblazers
Triple J
Showtime Lakers
Run TMC
Lob City
Boston Three Party

Of all the dope team nicknames we've had in NBA history we really about to call arguably the best lineup of all-time "The Hamptons 5" ????

Hell nah.
Objection, your honor.
Beyonce has an uncle named Larry Beyince. Bruh…. @DragonflyJonez

I know why they're called the Hamptons 5. It's just lame as hell. Hearing GS is rolling out The Death Lineup strikes fear in ppl. The Hamptons 5 is laughable. Ain't nothing scary about dudes in Sperrys https://t.co/V5oqiN8zgc
It's not clear as to why he trademarked "Hampton" instead of "Hamptons," but singular/plural disagreements and geography aside, the "Hampton 5" remain the deadliest lineup in basketball. And maybe soon in merchandising as well.
NBA News
via Bleacher Report – NBA https://ift.tt/yO6Sgr
May 17, 2018 at 09:44AM