Crutchlow turned down chance to lead Honda's Suzuka 8 Hours assault
Crutchlow turned down chance to lead Honda's Suzuka 8 Hours assault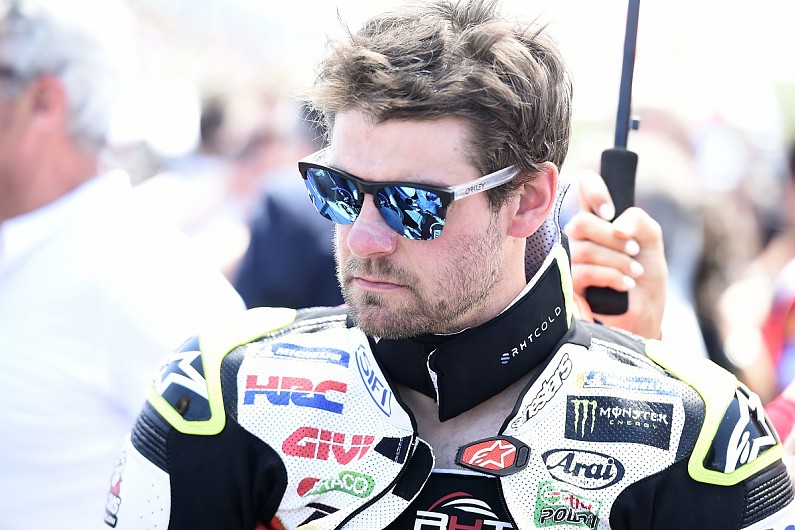 LCR MotoGP rider Cal Crutchlow says he turned down an offer from Honda to spearhead its factory Suzuka 8 Hours effort this year.
Honda announced late last year it would return to the Japanese endurance event in a full works capacity for the first time in 10 years, and revealed Takumi Takahashi as its first confirmed rider.
Crutchlow – who is employed directly by Honda in MotoGP – hinted last year he could participate at Suzuka this year after he turned down the chance to ride there in 2017.
But Crutchlow revealed he again refused an offer from the Japanese factory to lead its attack while he was leading the MotoGP riders' standings after the Argentinian Grand Prix in April.
Asked by Autosport whether he had been asked by Honda to race at Suzuka, he replied: "Yes. Of course they asked me, but my priority this year was to do a great job in MotoGP.
"I was very honoured and privileged to be asked to do the 8 Hours, because it's a full factory team. To be their number one rider would have been massive.
"But you have to look at the goal in hand. I'm here to race MotoGP, and at the time I was going very well in MotoGP, I still am. So I decided it wasn't the time to commit to do it.
"I understand how important that race is to them, and it's not say I won't do it another year.
"But as of this moment in time, I won't be doing the 8 Hours [this year]."
Racing News
via All news – Autosport https://ift.tt/2uOa9Ei
May 17, 2018 at 08:33AM