Chris Paul Breaks Stephen Curry's Ankles Again on Sick Crossover in Game 2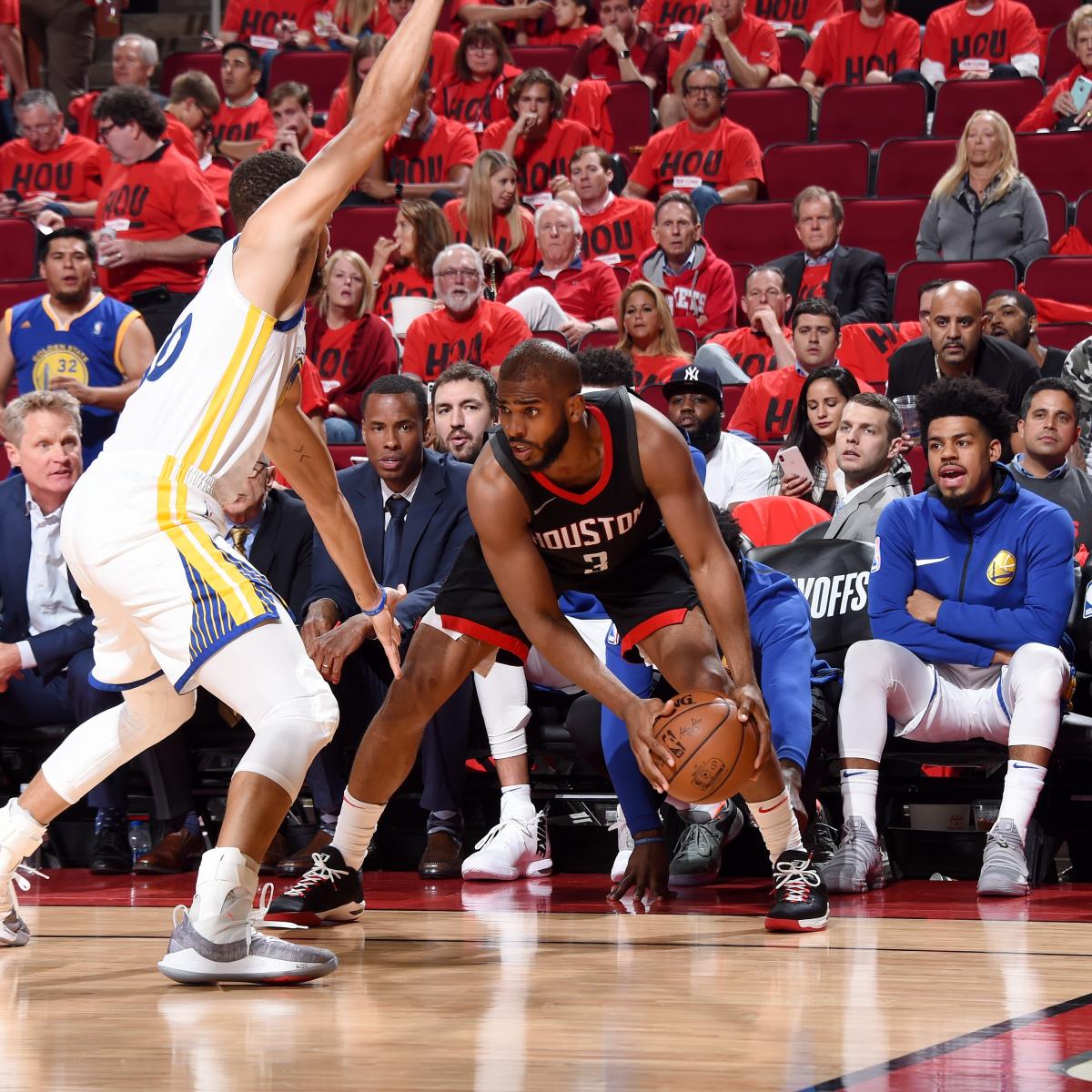 Sixers Welcomed Meek Home in Style 👀

Mitchell Breaks MJ's Rookie Playoff Record

Collin Sexton Could Be Next Eric Bledsoe

Andre Ingram Put on a Show in His NBA Debut

Turner's Showcase Giving Overlooked Ballers a Chance

Raptors Have Dominated Since 'God's Plan'

Jimmy Was Clowning While He Was Hurt

Simmons Averaging a Triple Double Over Win Streak

Mo Bamba Could Be the Next Rudy Gobert

Jason Kidd, Steve Nash Headline Basketball HoF Class

Mikal Bridges Could Be NBA's Next Otto Porter Jr.

Today in History: MJ Scores Career-High 69 Pts

Could LiAngelo Join Lonzo on the Lakers?

Dwight Joins Love & Kareem with Historic 30/30 Night

Westbrook's Road to 100 Triple-Doubles

The NBA Is a Mess in the Best Way Possible

The NBA Still Has a Massive Tanking Problem

Rodman Is Living His Best Life in New Jersey Suburbs

Has the Brow Forced His Way into MVP Convo?

Sunday's ASG Was a Start, but It Still Needs Fixing
Right Arrow Icon
Chris Paul can't stop breaking Stephen Curry's ankles.
Following a filthy crossover of the Golden State Warriors point guard in Game 1 of the Western Conference Finals, Paul produced a repeat effort in Game 2 Wednesday night at Toyota Center when he sized up Curry in isolation.
This time, Paul broke out a nifty behind-the-back dribble that sent Curry tumbling to the hardwood before he fed PJ Tucker for a baseline slam.
As a refresher, here's a look at the move CP3 broke out in the series opener:
Sixers Welcomed Meek Home in Style 👀

Mitchell Breaks MJ's Rookie Playoff Record

Collin Sexton Could Be Next Eric Bledsoe

Andre Ingram Put on a Show in His NBA Debut

Turner's Showcase Giving Overlooked Ballers a Chance

Raptors Have Dominated Since 'God's Plan'

Jimmy Was Clowning While He Was Hurt

Simmons Averaging a Triple Double Over Win Streak

Mo Bamba Could Be the Next Rudy Gobert

Jason Kidd, Steve Nash Headline Basketball HoF Class

Mikal Bridges Could Be NBA's Next Otto Porter Jr.

Today in History: MJ Scores Career-High 69 Pts

Could LiAngelo Join Lonzo on the Lakers?

Dwight Joins Love & Kareem with Historic 30/30 Night

Westbrook's Road to 100 Triple-Doubles

The NBA Is a Mess in the Best Way Possible

The NBA Still Has a Massive Tanking Problem

Rodman Is Living His Best Life in New Jersey Suburbs

Has the Brow Forced His Way into MVP Convo?

Sunday's ASG Was a Start, but It Still Needs Fixing
Right Arrow Icon
With Paul playing lights-out, the pressure will be on Curry to bring some more electricity off the dribble when the series shifts back to Oracle Arena for Games 3 and 4.
NBA News
via Bleacher Report – NBA https://ift.tt/yO6Sgr
May 16, 2018 at 08:03PM