WWE Rumors: Buying or Selling Buzz on Ronda Rousey, Mandy Rose and More
WWE Rumors: Buying or Selling Buzz on Ronda Rousey, Mandy Rose and More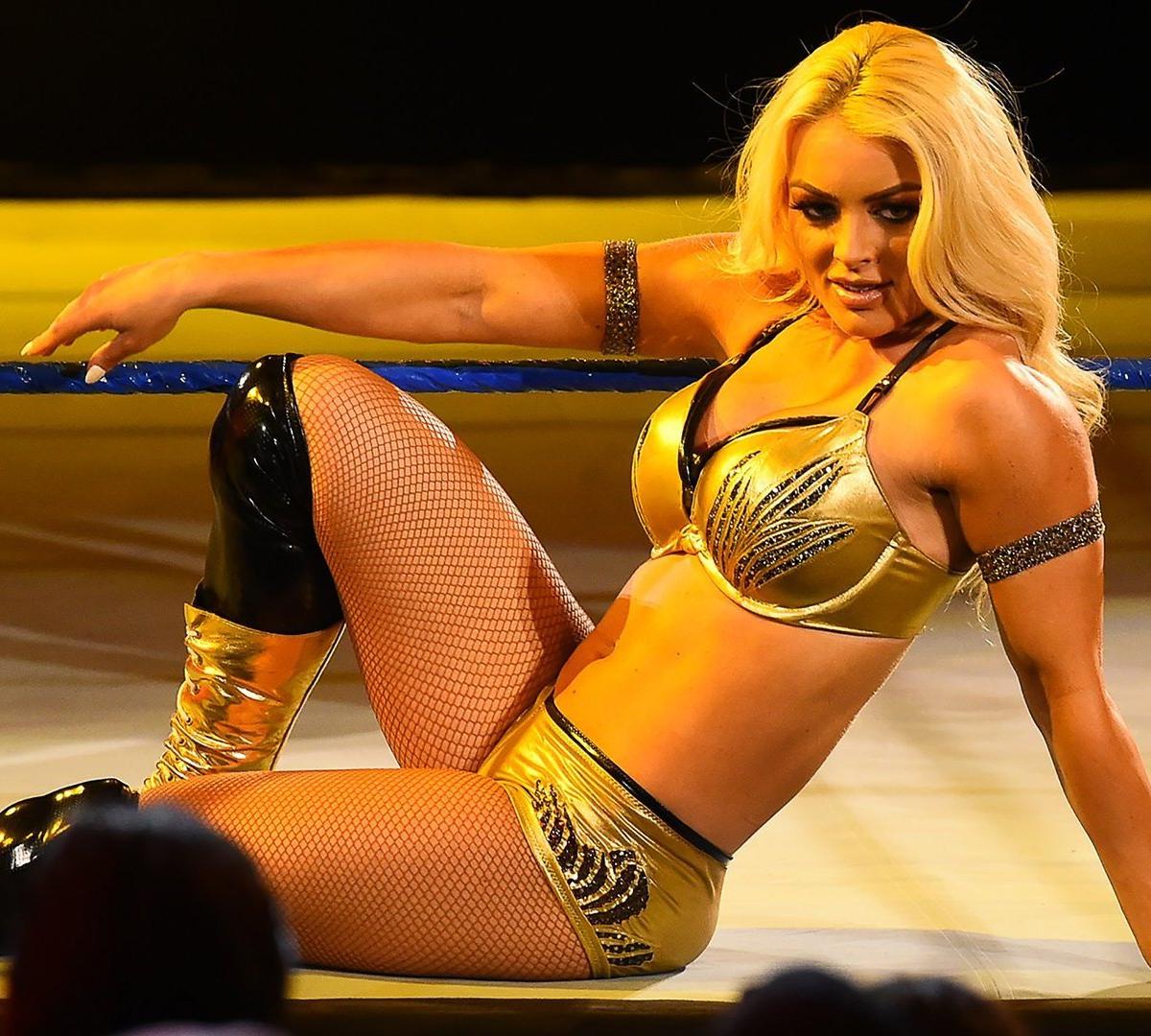 Credit: WWE.com
The women's revolution is responsible for two of the more interesting bits in this week's WWE rumor mill.
Ronda Rousey has one match under her belt but at Money in the Bank, will challenge Nia Jax for the Raw Women's Championship in a match that figures to be one of the most hyped and prominent on the entire card.
But where did that match come from and why was the decision made so hastily? 
On the SmackDown side of things, Mandy Rose debuted a new entrance on the May 15 episode that may, or may not, have looked eerily similar to a character that was originally slated to debut on WWE television roughly two years ago.
What is the scoop on the that and more?
What Is Up With Ronda Rousey vs. Nia Jax at Money in the Bank?
According to WrestleVotes, the Ronda Rousey vs. Nia Jax match for the Raw women's title was pushed up to Money in the Bank because WWE officials feel they have no other choice.
WrestleVotes @WrestleVotes

Asked about the Ronda Rousey v Nia Jax rumors happening at MITB & not SummerSlam… Was told, "if they are true, it's because they can't ignore Rousey for another PPV, don't want her in the ladder match, & can't have her lose a qualifying match so they had no choice."
The match, announced during the NBC Universal Up Fronts on Monday afternoon adds to an already stacked June 17 pay-per-view card and should automatically be one of the most hyped and anticipated one the card from a mainstream interest perspective.
Buy or Sell?
Sell. No, not Rousey getting a title shot but, rather, the sloppy manner in which it was accomplished.
Rather than writing a compelling storyline for her or giving her some quality wins over Superstars on her way to the title, she is being thrown into the mix despite her own assertions that she does not want the opportunities handed to her.
It lends credibility to all of her critics who claim she will walk in and get whatever she wants because of who she is and even creates frustration in the locker room, as witnessed in a tweet from Sasha Banks that presumably hints at dissatisfaction with the decision during Monday's broadcast.
Rousey is a mainstream star who absolutely should be at the forefront of booking decisions if only to get more eyes on the product and women's wrestling as a whole. But accomplish it in a way that makes sense and encourages fans to root for her rather than resent her.
Is Mandy Rose the New Emmalina?
James McKenna of Pro Wrestling Sheet tweeted that Vince McMahon himself loved Mandy Rose for the gimmick of Emmalina when it became apparent that Emma would not fit the character as he had imagined it.
james mckenna @chillhartman

fun fact : when they figured out emma wasnt going to fit well for the emmalina bit vince was adamant that mandy rose would be a good fit for the gimmick. damned if that entrance doesnt have a feel like what they were going for with the emmalina character.

#SDLive https://t.co/DvTCdJhMZk
On the May 15 episode of SmackDown, Mandy Rose debuted a new entrance in which the arena becomes bathed in gold light and her name appears in the color on the video screen.
The theme song and body language played as more alluring than any other Superstar on the women's roster, harkening back to a day when that was paramount, as the Emmalina character seemed to in the vignettes that aired ahead of her arrival.
Buy or Sell?
Buy. Mandy Rose needs to develop a persona for herself. Whereas partner Sonya Deville has the MMA gimmick to fall back on in the wake of Absolution's split, Rose has none. Positioning her as a Superstar as dangerous as she is stunning is a character that could thrive in today's WWE.
It would appeal to the male audience while gaining her heat from a female audience that hates that she looks as good as she does and is as capable between the ropes as she is.
Already an infinitely better wrestler than Lana, she can be what WWE almost certainly hoped the Ravishing Russian would. More importantly, she can be a future champion and, maybe, even a woman the division is eventually built around.
It does not hurt that she has repeatedly mentioned her idol is WWE Hall of Famer Trish Stratus, whose journey to greatness in wrestling is eerily similar to Rose's in that they both came from modeling backgrounds, experienced growing pains early in their careers before developing into fine wrestlers and eventually, the faces of the division.
Jeff Hardy Injured?
Current United States champion Jeff Hardy may have suffered an injury during the non-televised dark match at Tuesday night's SmackDown tapings, according to Randall Ortman of Cageside Seats.
If the report is accurate, this would be Hardy's second ill-timed injury, the first coming nearly a year ago, at the height of The Hardy Boyz's first push since returning to WWE.
Buy or Sell?
Sell. At age 40, and with a ton of wear and tear on his body from years of throwing caution to the wind in the name of entertaining fans and creating unforgettable moments, one has to wonder if Hardy is capable of embarking on a singles push of any kind without Father Time taking its toll. 
The current United States champion, he is a major part of the rebuilt SmackDown brand and his star is among the brightest on the roster. Fans young and old know him and are invested in his character. The more he misses, it not only creates questions about his ability to stay healthy, it hurts that brand's plans for him and his title.
Hopefully the injury is something he can recover from quickly or work through. For his sake and the brand.
Breaking Sports News
via Bleacher Report – Front Page https://ift.tt/yO6Sgr
May 16, 2018 at 09:02AM