Rashaad Penny Agrees to 4-Year Rookie Contract with Seahawks
Rashaad Penny Agrees to 4-Year Rookie Contract with Seahawks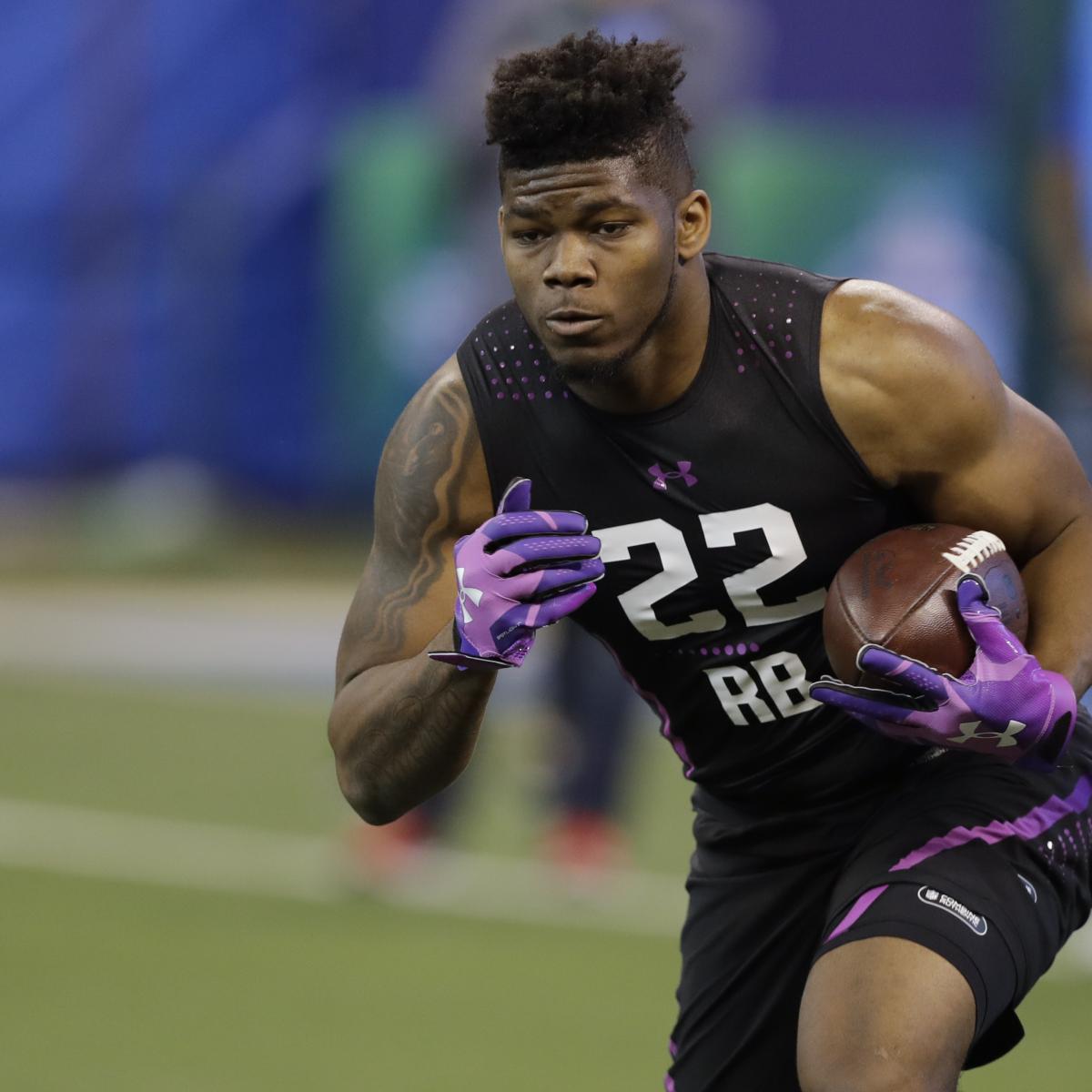 Darron Cummings/Associated Press
The Seattle Seahawks and Rashaad Penny agreed to terms of his rookie contract. 
The Seahawks officially announced the deal with their new running back Wednesday. 
Under the NFL rookie wage scale, via Spotrac, Penny will make up to $10.85 million over four years with a $5.97 million signing bonus as the No. 27 overall pick. 
Penny was the Seahawks' first-round draft pick out of San Diego State. The contract is fully guaranteed with a potential fifth-year team option. The Seahawks will have to decide on Penny's option before his fourth NFL season, but that year is guaranteed for injury only.
One of the most productive backs in college football over the last two seasons, Penny rushed for 2,248 yards and 23 touchdowns as a senior. He finished fifth in the Heisman voting.
The Seahawks have their fingers crossed Penny will give them a successor to Marshawn Lynch, who is now plying his trade in Oakland. They haven't had a 1,000-yard rusher since Lynch in 2014, and quarterback Russell Wilson led the team in rushing last season. 
No Seahawks running back even reached the 300-yard mark in 2017.
"He has truly run a lot of stuff that we want to run with him," Seahawks coach Pete Carroll told reporters. "That's great in the evaluation. He's also been a shotgun runner at times, too. We've seen the moves and the cuts he needs to show us (in) that stuff we like to do in a big way that includes Russell's factor. There's no limitations, there's just no limitations."
Drafting a running back in the first round is always a bit of a risk. Some players, including highly touted LSU back Derrius Guice, lasted until the second day. The Seahawks undoubtedly graded Penny higher than Guice, but one could argue taking a lineman in the first round and then Guice in the second would have been a better value pick.
Having spent their top pick on Penny, though, he should get every opportunity to be a starter in 2018. 
Breaking Sports News
via Bleacher Report – Front Page https://ift.tt/yO6Sgr
May 16, 2018 at 03:12PM