NBA Playoff Schedule 2018: TV Guide and Predictions for Wednesday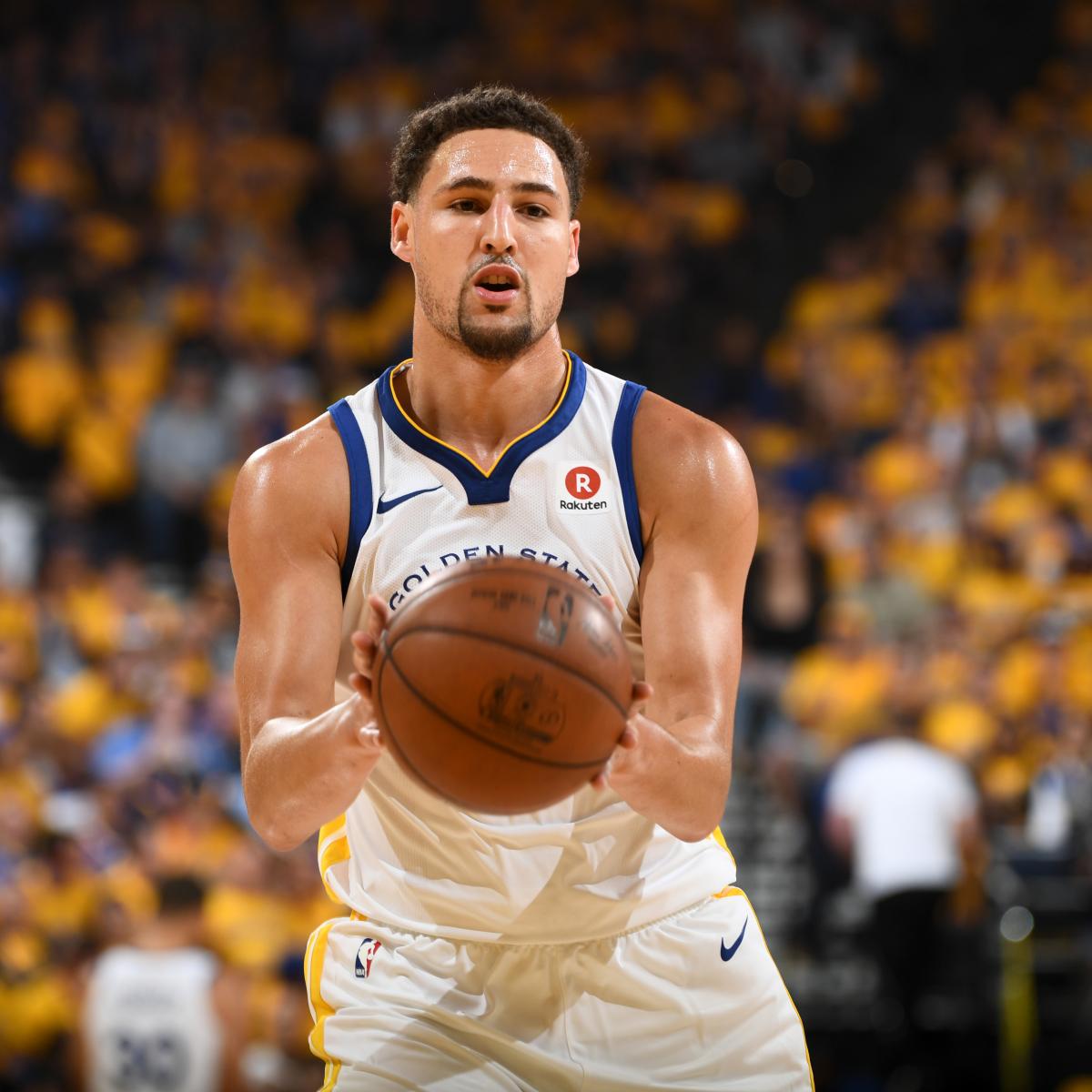 Garrett Ellwood/Getty Images
The Golden State Warriors went to the Toyota Center and stole Game 1 from the Houston Rockets to seize early momentum in the NBA Western Conference Finals. Head coach Mike D'Antoni must regroup for better results Wednesday or face the tough task of overcoming consecutive home playoff losses.
In a postgame interview, D'Antoni had to answer criticism concerning the team's offensive style, particularly a heavy reliance on isolation basketball. However, he doubled-down on what has worked for his squad throughout the year: 
Bleacher Report @BleacherReport

Mike D'Antoni won't change up iso offense — "That's what we do best…Have you watched us for 82 games?" (via @BenGolliver) https://t.co/Y4oKA85oxo
Clearly, the Rockets won't change in reaction to the Warriors or the outcome of Game 1. They'll work on executing at a high level as a sufficient response to an early letdown. To D'Antoni's credit, Houston produced when its star players dominated the ball for dribble drives or kicked out for a field-goal attempt, per ESPN Stats & Info:
ESPN Stats & Info @ESPNStatsInfo

The Rockets offense was far more effective when James Harden or Chris Paul was in isolation.

Here's a breakdown: https://t.co/K2fpuqY3nB
Nonetheless, Houston should avoid shot-clock violations and last-second desperation attempts to score. Increased efficiency would change the final result. 
How will the Rockets fare Wednesday in an early must-win game to have a legitimate shot at advancing to the NBA Finals? Let's go through a few game projections for both clubs. 
Stephen Curry Scores 35 Points
Warriors guard Stephen Curry converted on multiple three-point attempts in four out of five playoff games this year. He shot 1-of-5 from beyond the arc Monday against the Rockets. Golden State head coach Steve Kerr gave the five-time All-Star a pep talk on the sideline to keep his star player's confidence level high:
NBA on TNT @NBAonTNT

"We're going to break free in this series at some point & so are you."

Steve Kerr with some words of encouragement for @StephenCurry30.
#NBAPlayoffs https://t.co/02b2gpgtK2
Overall, Curry put together a decent performance. He shot 53 percent from the field, moved the ball within the system logging eight assists, grabbed six rebounds and only turned the ball over once.
Golden State's unselfish nature allows the hot hands to take over games. In the opening contest, Kevin Durant and Klay Thompson delivered the bulk of the points. They combined for 23-of-45 shooting from the field and 65 points.
However, it's not time to worry about Curry, whose long-range accuracy should bounce back in Game 2. Look for him to lead this team with about 35 in the scoring column.
Houston Wins the 3-Point Shooting Battle 

Bob Levey/Getty Images
Throughout the 2017-18 regular season and playoffs, Houston has led the league in three-pointers made with 15.3 and 14, respectively. In Game 1, Houston and Golden State finished with the same amount of triples at 13. 
The Warriors surpassed their 10.1 average in the category for the postseason. The Rockets have to pour it on from beyond the arc to keep pace and as an equalizer to Golden State's offensive barrages. 
Rockets forward P.J. Tucker developed a consistent three-point shot through the year, averaging 44 percent from distance in the playoffs, but he recorded just one point Monday. Forward Trevor Ariza experienced early foul trouble, which limited his usage down the stretch. Forward Luc Mbah a Moute went scoreless on 0-Oof-6 shooting from the field.
Expect D'Antoni to encourage quicker decisions on the offensive end with the intent to increase volume in three-point shooting. Field-goal percentages may take a slight hit, but it's important for the reserves and Tucker to establish their rhythm. The Rockets will come out firing from deep to hit about 20 three-pointers.
Rockets Even the Series 1-1

Bill Baptist/Getty Images
It's not an overreaction to call Wednesday's contest a must-win scenario for the Rockets. They risk facing a situation that mirrors the Toronto Raptors in the Eastern Conference semifinals. Two home losses would deal a colossal blow to Houston's chances to advance. 
The Warriors have yet to lose at Oracle Arena in the current postseason. D'Antoni's resistance to change the Rockets' offensive style could become a problem if Houston loses Game 2 by a double-digit margin. Nonetheless, it's difficult to switch the game plan mid-series and expect favorable results after winning in a certain fashion throughout the year.
The Rockets must prove isolation ball coupled with knocking down three-pointers in high volume works for them. If not, it's too late to reinvent the wheel on the road against an offensive juggernaut clicking on all cylinders.
Houston wins a desperation game at home to ensure they'll return to the Toyota Center for Game 5. 
Prediction: Rockets 117, Warriors 113
NBA News
via Bleacher Report – NBA https://ift.tt/yO6Sgr
May 16, 2018 at 05:18AM