NASCAR changes race-start tyre rules and pit repair equipment guidelines
NASCAR changes race-start tyre rules and pit repair equipment guidelines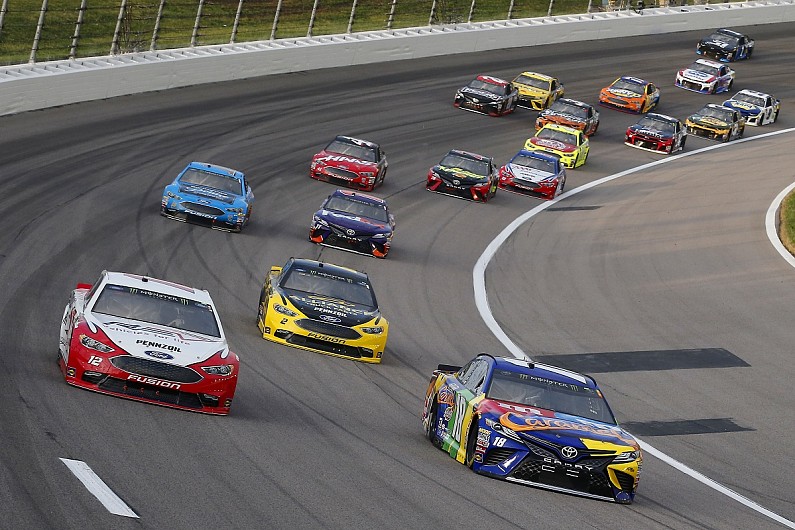 NASCAR issued rule changes on Wednesday affecting Cup Series qualifying and the equipment teams can use to repair cars on pit road.
Beginning with next week's Coca-Cola 600 at Charlotte Motor Speedway, Cup teams will no longer have to start the race on the same tyres on which they qualified.
All races will have four sets of tyres for practice and qualifying, except superspeedways which will have three sets.
For enhanced schedule weekends, teams will be able to carry over their qualifying set to the race. If they do not have laps on their qualifying set, they must carry over a scuff set from practice.
Last weekend at Kansas Speedway, Kyle Larson had to start the race from the rear of the field because his team changed tyres following qualifying, after he spun during qualifying and flat-spotted his tyres.
It was also announced teams may only use traditional battery powered equipment to repair a vehicle on the service side of the pit wall.
Traditional battery powered equipment includes, but is not limited to, reciprocating saws, rivet guns, screw guns, and drills. Any other equipment may only be used at the discretion of the series managing director.
The final changed announced was that the onboard camera package for each vehicle will now include an additional (fourth) camera.
There will be three standard cameras (roof, driver and rear bumper) and one supplemental camera. The supplemental camera can be front bumper, helmet visor, reverse driver, foot, shifter, 360, gyro or side-panning.
Racing News
via All news – Autosport https://ift.tt/2uOa9Ei
May 16, 2018 at 02:40PM