Motorsport Network to be 2018 season media partner of TCR Europe Series
Motorsport Network to be 2018 season media partner of TCR Europe Series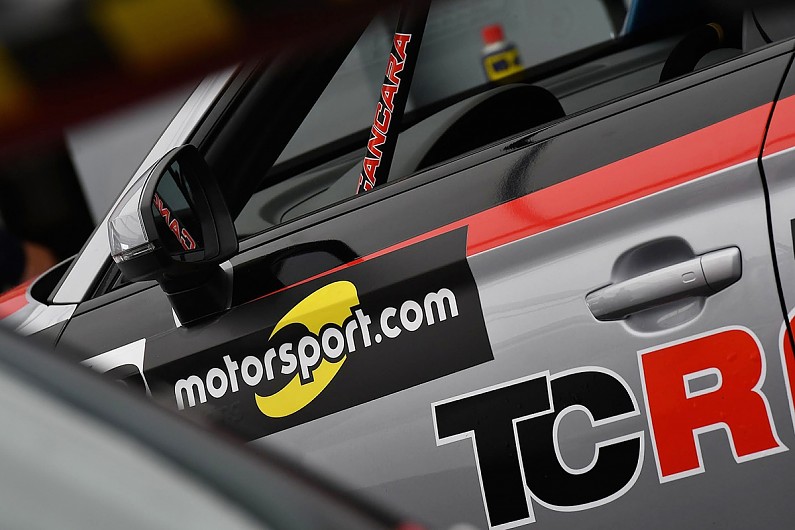 Motorsport Network has confirmed that it will be the official media partner for the new TCR Europe Series which kicked off its maiden season at the beginning of the month at Paul Ricard, the first of a seven race calendar that will see the series go also to Netherlands, Belgium, Hungary, Italy and Spain.
The agreement with Motorsport Network ensures that the European series of the popular touring car championship format will have extensive editorial coverage across Network platforms.
Live broadcasting will take place on Motorsport.tv and Motorsport.com and the races and highlights will also be broadcasted on the Motorsport.tv OTT linear TV channel. The local editions in each of the countries hosting a round of the championship will also provide in- depth coverage and on-site activities with the fans and the manufacturers involved in the championship (Audi, Cupra, Honda, Hyundai, Peugeot and Volkswagen).
Alessandro Alunni Bravi, co-promoter of TCR Europe said: "The agreement with Motorsport Network is the first, important piece of a structured plan that aims for placing the TCR Europe Series as one of the reference regional championships for quality of media coverage, and interaction with fans, and also as a solid platform for teams, drivers, manufacturers and sponsors. Motorsport Network is a top-level global strategic partner and we are proud that they have committed in joining us in this project. To our fans, we say: stay tuned!"
The new TCR Europe Series is one of the latest variants derived from the TCR concept. Launched in 2015, this new racing category for 2-litre turbocharged touring cars had quickly spread around the world. More than 600 TCR cars are currently racing in more than 20 international, regional and national championships that have adopted the TCR Technical Regulations.
The TCR Europe Series places itself as an intermediate step of the TCR pyramid, between the WTCR – FIA World Touring Car Cup and the regional and national championships.
James Allen, Motorsport Network's EMEA President, said, "Today's agreement supplements our important media partnerships with WEC, DTM and Formula E. The new season of the TCR Europe will deliver great action to our audience with the live streaming on our properties."
Filippo Salza, President European Operations Motor1.com , said, "The great commitment of car makers to the TCR local and international series in the last years is the evident proof of the success of such format. We are looking forward to developing common projects with TCR and car makers in order to engage the Motorsport Network audience and allow them to discover the cars that are protagonist of such events".
TCR Europe 2018 Calendar
LE CASTELLET – 5-6th of May
ZANDVOORT – 20-21st of May
SPA 9-10th of June
HUNGARORING 7-8th of July
ASSEN 18-19th of August
MONZA 22-23rd of September
BARCELONA 20-21st of October
Racing News
via All news – Autosport https://ift.tt/2uOa9Ei
May 16, 2018 at 10:24AM