Larry Nassar Victims to Receive Arthur Ashe Courage Award at 2018 ESPYs
Larry Nassar Victims to Receive Arthur Ashe Courage Award at 2018 ESPYs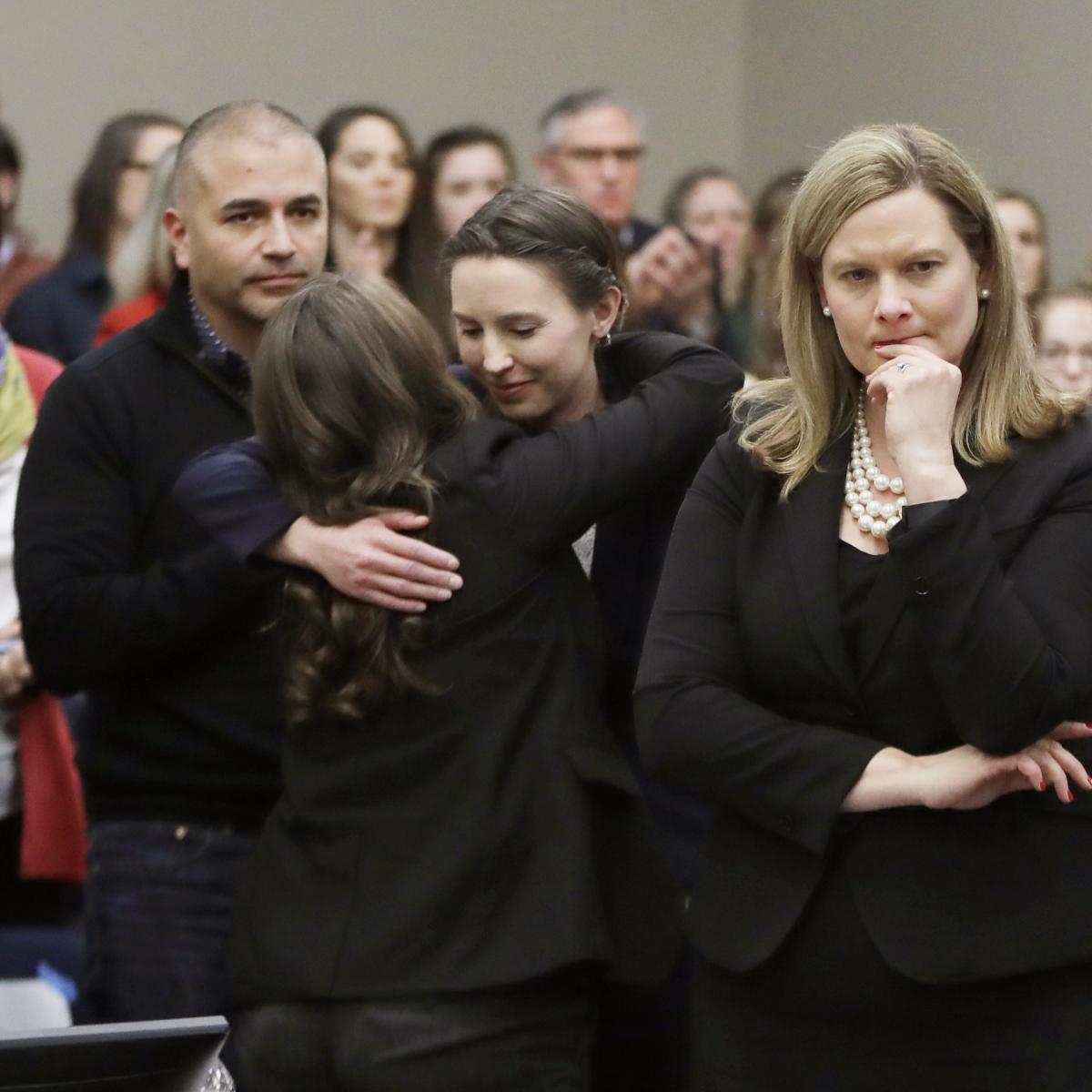 Carlos Osorio/Associated Press
Athletes who revealed sexual abuse by former USA Gymnastics and Michigan State University doctor Larry Nassar will receive the Arthur Ashe Courage Award during the 2018 ESPY Awards on July 18 in Los Angeles.
ESPN announced the choice Wednesday on Twitter:
ESPN @espn

The Arthur Ashe Courage Award will be awarded to the hundreds of athletes who spoke out about the abuses they suffered from former gymnastics doctor Larry Nassar.

The survivors will be honored at the @ESPYS on July 18. https://t.co/vIGFI6xeMx
In January, Eaton County judge Janice Cunningham said 265 victims of sexual abuse came forward and more than 150 provided impact statements during the sentencing phase of Nassar's three trials.
Among the accusers were high-profile U.S. Olympic gymnasts Aly Raisman, McKayla Maroney, Gabby Douglas, Simone Biles and Jordyn Wieber. 
Nassar received a 60-year federal sentence for child pornography and two sentences in Michigan counties with 40-year minimums on multiple counts of sexual abuse, amounting to a life sentence for his crimes.
The scandal led to leadership changes at both USA Gymnastics and Michigan State.
Breaking Sports News
via Bleacher Report – Front Page https://ift.tt/yO6Sgr
May 16, 2018 at 09:24AM