JR Smith Reportedly Won't Be Disciplined for Foul on Al Horford in Game 2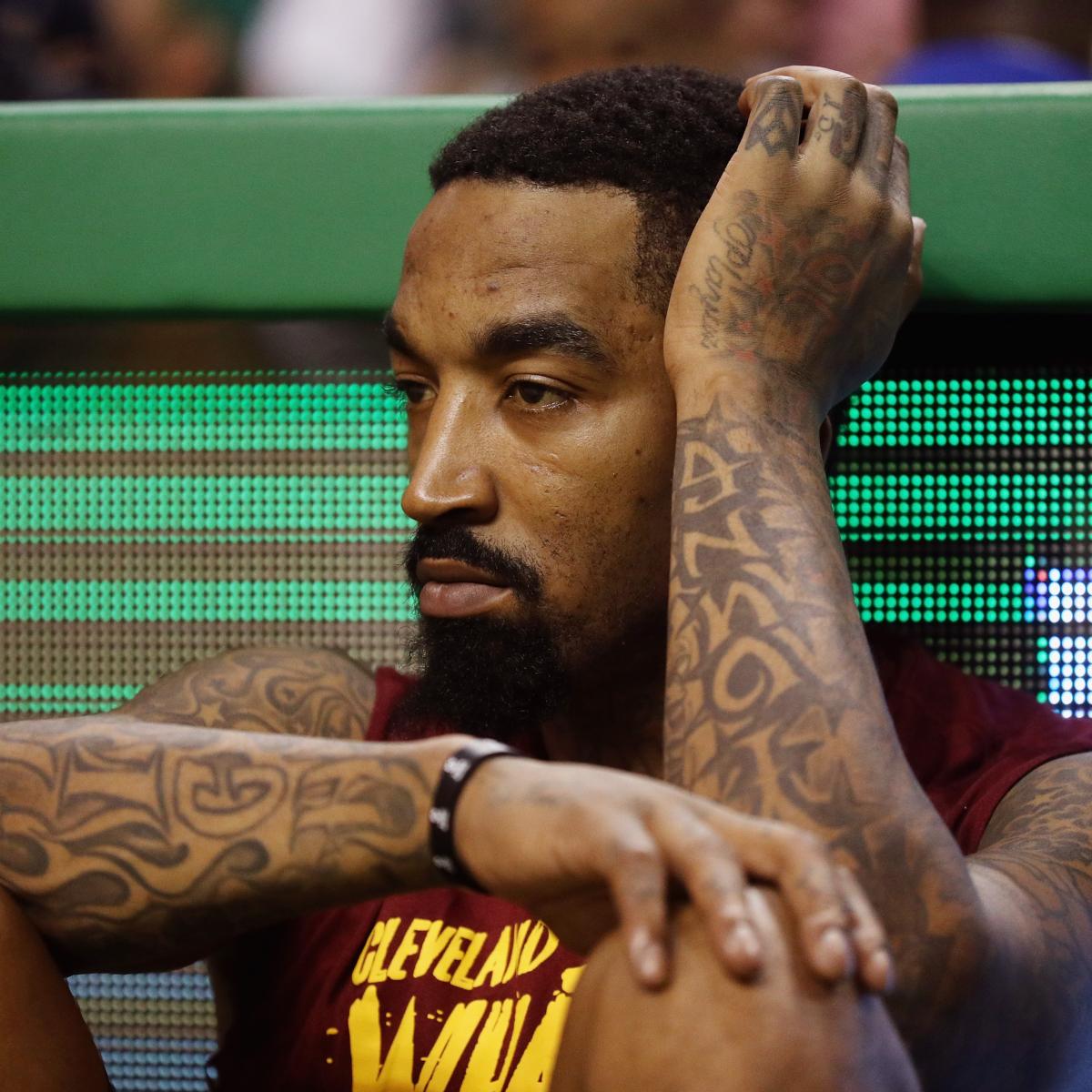 Maddie Meyer/Getty Images
Cleveland Cavaliers guard JR Smith will not be disciplined by the NBA for his flagrant foul on Boston Celtics big man Al Horford during the Cavs' 107-94 loss to the Celtics in Game 2 of the Eastern Conference Finals on Tuesday, according to ESPN's Adrian Wojnarowski. 
As seen in the following video, Smith pushed Horford in the back while he was going up for an easy dunk in the waning minutes of the game:
Sixers Welcomed Meek Home in Style 👀

Mitchell Breaks MJ's Rookie Playoff Record

Collin Sexton Could Be Next Eric Bledsoe

Andre Ingram Put on a Show in His NBA Debut

Turner's Showcase Giving Overlooked Ballers a Chance

Raptors Have Dominated Since 'God's Plan'

Jimmy Was Clowning While He Was Hurt

Simmons Averaging a Triple Double Over Win Streak

Mo Bamba Could Be the Next Rudy Gobert

Jason Kidd, Steve Nash Headline Basketball HoF Class

Mikal Bridges Could Be NBA's Next Otto Porter Jr.

Today in History: MJ Scores Career-High 69 Pts

Could LiAngelo Join Lonzo on the Lakers?

Dwight Joins Love & Kareem with Historic 30/30 Night

Westbrook's Road to 100 Triple-Doubles

The NBA Is a Mess in the Best Way Possible

The NBA Still Has a Massive Tanking Problem

Rodman Is Living His Best Life in New Jersey Suburbs

Has the Brow Forced His Way into MVP Convo?

Sunday's ASG Was a Start, but It Still Needs Fixing
Right Arrow Icon
Horford went crashing to the floor, and Celtics guard Marcus Smart was among those who took issue with the play.
According to ESPN.com's Dave McMenamin, Smart said after the game, "That's not the first time JR has done some dirty stuff, especially playing against us. He's known for it, especially playing against us. We know that. So, you know, it's like a bully: You keep letting a bully keep picking on you, he's going to pick on you until you finally stand up, and that's what I tried to do. One of my guys was down, and I took offense to it."
Officials reviewed the play and gave Smith a flagrant 1 foul, which meant he was not ejected from the game.
Basketball Hall of Famer and TNT NBA analyst Reggie Miller felt the referees made a mistake by not tossing Smith:
Reggie Miller @ReggieMillerTNT

Now hold up!!!! DeMar DeRozan got TOSSED and a Flagrant 2 vs Cleveland in Semifinal's, how is JR Smith still in this game?? BE CONSISTENT!!!
Smith struggled mightily in Game 2, as he missed all seven of his attempts from the field and finished the contest without a point.
Even so, Smith is a key player for the Cavs due to his usual ability to knock down open threes created by LeBron James breaking down the defense.
That didn't come to fruition in Game 2, but Cleveland is at its best when the likes of Smith, Kevin Love and Kyle Korver are making their shots from long range.
Because of that, the Cavs and Smith are fortunate that he was able to avoid a suspension.
If Smith can get back on track in Game 3 and lend a helping hand to LeBron, then it will go a long way toward helping Cleveland come back from the 2-0 series deficit it currently faces.
NBA News
via Bleacher Report – NBA https://ift.tt/yO6Sgr
May 16, 2018 at 12:37PM