JR Smith on Flagrant Foul on Al Horford: 'I Blatantly Pushed Him'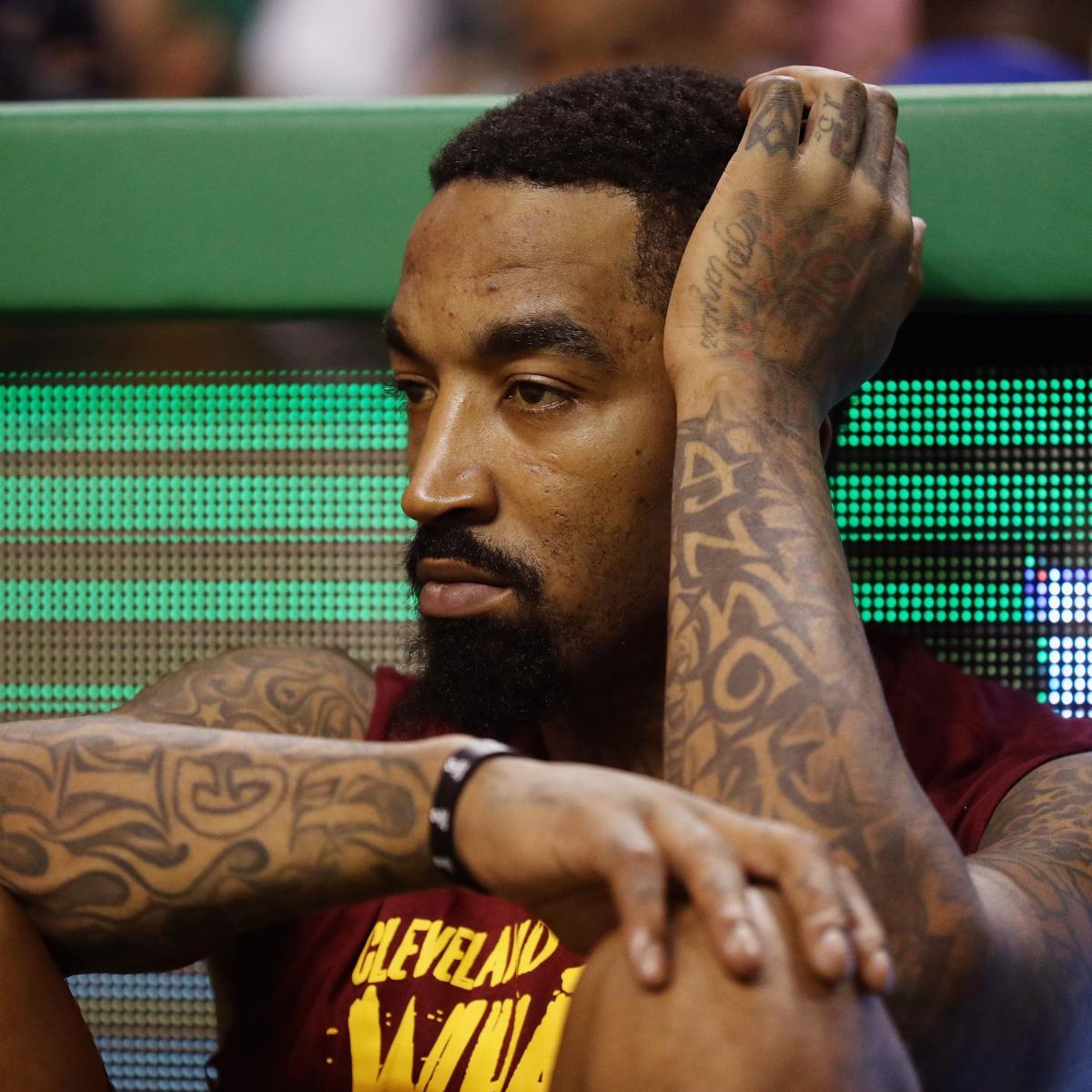 Maddie Meyer/Getty Images
Cleveland Cavaliers guard JR Smith agreed Wednesday with the flagrant-1 foul he was assessed for pushing Boston Celtics big man Al Horford late in Cleveland's 107-94 loss to Boston in Game 2 of the Eastern Conference Finals on Tuesday.
As seen in the following video (beginning at the 18-second mark), Smith had no issue with the call:
"It was a good call," Smith said. "I blatantly pushed him. It wasn't like I was trying to low-bridge him or something. I just wanted to make sure he didn't get it."
The incident occurred in the closing minutes of Tuesday's contest when Smith shoved Horford in midair while he was attempting a wide-open shot at the rim.
A skirmish ensued after the play when Celtics guard Marcus Smart got in Smith's face.
After the game, Smart commented on Smith and what he perceived to be a dirty play, per ESPN.com's Dave McMenamin:
"That's not the first time JR has done some dirty stuff, especially playing against us. He's known for it, especially playing against us. We know that. So, you know, it's like a bully: You keep letting a bully keep picking on you, he's going to pick on you until you finally stand up, and that's what I tried to do. One of my guys was down, and I took offense to it."
The play may have been a result of frustration boiling over for Smith.
He was arguably the worst player on the floor for Cleveland in Game 2, as he missed all seven of his field-goal attempts and finished with zero points in 27 minutes.
NBA News
via Bleacher Report – NBA https://ift.tt/yO6Sgr
May 16, 2018 at 08:15AM