Joey Votto Apologizes for Saying He Doesn't Care About Canadian Baseball
Joey Votto Apologizes for Saying He Doesn't Care About Canadian Baseball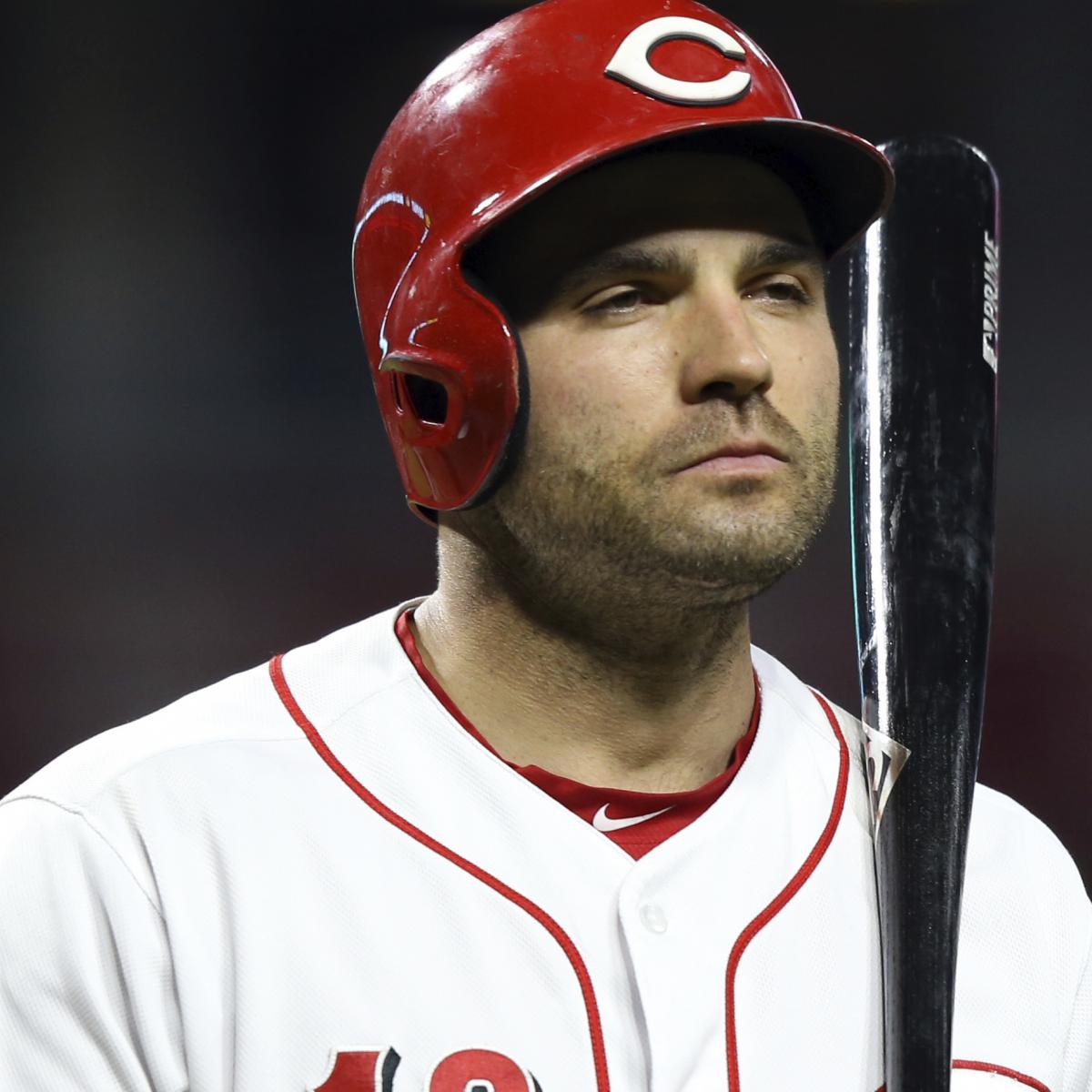 Aaron Doster/Associated Press
Cincinnati Reds first baseman Joey Votto apologized on Wednesday for his comments regarding Canadian baseball and Seattle Mariners pitcher James Paxton's recent no-hitter in Toronto.
The Toronto native released the following statement published by Canadian Baseball Network:
"I was asked recently about James Paxton and his no-hitter on Canadian soil. I am not sure how I could have been so ridiculously selfish and short-sighted in my reply. 
"When asked about baseball in Canada, the Blue Jays and specifically this event, it took me back to the times and my resentment for not making Team Canada in high school, not being drafted by the Toronto Blue Jays out of high school, or not being picked for the Olympic team while in the minor leagues. 
"Clearly my reply came out of a side of jealousy for a Canadian baseball athlete being celebrated in the city of Toronto. It was an odd reply and one I am terribly ashamed of."
Appearing on the Yahoo Sports MLB Podcast (h/t Steven Psihogios of Yahoo Sports) on Tuesday, Votto had a harsh response when it came to a question about Canadian baseball and the British Columbia native's no-no.
"I don't care almost at all about Canadian baseball. I wasn't raised inside of Canadian baseball really … I'm coming up on half of my life being in the United States working and being supported by American baseball […]
"As far as Toronto, and Canadian baseball, and the country of Canada, and [Paxton] being Canadian, I don't care at all. [Paxton], or the Jays, or Canada, in general, may disagree with that, but I really couldn't give a rats a– about that."
On Wednesday, Votto expressed his hope that he would be forgiven for his comments:
"As I write this I am saddened that I was so flagrant with my remarks and more importantly that I offended so many people that mean so much to me. 
"I would not be where I am now without the efforts of so many Canadian baseball people and the fans of Canadian baseball. 
"To James Paxton, the Blue Jays, the Toronto fans, the women and men all across Canada that work so hard to promote and support Canadian baseball, I am sorry for my selfish comments and I humbly ask for your forgiveness."
Votto is one of the most successful Canadian players in MLB history with five All-Star nods and the 2010 National League MVP award.
This article will be updated to provide more information on this story as it becomes available.
Get the best sports content from the web and social in the new B/R app. Get the app and get the game.
Breaking Sports News
via Bleacher Report – Front Page https://ift.tt/yO6Sgr
May 16, 2018 at 06:33AM