Bentley eyeing Nurburgring 24 return in 2019 after 2018 hiatus
Bentley eyeing Nurburgring 24 return in 2019 after 2018 hiatus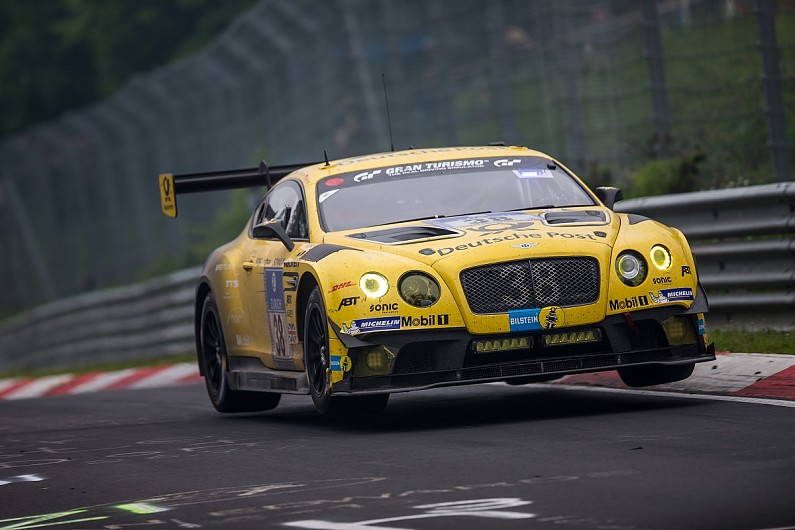 Bentley is aiming to return to the Nurburgring 24 Hours in 2019 after sitting out this year's race.
Bentley opted to focus on the Blancpain GT Series Endurance Cup in the development year for the second-generation Continental GT3.
But Brian Gush, Bentley's motorsport boss, has revealed that the British manufacturer still has ambitions on the Nurburgring event.
"We fully intend to go back, because it is a big race that we want to win," Gush told Autosport.
"We've made the car fully compliant with the little differences in the the rules for the Nurburgring and we'd definitely like to be back next year, but we can't promise."
Matthew Wilson, race manager at the M-Sport Bentley squad, revealed that a programme at the Nurburgring with the original Continental racer had been considered for last weekend's event.
"We looked at doing something with the old cars, but we didn't want to take anything away from development of the new car," he explained.
The Continental GTE first raced in the 24 Hours at the Nurburgring in 2015 in a joint campaign between M-Sport and the German HTP Motorsport squad under the Bentley Motors banner.
Bentley partnered with the Abt team for its 2016 and '17 campaigns at the Nurburgring.
Racing News
via All news – Autosport https://ift.tt/2uOa9Ei
May 16, 2018 at 07:26AM