Players Championship 2018 Payout: Breaking Down Prize Money Purse Distribution
Players Championship 2018 Payout: Breaking Down Prize Money Purse Distribution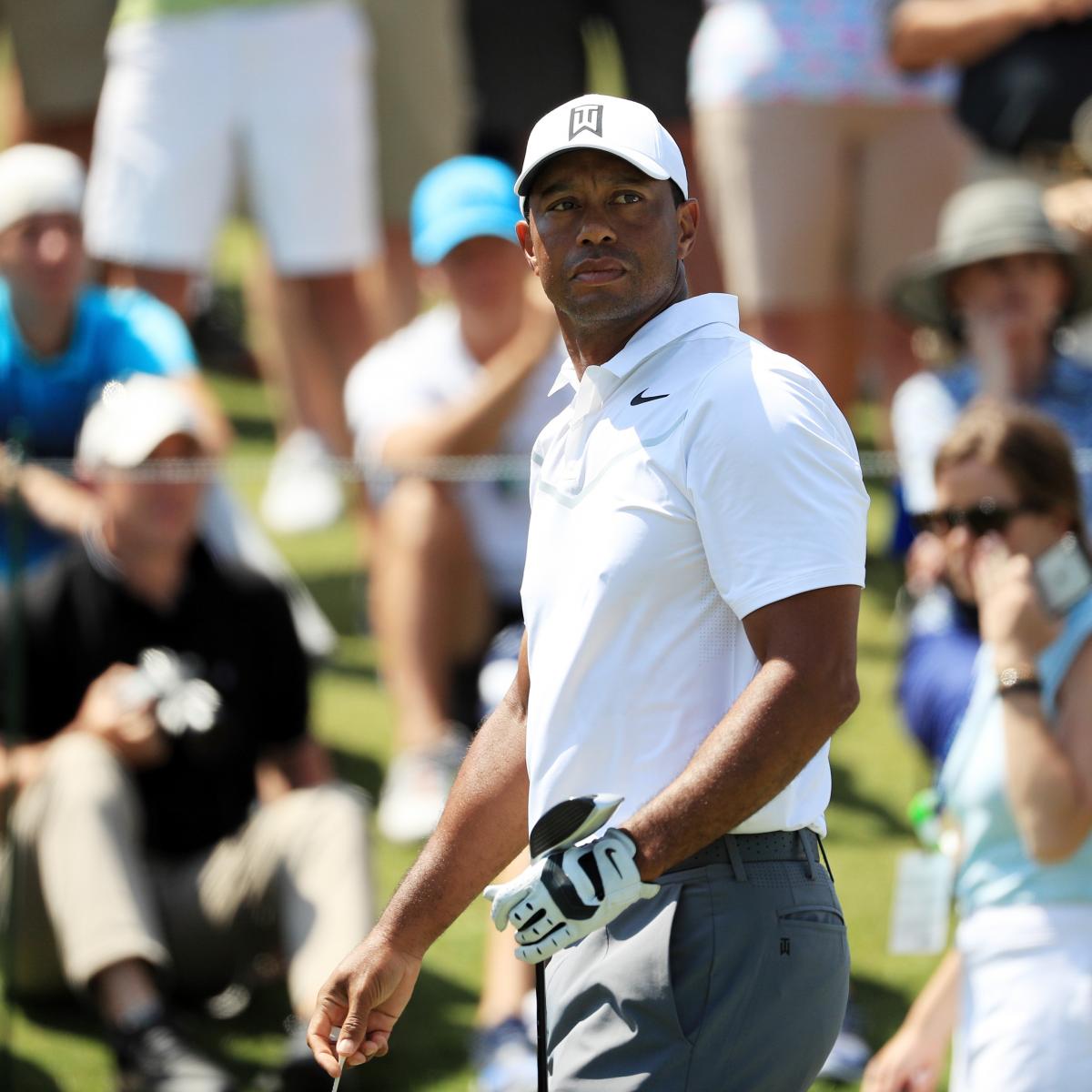 Mike Ehrmann/Getty Images
The 2018 Players Championship will see a record purse on offer with a total of $11 million on the line for the contenders at TPC Sawgrass in Florida.
The winner is set to take home 18 per cent of the total prize money which comes to a rather tidy sum of $1.98 million, that's the same amount as Patrick Reed pocketed for winning the 2018 Masters.
The runner-up will not do too badly either as they will depart the tournament $1.188 million richer, according to Golf Digest. 
Here's a look at the payouts on offer at this year's tournament.
2018 Players Championship Payouts
1st place: $1.98 million
2nd place: $1.188 million
3rd place: $748,000
4th place: $528,000
5th place: $440,000
6th place: $396,000
7th place: $368,500
8th place: $341,000
9th place: $319,000
10th place: $297,000
15th place: $198,000
20th place: $143,000
25th place: $96,800
30th place: $74,800
40th place: $47,300
50th place: $27,720
All figures courtesy of Golf Digest.
There's no shortage of contenders to win the tournament which kicks off on Thursday, and an incredibly strong field should make for a great few days of golf.
Jordan Spieth will be aiming for his first win in Ponte Vedra and said the tournament should be recognised as a major, per James Corrigan at the Telegraph.
Tiger Woods is back and Spieth has spoken about how his presence affects other players in competition, as shown by Sky Sports News:
Sky Sports News @SkySportsNews

WATCH: Can @JordanSpieth win his first tournament in 2018?

"I want to prove to myself that 2018 can be a really good season, and I've got a lot of time to do so."

Spieth aiming to ignite his season at The Players Championship: https://t.co/H9V3RN7ktf https://t.co/32EHhz98jt
Wood has been grouped with Phil Mickelson and Rickie Fowler for the first two rounds. The 42-year-old has spoken about how Mickelson helped him through his injury problems, per sports anchor Brad Galli:
Brad Galli @BradGalli

Tiger Woods and Phil Mickelson are friends now. This is great insight into how it happened. Big reason: when Tiger was struggling physically, Phil offered real support. https://t.co/eZgIpaCtnI
The rivalry between the two players should give the tournament an extra lift, but Rickie Fowler will also be hoping to make an impact. 
Fowler has won this tournament before so knows exactly what it takes to top the leaderboard here. He also pushed Reed all the way in the Masters and is clearly a contender.
Rory McIlroy will also head into the tournament with high hopes. The Northern Irishman's attitude towards the tournament has changed, as shown by golf writer Jason Sobel:
Jason Sobel @JasonSobelTAN

I asked Rory McIlroy about the evolution of his feelings toward The Players, from not liking to liking it a lot. His answer? (Didn't see this one coming.)

"I started staying on the beach. I can get away from things a little bit."
The 29-year-old is part of another exciting grouping along with Spieth and Justin Thomas. Thomas' game may not be perfectly suited for Sawgrass but his third-place finish in 2016 shows he can cope with its demands.
Dustin Johnson is another player who has found it tough going at this tournament and does not seem suited to the course. The American tops the PGA rankings and is under pressure to perform or will lose his spot at the top of the pile.
Breaking Sports News
via Bleacher Report – Front Page https://ift.tt/yO6Sgr
May 10, 2018 at 04:13AM