Preakness 2018: Known Odds, Schedule and Justify Predictions
Preakness 2018: Known Odds, Schedule and Justify Predictions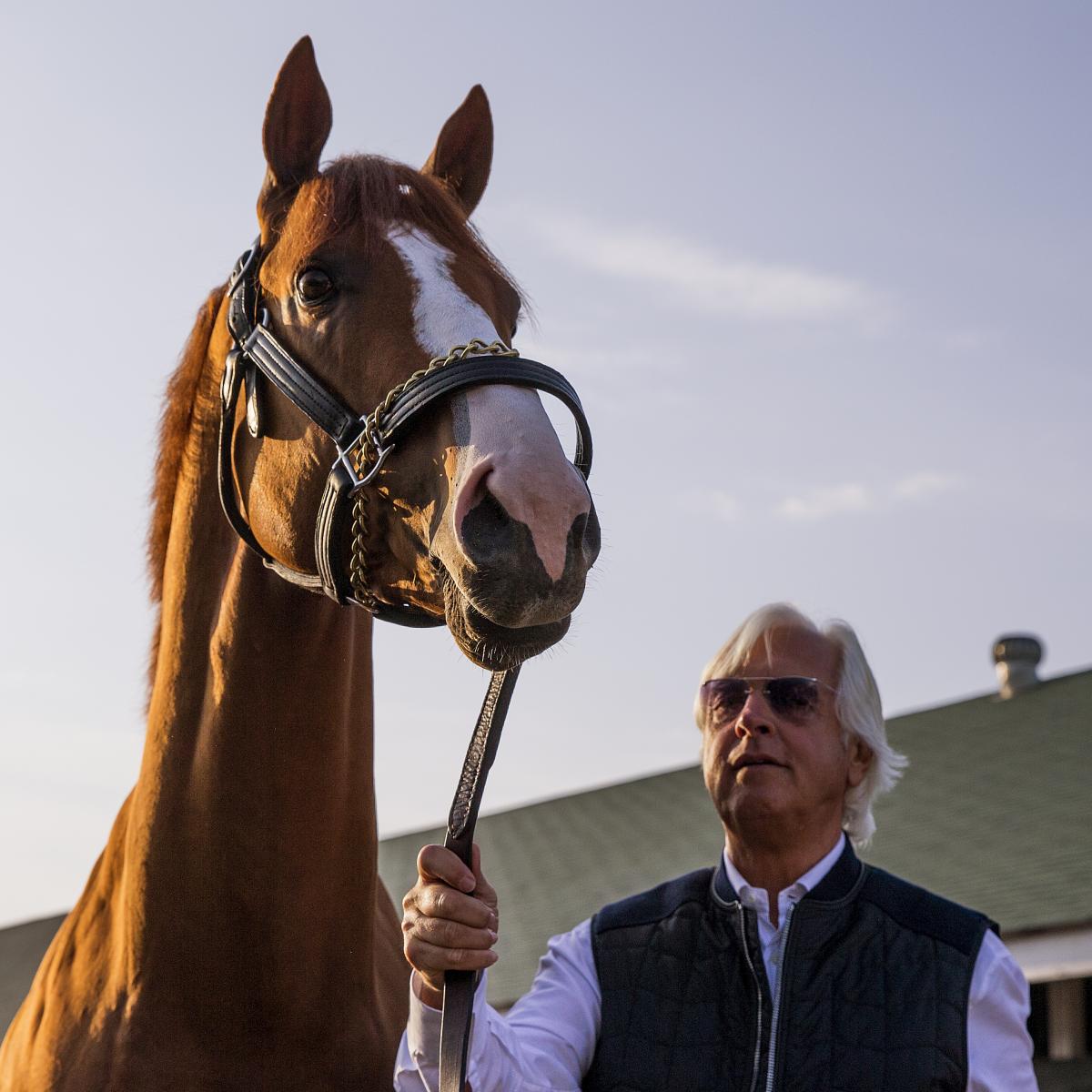 Eclipse Sportswire/Getty Images
Now that the dust has officially settled on the 2018 Kentucky Derby, it's time for the horse racing world to turn its head toward the Preakness Stakes at Pimlico Race Course in Baltimore.
Taking place on May 19, the turnaround is quite fast for some of the Derby's horses—those who choose to participate in the Preakness, that is. It's not unusual for the field of Derby participants to disappear from competition after losing the first leg of the Triple Crown, and this year's Preakness should be no different.
After all, half of the Derby's field from a year ago didn't go on to race in the Preakness Stakes just weeks later. And to be honest, it's not hard to see why some owners and trainers would be hesitant to race their horses against Justify, who had a performance for the ages in what's being called the wettest Kentucky Derby in history.
Justify won the first leg of the Triple Crown in a dominant performance, winning by 2 ½ lengths for his fourth career victory. The three-year-old colt broke the "Apollo Curse," becoming the first horse since 1882 to win the Derby after not racing as a two-year-old. Going into the Preakness, Justify should be the odds-on favorite for bettors looking to make some quick change.
Even OddsShark has Justify as the favorite to win the Preakness later this month and be in contention for the Triple Crown going into the Belmont Stakes in New York.
OddsShark @OddsShark

Odds to win the Preakness Stakes:

Justify +150
Audible +450
Good Magic +650
Magnum Moon +1400
Bolt Doro/Runaway Ghost/Greyvitos +1600
Telekinesis +1800
Vino Rosso/Machismo +2200
Diamond King/Mendelssohn/My Boy Jack+2500
Solomini/Hofburg/Noble Indy +3300

Odds via @BovadaLV
Pimlico Race Course is actually a shorter track than Churchill Downs, allowing a horse like Justify to truly jump out of the gates and hold on to a lead.
Here's a quick look at all the information you'll need to know ahead of the race: 
2018 Preakness Stakes
Post time: 6:20 p.m. ET (race lasts approximately two minutes long). 

TV broadcast: NBC. 
Live-stream: NBCSports.com or through the NBC Sports app. 
Prediction

Eclipse Sportswire/Getty Images
Picking Justify to win the Preakness Stakes feels like a no-brainer this early in the buildup to the race. For one, no horse even looked close to competing with the three-year-old colt. And second, Justify is being trained by one of the best in sport.
When it comes to horse racing, it doesn't get much better than having Bob Baffert as a trainer. After guiding Justify to a win at Churchill Downs, Baffert will look to get his prized horse in peak physical condition before traveling to Maryland for the Preakness.
If Justify clinches the second leg of the Triple Crown, he'll be even closer to becoming the second horse in the last 40 years to win the Triple Crown. The last horse, coincidentally, was American Pharoah in 2015—a horse trained by Baffert. 
Besides bad luck, there doesn't seem to be anything in the way of Justify winning the Preakness, except perhaps fatigue. 
Justify didn't race as a two-year-old, so it's not like there's a lot of wear on those hooves, but he has raced four times since the beginning of 2018. Add another race this month at Preakness, and that makes five races in five months. 
Talk about a work horse.
But all jokes aside, Justify's activity does raise some concerns about his ability to perform at the highest level.
TVG's Joaquin Jamie voiced similar concerns after Justify's Derby win:
Joaquin Jaime @TVGJoaquin

At some point, I do wonder when it will become too much for Justify.

The Preakness will be his 5th race in 3 months. If the Belmont happens, his 6th race in roughly 4 months. 🤔 No doubt he's special but they aren't machines.
Justify's conditioning is a mystery, but he certainly didn't show any fatigue on the track Saturday. On a shorter track at Preakness, Justify should still perform well even if he isn't 100 percent. 
However, the real concern over Justify's conditioning will come at the Belmont Stakes if he is successful at Preakness, as Belmont is a much longer race track that will test any horse that isn't ready for a marathon-like run.
But since we're just focusing on the Preakness Stakes, Justify is the horse to beat, and until further notice, there's no other horse to bet in favor of than Baffert's newest champion. 
Breaking Sports News
via Bleacher Report – Front Page https://ift.tt/yO6Sgr
May 7, 2018 at 05:04AM