Thunder Fans Pay for 'Playoff P' Billboards After Paul George's Big Game 1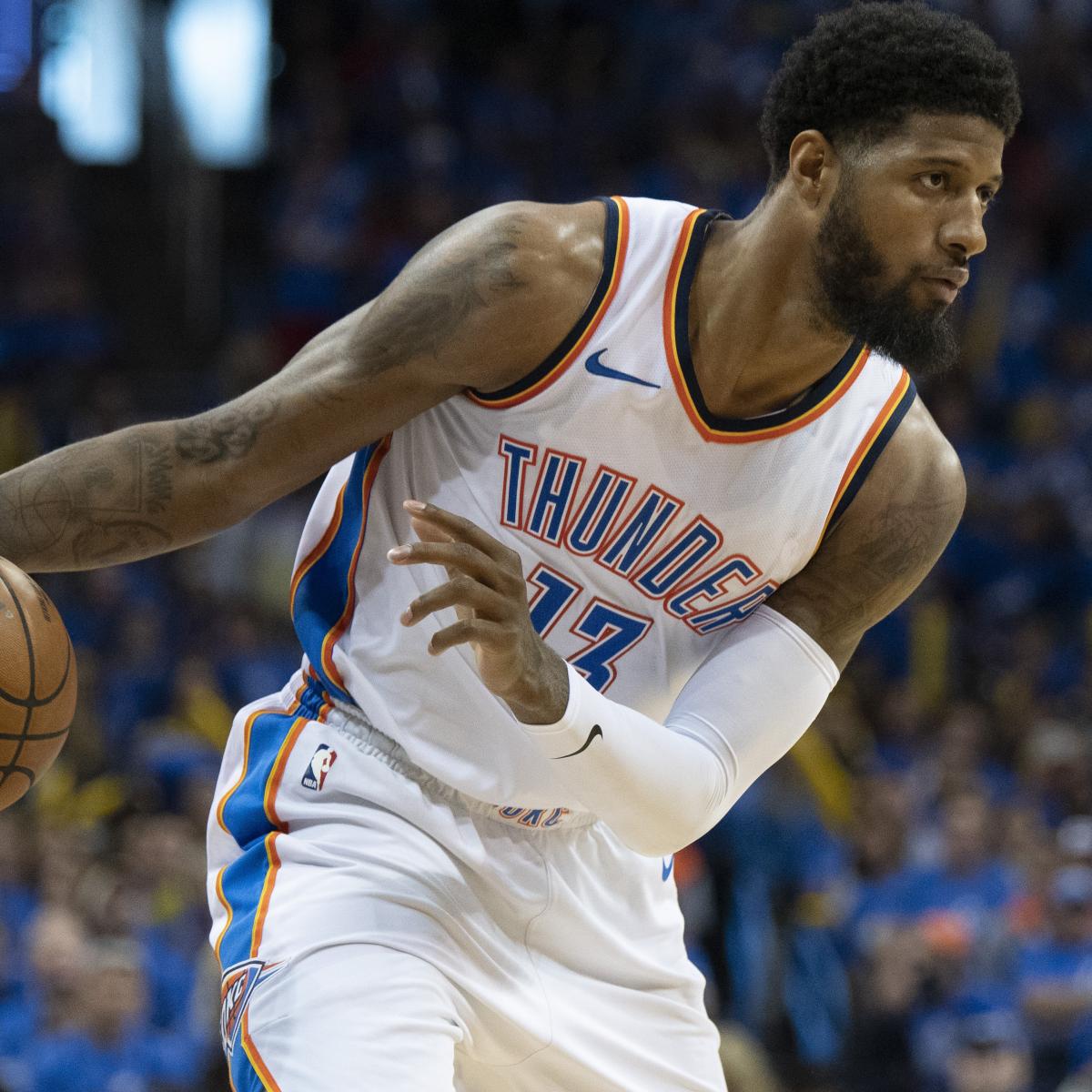 J Pat Carter/Getty Images
"Playoff P" is taking OKC by storm.  
Oklahoma City Thunder forward Paul George shined with 36 points on the strength of eight threes to go along with seven rebounds in the team's 116-108 victory over the Utah Jazz in Game 1 of their first-round playoff series Sunday.
Now there are billboards around the city celebrating the star's alter ego.
Advertising company Lamar Oklahoma City provided a look at the message its running:
Lamar Oklahoma City @LamarOKC

For those of you not in the OKC area… here is one of the #PlayoffP billboards we are currently running. #ThunderOnPG #ooh https://t.co/TnjYQwgUE7
Devin Newsom showcased a few more views:
Devin Newsom @DevinNewsom

Still can't get enough of last night!! Looks like #OKC agrees with me- check out these billboards!! Let's keep this trending! #PlayoffP ⚡️⚡️👌🏻👌🏻 🔥🔥 #HesHere #ThunderUp #Retweet!! https://t.co/ydccVjQtaO
George mentioned Playoff P when asked last week about matching up with Jazz standout rookie Donovan Mitchell, per Fred Katz of the Norman Transcript.
"Y'all ain't met Playoff P yet, huh?" he said. "… It's a fun guy to watch. It's an out-of-body person."
NBA News
via Bleacher Report – NBA https://ift.tt/yO6Sgr
April 17, 2018 at 10:40AM