Stephen Curry, LeBron James, Kevin Durant Top Most Popular NBA Jerseys List
Stephen Curry, LeBron James, Kevin Durant Top Most Popular NBA Jerseys List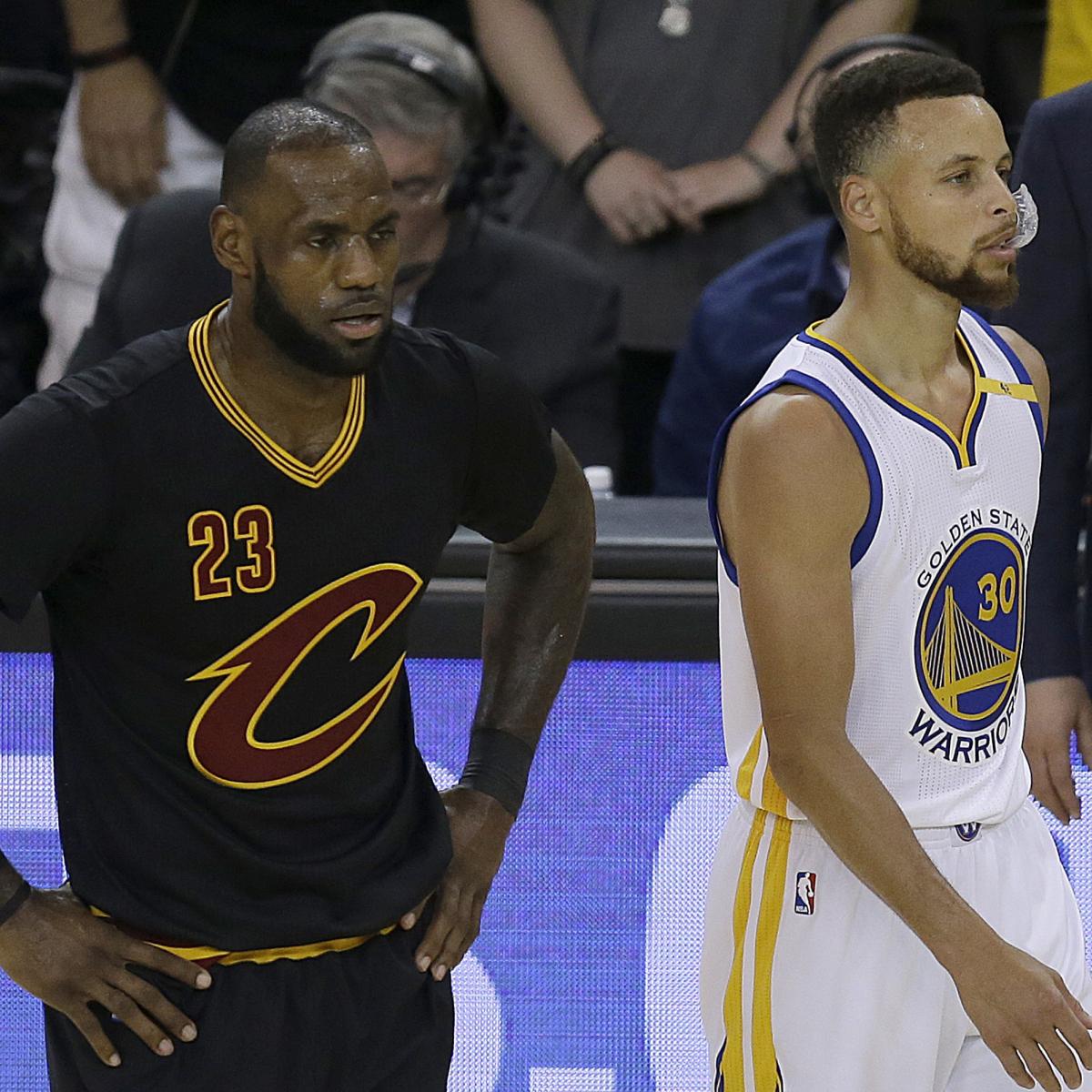 Ben Margot/Associated Press
The Golden State Warriors and Cleveland Cavaliers have reigned in the NBA in recent years after playing in the last three Finals, and their superstars remain popular among the league's fans.  
The NBA listed the top 10 most popular jerseys for the 2017-18 campaign on its Instagram page Tuesday, and Warriors guard Stephen Curry topped the list. LeBron James jerseys were No. 2 on NBAStore.com, while Kevin Durant checked in at third.
Here is a look at the entire top 10:
1. Stephen Curry, Golden State Warriors
2. LeBron James, Cleveland Cavaliers
3. Kevin Durant, Golden State Warriors
4. Giannis Antetokounmpo, Milwaukee Bucks
5. Kyrie Irving, Boston Celtics
6. Russell Westbrook, Oklahoma City Thunder
7. Kristaps Porzingis, New York Knicks
8. Joel Embiid, Philadelphia 76ers
9. James Harden, Houston Rockets
10. Ben Simmons, Philadelphia 76ers
It is notable that every player in the top 10 helped lead his team to the playoffs except for Porzingis, who is the best player on the team in the league's biggest media market. Winning helped keep these superstars in the spotlight throughout the season, and fans in turn bought plenty of their jerseys.
Curry, James and Durant being on top of this list is nothing new, as an NBA.com release noted they were the top three in this exact order last season as well. The 2017-18 campaign is the third straight one Curry has topped the jersey sales list.
San Antonio Spurs star Kawhi Leonard was in the top 10 last year but played just nine games this season as he recovered from a quadriceps injury and dropped out. Jimmy Butler also dropped out of the top 10, although that can likely be explained in part by the fact he was traded from the Chicago Bulls and their massive media market to the Minnesota Timberwolves.
NBA fans are also apparently trusting the process more this season when it comes to the Philadelphia 76ers, as Darren Rovell of ESPN.com noted the Eastern Conference's No. 3 seed finished in third place overall in merchandise sales behind only the Warriors and Cavaliers.
The emergence of young playmakers Embiid and Simmons—who are both on the top-10 list of jersey sales—clearly propelled Philadelphia's merchandise sales this season.
Breaking Sports News
via Bleacher Report – Front Page https://ift.tt/yO6Sgr
April 17, 2018 at 08:44AM