Report: Low Attendances Set to Be a Key Factor in Arsenal's Arsene Wenger Review
Report: Low Attendances Set to Be a Key Factor in Arsenal's Arsene Wenger Review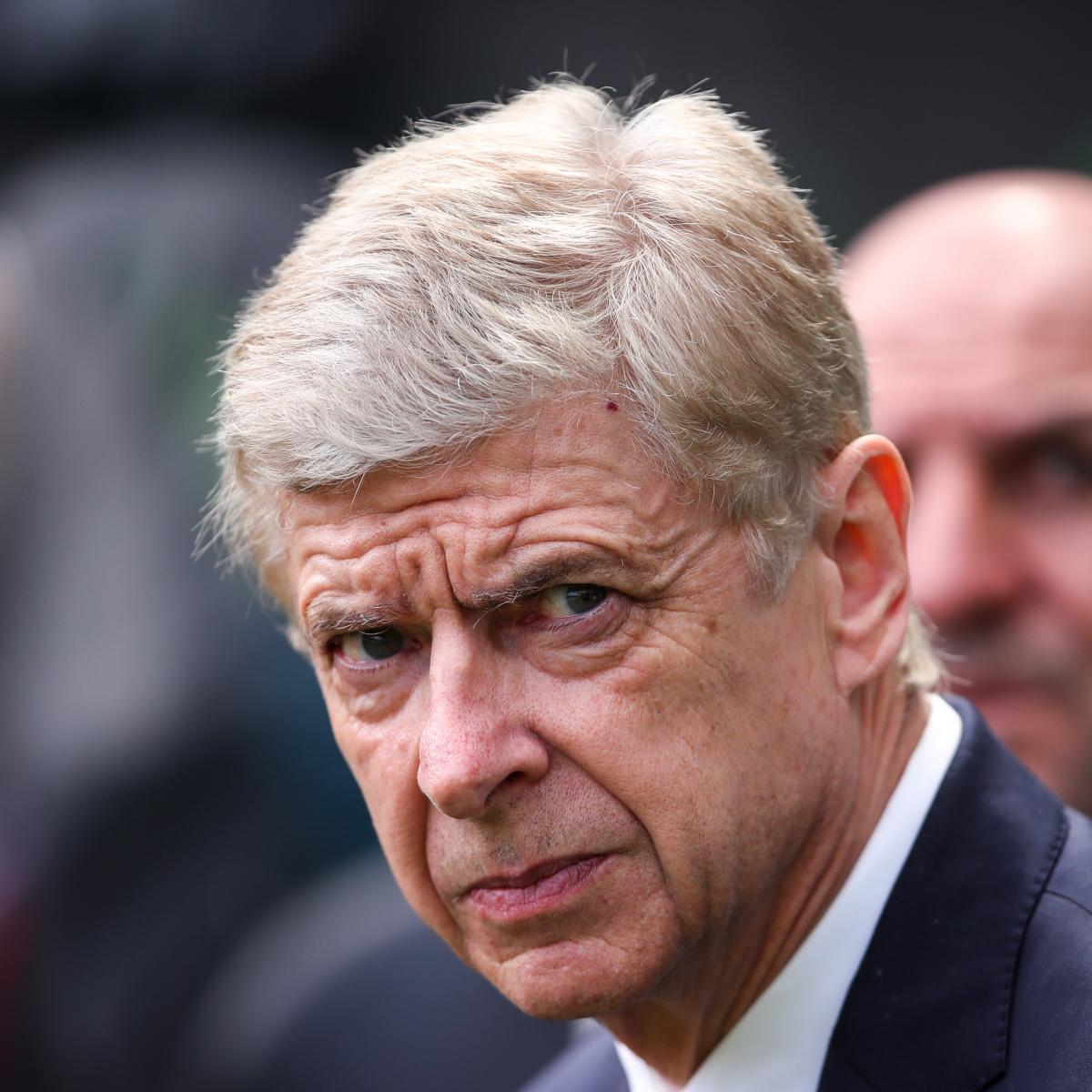 Robbie Jay Barratt – AMA/Getty Images
Low attendances at the Emirates Stadium will reportedly play a significant role in Arsenal's review of manager Arsene Wenger's position at the end of the season.
According to Sami Mokbel of the Daily Mail, attendance has fallen in the Gunners' last four Premier League home games, which is a "serious concern" to the club.
Layth Yousif of the Islington Gazette shared a look at the Emirates in Arsenal's 3-2 win over Southampton on April 8:
Layth @laythy29

Arsenal have just announced the official attendance here at the Emirates as 59,374 https://t.co/Gc1gwNS7d8
With many of the absentees said to be season-ticket holders, the drop in attendances are yet to have a significant financial impact on the club, but Arsenal are worried about the effect it could have on their commercial value.
What's more, it also reflects poorly on Wenger and "underlines the growing apathy towards the team" under him, and there are those at the club who want the Frenchman moved on this summer.
The Gunners' strong home record—they've won 13 of 17 league matches at the Emirates this season—has still not been enough to stave off the empty seats, likely because of the situation they find themselves in because of their poor away form.
Goal's Chris Wheatley and Football.London's Charles Watts summarised it after Arsenal's 2-1 defeat to Newcastle United at St James' Park on Sunday:
Chris Wheatley @ChrisWheatley_

Full Time: Newcastle 2-1 Arsenal – Wenger's side haven't won a single point away from home in 2018. 13 points behind Spurs. Worse away record than Palace, Watford, Bournemouth, Newcastle and Burnley. As expected, #afc reliant on winning Europa League to secure CL qualification.
Charles Watts @charles_watts

About to leave another away ground having seen Arsenal end up empty handed. Not even a surprise any more which is the worst part. Arrived here already expecting defeat. Sad times.
The north London outfit slipped out of UEFA Champions League qualification last season as they finished fifth. This year, they'll not only likely finish no higher than sixth, but they're also only two points ahead of Burnley.
Despite breaking their transfer record twice in successive windows on Alexandre Lacazette and Pierre-Emerick Aubameyang, Arsenal can only finish with a maximum of 69 points this season if they manage to win all five of their remaining games, which would still be six fewer than the total they achieved last year.
They have already conceded more goals than they did last season and need to score 15 to equal last year's goal tally.
For years the Gunners appeared content with treading water by settling for a top-four finish each season, but this term they could sink to new depths. Arsenal can still salvage a Champions League place if they win the UEFA Europa League, but even if they pull that off, it should not paper over the enormous cracks in their domestic campaign.
It's of little surprise many fans no longer care to attend the matches, but the renewed optimism brought on by a change in manager could resolve the issue.  
Breaking Sports News
via Bleacher Report – Front Page https://ift.tt/yO6Sgr
April 17, 2018 at 12:41AM