Nick Mangold Retires from NFL After 11-Year Career with Jets
Nick Mangold Retires from NFL After 11-Year Career with Jets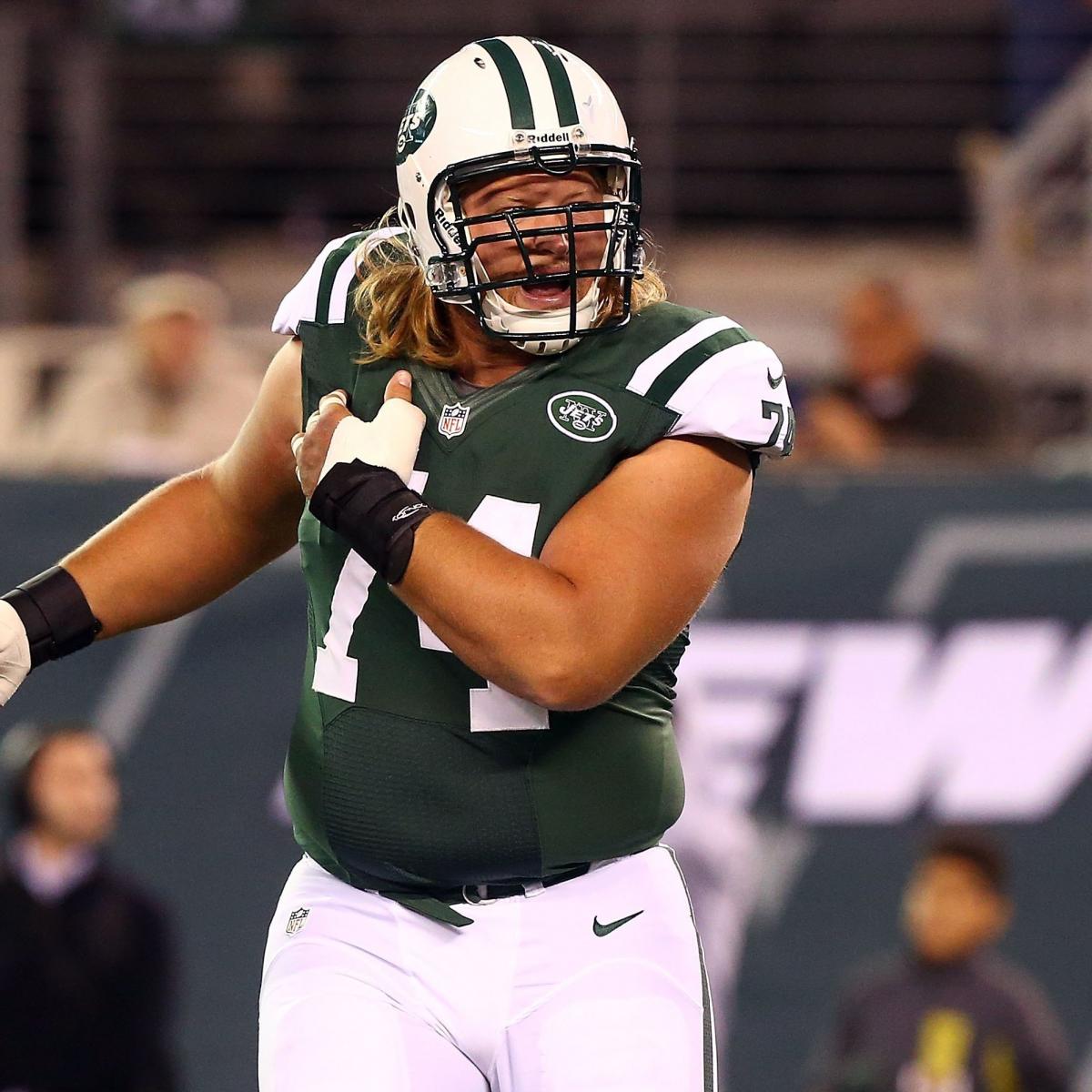 Jim McIsaac/Getty Images
Seven-time Pro Bowl center Nick Mangold announced his retirement Tuesday after 11 NFL seasons:
Nick Mangold @nickmangold

I DECLARE RETIREMENNNTTTTTTT!

I will be signing a one day deal with @nyjets next week so I can retire a Jet.

Thank you to all!

J! E! T! S! Jets! Jets! Jets! https://t.co/f7j52ZdIy0
The 34-year-old veteran spent all 11 years of his career with the Jets before getting released Feb. 25, 2017, in a cost-cutting move.
After parting ways with Gang Green, Mangold made it clear the organization would always hold a special place in his heart:
Nick Mangold @nickmangold
Per Randy Lange of the team's official website, Jets head coach Todd Bowles had nothing but good things to say about the former Ohio State standout upon his departure: "A great person, a great player. You could always count on Nick's smarts, consistency and poise. Nick's knowledge of the game and ability to quickly process information made him an invaluable resource to his teammates. He will always mean a lot to everyone in this organization."
Consistency and durability were key for Mangold, as he missed just four games over his career's first decade.
The 2016 campaign was a struggle for the 2006 first-round pick, though, as he sat out eight contests with an ankle ailment.
Despite that, John Gatta of Pro Football Focus pointed out that no center in the NFL has been more dominant than Mangold over the past 11 years:
John Gatta @PFF_JohnGatta

Nick Mangold's Position Ranks Since 2006: 4th, 2nd, 1st, 1st, 1st, 1st, 6th, 21st, 1st, 18th, 25th. Most dominant center of PFF era. #Jets
With the Jets in rebuild mode, however, releasing him and saving money was their best option.
Mangold never caught on with another team during the 2017 season, and rather than pursuing possibilities for 2018, he stepped away.
The former Ohio State standout was a two-time first-team All-Pro during his career, and it can be argued he was the best center of his era.
While Mangold's career may have ended a bit earlier than expected, he put together a resume that will warrant Hall of Fame consideration.
Breaking Sports News
via Bleacher Report – Front Page https://ift.tt/yO6Sgr
April 17, 2018 at 05:04AM