Manchester City Reportedly Face Transfer Ban After Benjamin Garre Investigation
Manchester City Reportedly Face Transfer Ban After Benjamin Garre Investigation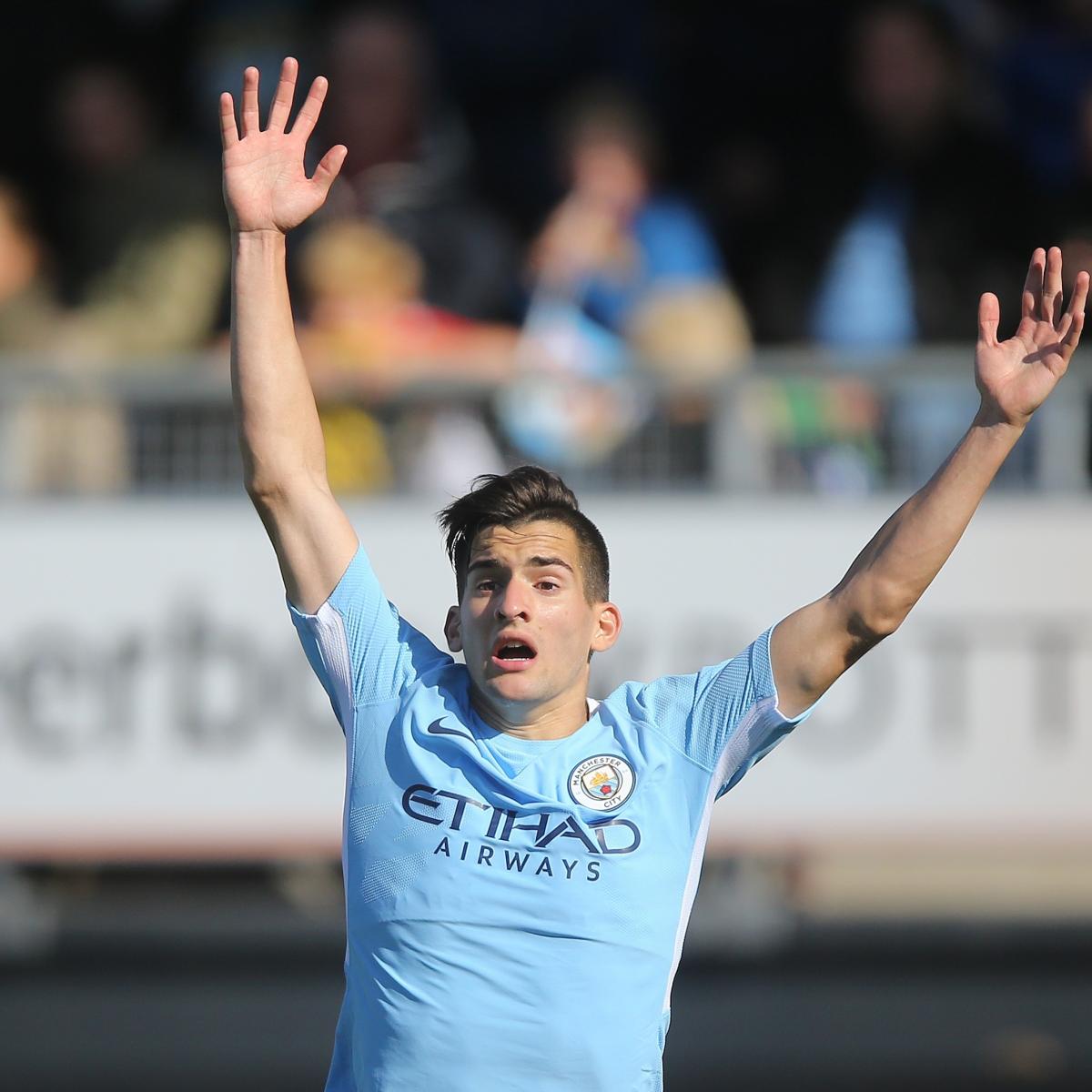 VI-Images/Getty Images
Manchester City are facing a potential two-window transfer ban should they be found guilty of breaching regulations following the signing of Benjamin Garre.
As reported by James Ducker of the Daily Telegraph, the Court of Arbitration for Sport (CAS) is set to deliver its verdict in the case next week. Argentinian club Velez Sarsfield have complained that City tried to lure Garre away from them when he was 15 before signing him days after his 16th birthday.
If CAS was to rule in favour of Velez, then City would potentially be unable to register players for their squad for the next two windows.
"FIFA had upheld City's argument that Garre was free to join them after his 16th birthday because he holds an Italian passport, but Velez alleged that FIFA rules only allow players under 18 to move between clubs in European countries," added Ducker. "Velez also took the world governing body to CAS after they rejected an initial complaint from the South American club in September 2016."
Ducker noted that all parties involved were expecting an outcome in the case by March, although the complex nature of the deal means a verdict has been delayed. CAS is set to release its findings at the end of next week, although City will have a right to an appeal.
Jack Gaughan of the Daily Mail said on Twitter last summer that Garre, who has been part of City's academy setup this season, may end up being a smart signing for the team:
Jack Gaughan @Jack_Gaughan

Looks like Benjamin Garre might be worth the hassle for City. Been very impressive for 23s tonight.
As noted by Soccerway, Garre has made 13 appearances for City in Premier League 2 this season, scoring three goals.
According to Matt Lawton and Gaughan of the Daily Mail, manager Pep Guardiola is keen to add two or three new players to his squad this summer after the team clinched the Premier League title last weekend.

Garre has been part of the City academy side this season.VI-Images/Getty Images
However, the club will be gearing up for the prospect of not being able to add any new stars to their title-winning squad.
In recent years, other massive clubs have been hit with transfer bans by FIFA. Barcelona were the first major side to face one, as they were unable to register new players in January 2015 and the following summer.
In January 2017, both Atletico Madrid and Real Madrid were prohibited from adding new players to their squad, with the former also unable to improve their squad last summer.  
Breaking Sports News
via Bleacher Report – Front Page https://ift.tt/yO6Sgr
April 17, 2018 at 12:13AM