Joel Embiid Posts 'Sick and Tired of Being Babied' on Instagram After 76ers Loss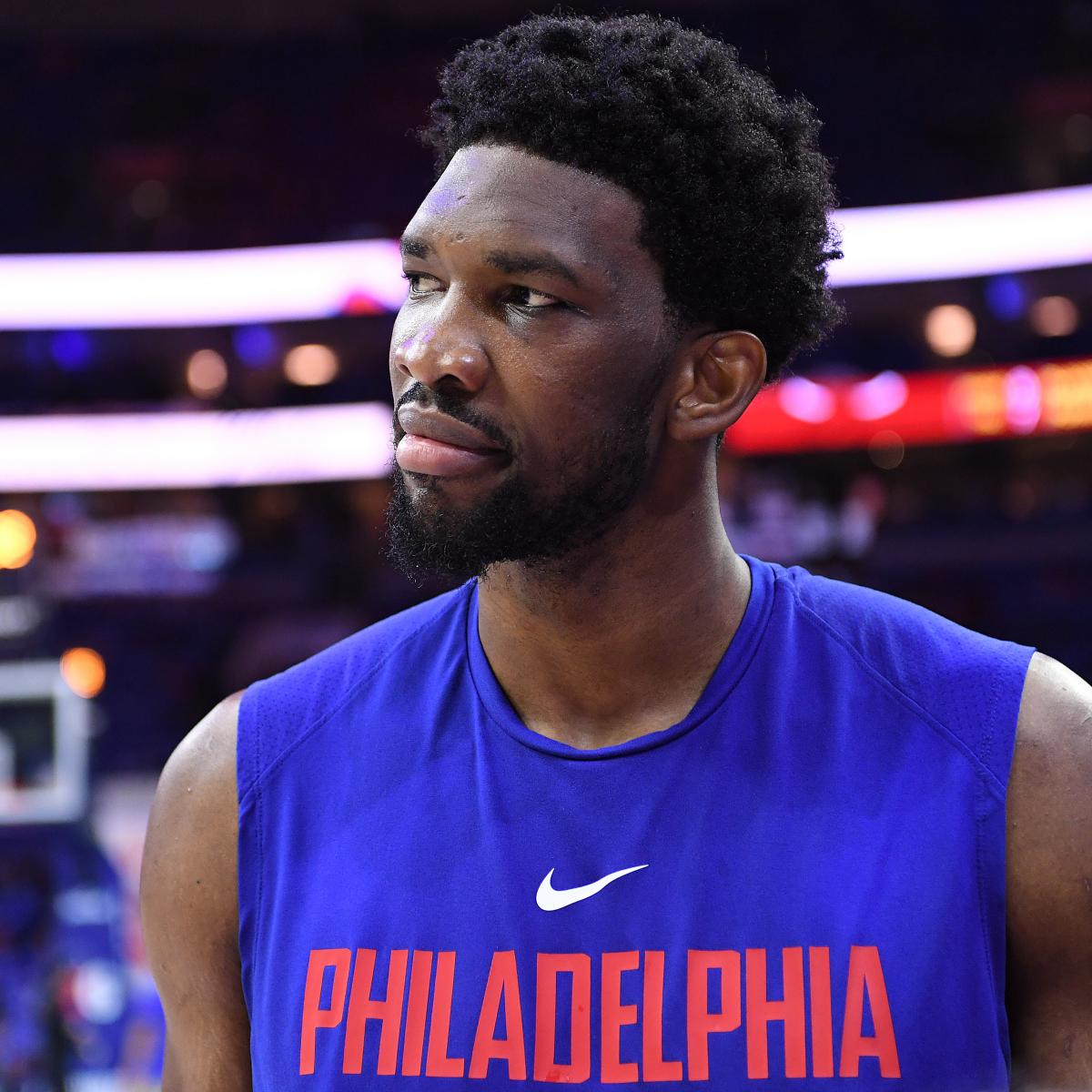 Matteo Marchi/Getty Images
Philadelphia 76ers center Joel Embiid appeared to vent his frustration with the team's medical staff following Philadelphia's 113-103 first-round defeat to the Miami Heat.  
Embiid missed the game as a result of an orbital bone fracture. He seemingly alluded to both that injury and his overall minutes restrictions when he posted an Instagram story stating he was "sick and tired of being babied."
FanRag Sports' Zach Harper shared the Instagram post (warning: image contains NSFW language):
Sixers head coach Brett Brown addressed the post with reporters after Monday's game. Brown largely brushed the issue aside, saying Embiid simpyl wants to play. NBA TV shared Brown's comments:
NBA TV @NBATV

"He just wants to play basketball, he wants to be with his team… I respect his frustration."

Brett Brown on @JoelEmbiid's "sick and tired" social media post. #NBAPlayoffs https://t.co/mvOFsmFrKM
Embiid's anger is understandable. The Sixers are in the postseason for the first time since 2011-12, and he's unable to help his team.
But it's up to Philadelphia's trainers and doctors to make the final decisions about Embiid's health. Considering how much time the 2018 All-Star has already missed in his NBA career, the last thing the team needs to do is rush him back to the court, regardless of whether it's the regular season or the NBA Finals.
NBA News
via Bleacher Report – NBA https://ift.tt/yO6Sgr
April 16, 2018 at 08:52PM