Gregg Popovich Jokingly Shouts 'Go Warriors' After Spurs' Game 2 Loss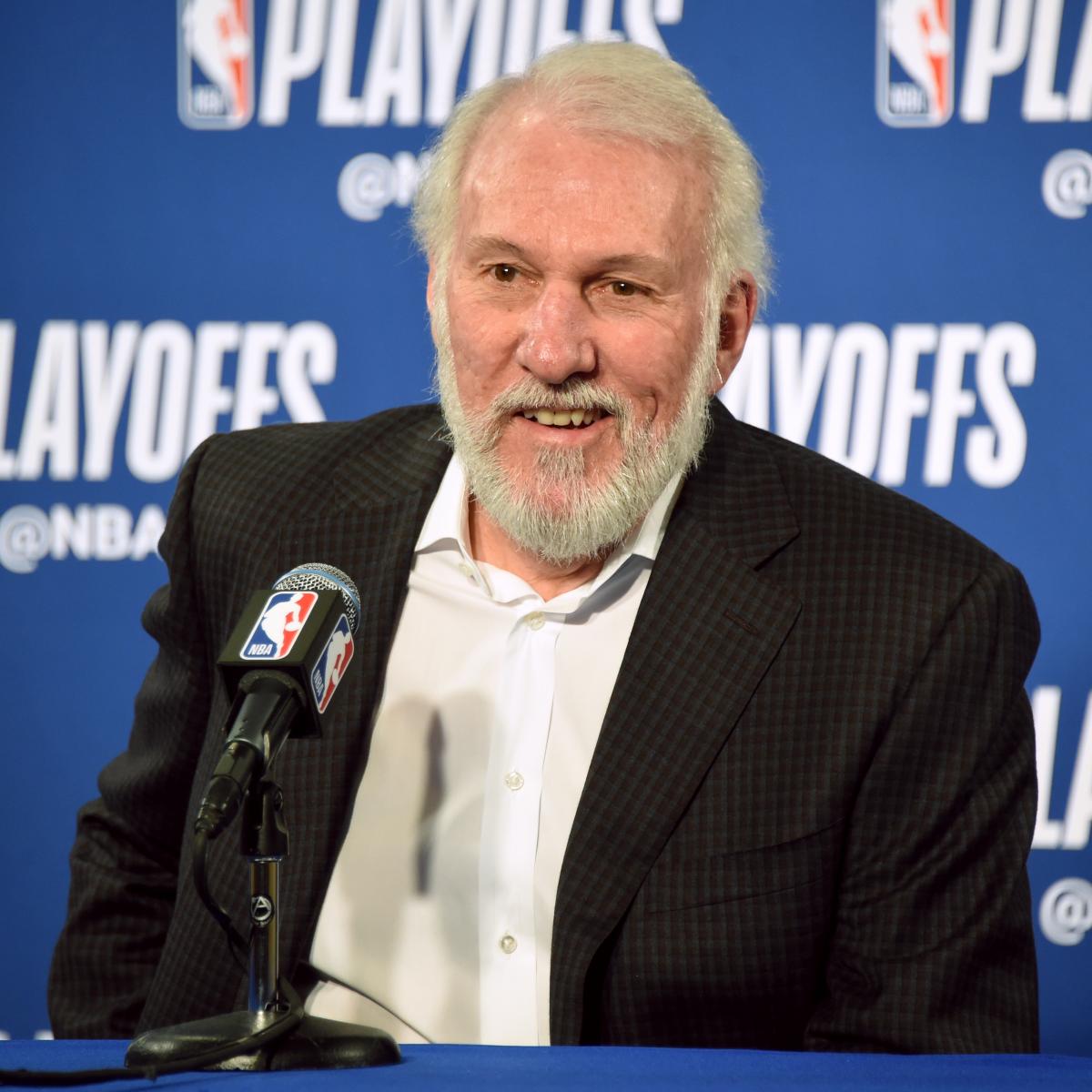 Andrew D. Bernstein/Getty Images
Even with his team in an 0-2 series hole against the Golden State Warriors, San Antonio Spurs coach Gregg Popovich is managing to keep his sense of humor.
The 69-year-old coach has done his best to have some fun during postgame press conferences. For his latest shenanigans, via TMZ, he jokingly yelled "Go Warriors!" out the window of his vehicle following San Antonio's 116-101 loss in Game 2 on Monday:
Spurs players and fans probably won't like seeing that footage, but there's nothing serious about it. It's not like he was taking part in Oracle Arena's "Warriors" chant during a game. There's nobody quite like Pop in the NBA…or any other sport.
After being blown out in Game 1, Popovich's squad hung around in Game 2, even taking a six-point lead into halftime on the road. Thursday offers San Antonio a chance to get back in the series on its home court. As good as the Warriors are, they have blown a two-game series lead before.
NBA News
via Bleacher Report – NBA https://ift.tt/yO6Sgr
April 17, 2018 at 11:51AM