Davis Bertans Jokes 'I Can Take a Punch' After Scuffle with Draymond Green
Davis Bertans Jokes 'I Can Take a Punch' After Scuffle with Draymond Green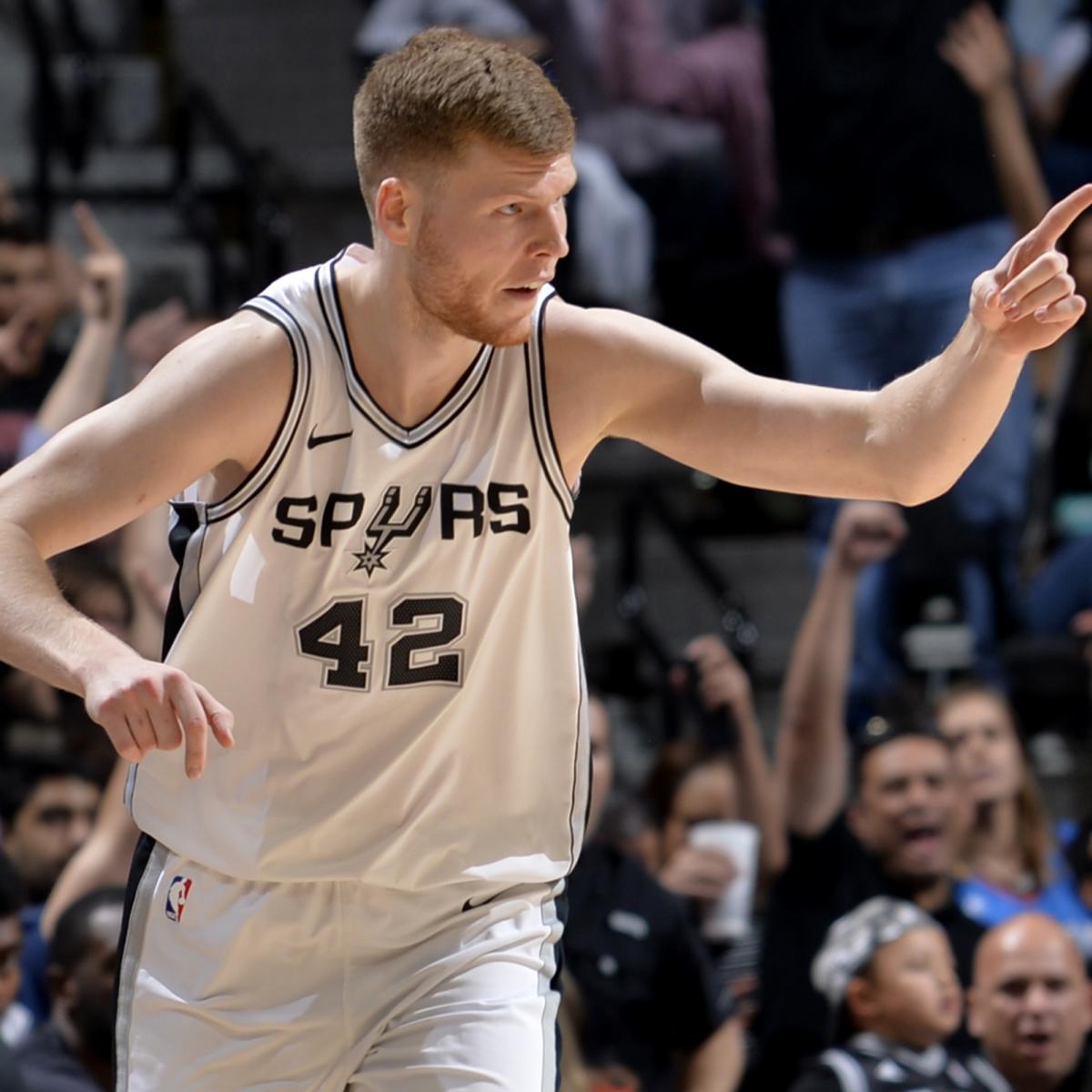 Mark Sobhani/Getty Images
San Antonio Spurs forward Davis Bertans brushed off any lingering animosity he might have otherwise felt after receiving an elbow from Golden State Warriors forward Draymond Green.
"It's no big deal," Bertans said of the incident after the Spurs' 116-101 loss Monday night, per Tom Orsborn of the San Antonio Express-News. "I can take a punch."
Green was assessed a flagrant-1 foul with 4:27 left in the game after he elbowed Bertans. Green told reporters after the game he was retaliating after he believed Bertans was holding him around the throat while they were jostling for a rebound inside.
Although the flagrant foul didn't have any impact on the final result, The Athletic's Anthony Slater noted Green faces a suspension if he accrues four more flagrant foul points over the remainder of the postseason.
Breaking Sports News
via Bleacher Report – Front Page https://ift.tt/yO6Sgr
April 17, 2018 at 02:12PM