Christophe Dugarry Slams Neymar for Missing PSG's Ligue 1 Title Celebrations
Christophe Dugarry Slams Neymar for Missing PSG's Ligue 1 Title Celebrations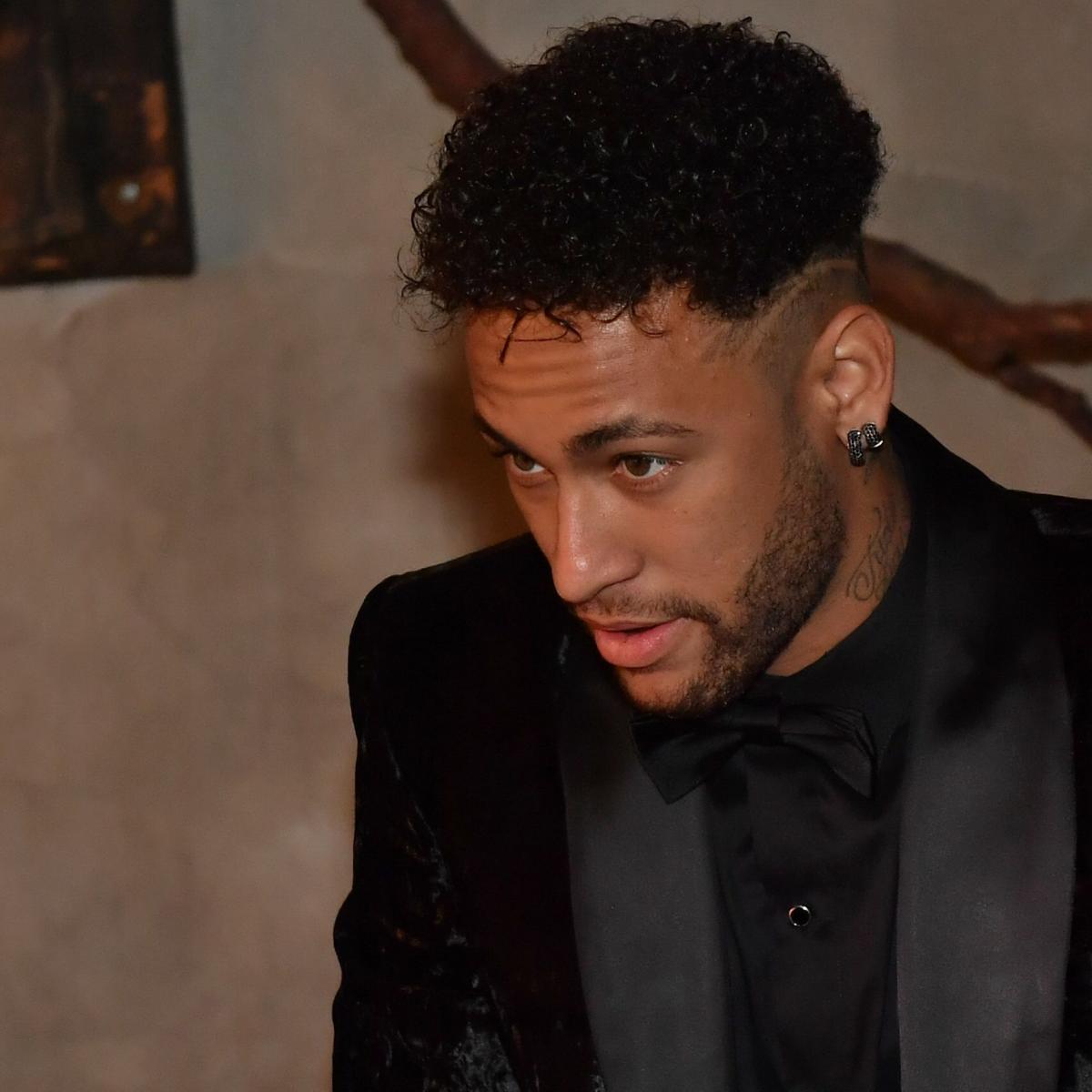 NELSON ALMEIDA/Getty Images
Former France international striker Christophe Dugarry has slammed Paris Saint-Germain striker Neymar for not taking part in the team's Ligue 1 title celebrations.
The Brazil international has been injured since February and was not in attendance as PSG hammered former champions Monaco 7-1 to clinch the prize. Speaking to RMC Sport (h/t Marca), Dugarry made it clear he disagreed with Neymar's decision to be in Brazil instead of the French capital:
"How could Neymar not be there with his teammates with the title at stake? They've given him the role of leader and he doesn't even come to share in the win? 
"How is it possible that PSG can accept that? How can he look his teammates in the eye when he behaves that way?
"He's spitting on the club. I think it is outrageous. If he was at Barcelona, he would have returned with no problem. If I was at PSG, I'd be very angry."

FRANCK FIFE/Getty Images
As relayed by French football journalist Jeremy Smith, Dugarry told Neymar to "go do an individual sport if you're just going to navel-gaze."
Per the same source, former France international Frank Leboeuf also had some harsh words for the Brazilian: "There's a hierarchical problem, PSG will never go to next level if those higher up allow this kind of thing." 
As we can see courtesy of Get French Football News, not only was Neymar missing for the match against Monaco, he only watched the game on his laptop in the background of a poker game:
GFFN Match Zone @GFFNMatchZone

Neymar may not be in Paris tonight, but he is watching the game (albeit in the background of his online poker game) #PSGASM https://t.co/DEKBCMsXyZ
Following on from his world-record move from Barcelona in the summer, the Brazilian has been the source of plenty of speculation.
Earlier in the season, it was reported by Le Parisien (h/t Marca) that various players in the PSG squad were unhappy about the special treatment Neymar has received since arriving in Paris. 
Despite that, according to Miguel Delaney of The Independent, the Brazilian is said to be unsettled in France, and Real Madrid will reportedly attempt to sign him in the summer as part of a massive recruitment drive.

GEOFFROY VAN DER HASSELT/Getty Images
Neymar also said on TV Globo's Atlas Horas (h/t Sport) that there was "tension" between himself and team-mate Edinson Cavani earlier in the season following a dispute over who should take a penalty. 
Even with all the buzz surrounding the world's most expensive footballer, he's delivered on the field and linked well with Cavani, per OptaJean:
OptaJean @OptaJean

6 – Players with the most assists to the same teammate in Ligue 1 this season:
7 Neymar–>Cavani
6 @MDossevi –> Roux
5 Depay–>Mariano
Connection. https://t.co/rT9K2SRca4
The form Neymar showcased earlier in the campaign was crucial to PSG being so dominant, as the French top flight appeared too easy for him at times. In Ligue 1, he's scored 19 league goals and totted up 13 assists in 20 outings.
Still, there's an element of truth to what Dugarry says, as Neymar has never completely come across as a team player during his time in Paris. As things stand, it's difficult to see how that dynamic will change in the months and years to come at the Parc des Princes.  
Breaking Sports News
via Bleacher Report – Front Page https://ift.tt/yO6Sgr
April 17, 2018 at 05:04AM