Rising of the Guards: Free Agency, Draft Show the NFL's Newfound Love for OGs
Rising of the Guards: Free Agency, Draft Show the NFL's Newfound Love for OGs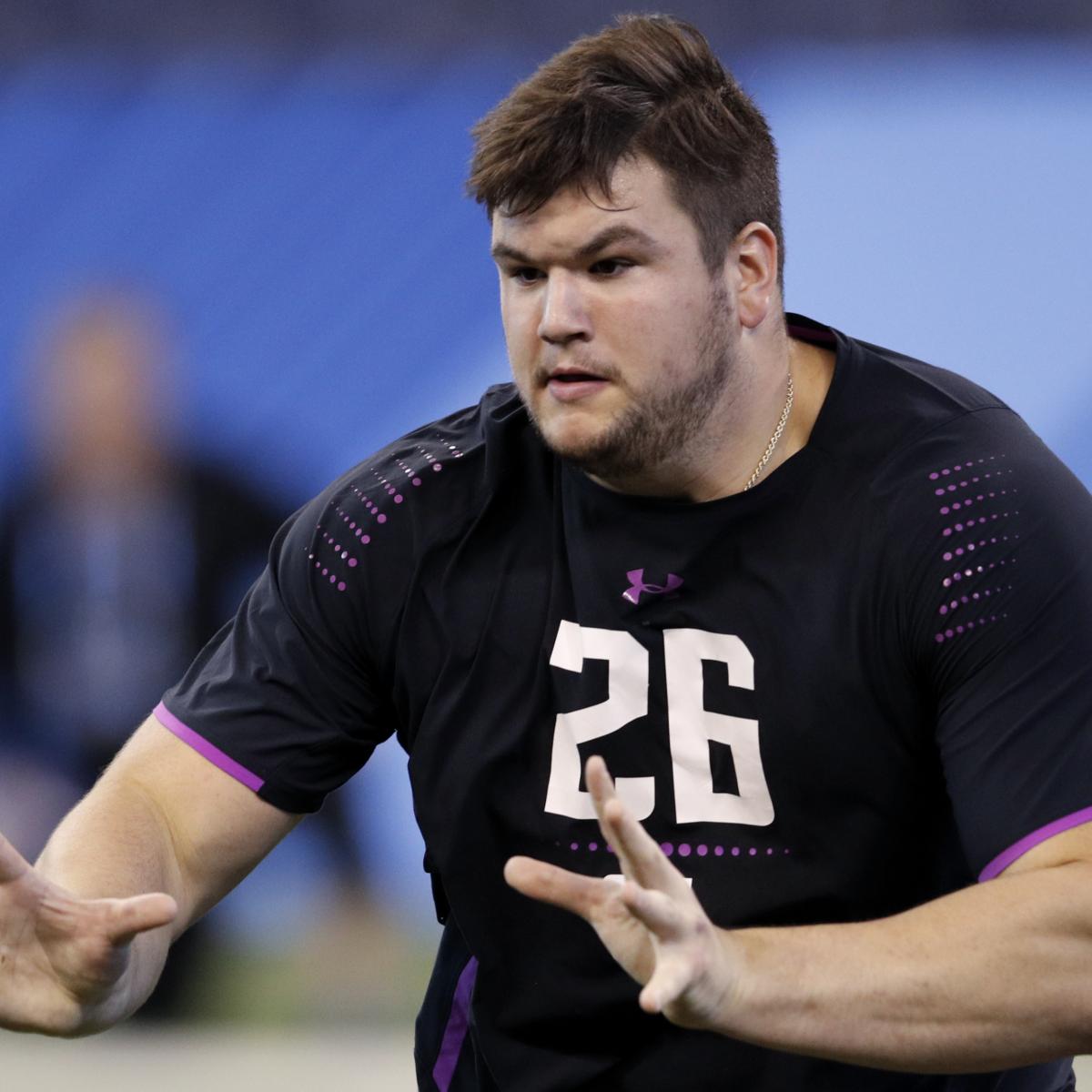 Quenton NelsonJoe Robbins/Getty Images
In 2016, Kelechi Osemele was the highest-paid free-agent offensive lineman in the NFL. In 2017, that distinction went to Kevin Zeitler. And last month, Andrew Norwell signed the third-most lucrative contract on the open market, behind only quarterback Kirk Cousins and cornerback Trumaine Johnson. 
What do Osemele, Zeitler and Norwell have in common? They're offensive linemen, but none has the vaunted job of protecting a quarterback's blind side. They're not left tackles or right tackles, and they don't have to worry about snapping the football either.
They're "just" guards.
Sure, top-end guards are typically more likely to hit free agency than top-end tackles because franchise tag values are the same for all offensive line positions and top-end guards still command less than top-end left tackles, but only one tackle has been tagged in the last five offseasons (Cordy Glenn in 2016), so that doesn't explain why guards have been breaking the bank of late.
Eight guards are making $10 million or more per year, while only two centers (Ryan Jensen and Brandon Linder) and one right tackle (Lane Johnson) have reached that plateau. (A dozen left tackles are earning eight figures.)
There are 18 offensive linemen with contracts worth $50 million or more, and six of those are guards (Norwell, Zeitler, Osemele, Gabe Jackson, Joel Bitonio and David DeCastro). Only two centers (Linder and Travis Frederick) and one right tackle (Johnson) are in that club.

Pure guard Andrew Norwell got paid huge bucks last month.Al Bello/Getty Images
Former sports agent and current CBS Sports salary cap expert Joel Corry noted last year that while the left tackle position isn't in jeopardy of losing its spot atop the offensive line totem pole, "a shift is beginning to occur in salaries for interior offensive linemen" because "the top of the offensive guard market has jumped ahead of the top of the center market."
The love for guards appears to have spilled over into the draft, too.
Last year's draft class was considered to be a poor one for offensive linemen, but there were more guards (four) among the top 80 selections than there were tackles (three) or centers (two). The year prior, six guards, six tackles and a pair of centers were picked in the top 80.
This year, Bleacher Report draft guru Matt Miller's latest big board contains as many guards as tackles (three each) in the top 45. And it would be stunning if former Notre Dame guard Quenton Nelson wasn't the first offensive lineman chosen April 26.
In fact, Miller ranked Nelson as the second-best player in this class (behind only former Penn State running back Saquon Barkley), and a lot of mock drafts have projected him to become the first pure guard to be selected in the top five since the Atlanta Falcons took Bill Fralic second overall in 1985.

Quenton Nelson is a rare talent.Darron Cummings/Associated Press
Nelson is a generational talent who mauls defenders in a unique fashion, so he's still likely an aberration. But it's fair to wonder if he'd be attracting as much draft buzz if he were entering the league before guards started to become in vogue.
This is likely the result of the evolution of professional football. Defensive looks and blitz packages have become more varied than ever as teams attempt to pick up sacks without having to rely on speed rushers to beat hot-shot offensive tackles on the edge. Interior pressure is a must nowadays, and while stunts aren't new to the game, the demand has grown significantly for interior defensive linemen who can rush the quarterback.
Offenses can't afford to skimp on steady interior linemen when they're faced with game-changing interior defenders like Aaron Donald, Ndamukong Suh, Fletcher Cox, Geno Atkins and Gerald McCoy. The idea is no longer to find a huge body to counter a huge body but instead to bring in superb athletes who might have played offensive tackle rather than guard in a previous era (or even in college).
Standards have changed, and so have salaries.
Might draft philosophies also be shifting?
Sometimes teams draft offensive tackles early, assuming they can move such linemen to guard and that they will excel inside if they fail outside. That was the case with 2017 second-team All-Pro left guard Rodger Saffold, who was drafted as a tackle and protected the blind side in St. Louis during the first three years of his career.
Other times teams draft offensive tackles early with the intention to move them to guard right away. Second-team All-Pro right guard Zack Martin was a tackle in college and was drafted to play guard, while Pro Bowlers Osemele and Brandon Scherff were tackles who teams quickly realized were even more dominant inside.
There's a good chance college tackles will continue to be drafted high by teams that intend to turn them into guards right away, just because there have been so many successful transitions (potential first-round pick Isaiah Wynn is a strong candidate to make that move this year).
But drafting a tackle and assuming he'll become a high-quality guard in the worst-case scenario is dangerous. Just look at 2013 No. 2 overall pick Luke Joeckel. He hasn't excelled at either position, and 2004 No. 2 overall pick Robert Gallery's career failed to take off after the Oakland Raiders moved him inside.
Considering the success of lifer guards Norwell, DeCastro, Zeitler and Jackson, more teams might be willing to use high-end draft picks on pure guards.
Busts Jonathan Cooper and Chance Warmack didn't do much to help the pure guards' cause as top-10 picks in 2013, and a guard hasn't been drafted in the top 15 since. But Nelson is the highest-touted rookie guard this century, and Wynn (a tackle in his senior season at Georgia who is likely to be drafted as a guard) and Will Hernandez (a pure guard) could also be top-20 selections next week.
If Nelson reaches his potential as a technically sound, durable, disciplined, 6'5″, 329-pound rag doll-throwing bully, and if Wynn and Hernandez come through as well, a position that already appears to have more momentum than its counterparts in the offensive trenches will gain a hell of a lot more clout going forward.
Brad Gagnon has covered the NFL for Bleacher Report since 2012.
Breaking Sports News
via Bleacher Report – Front Page https://ift.tt/yO6Sgr
April 16, 2018 at 04:27AM