McLaren BRDC Award winner Palmer gets MP Motorsport GP3 test spot
McLaren BRDC Award winner Palmer gets MP Motorsport GP3 test spot
Formula Renault Eurocup frontrunner Will Palmer will test for the MP Motorsport squad at the final pre-season GP3 test at Barcelona this week.
Palmer, the younger brother of ex-Formula 1 driver Jolyon and son of British circuit owner Jonathan, finished second overall in the Eurocup last year with R-ace GP in his second year in the series, winning races at Silverstone, Monaco and Monza.
The 2015 McLaren Autosport BRDC Award winner graduated to the series in '16 as BRDC British F4 champion with HHC Motorsport.
He will join regular MP Motorsport drivers Dorian Boccolacci and Niko Kari, as the team adds an extra car from the previous tests for Palmer.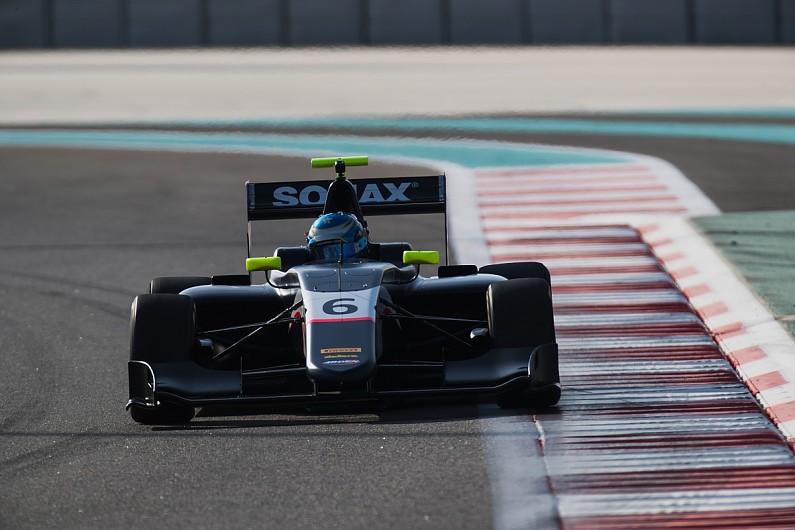 The 21-year-old ran with Arden at the post-season GP3 test at Abu Dhabi at the end of 2017 (pictured above), having previously driven in the corresponding test two years.
ART Grand Prix, which scored a one-two-three-four in the championship last year, topped the previous 2018 test at Jerez, with European Formula 3 convert Jake Hughes fastest on the first day.
The team continued its strong form the next day, with the highest place returning driver from last year's standings, Antoine Hubert, topping the times.
Aside from the addition of Palmer, there are no other changes to driver line-ups from the previous test.
The GP3 season gets underway at Barcelona on May 11-13.
Racing News
via All news – Autosport https://ift.tt/2uOa9Ei
April 16, 2018 at 06:42AM