Kevin Kiermaier Reportedly to Undergo Surgery on Thumb Injury, Miss 8-12 Weeks
Kevin Kiermaier Reportedly to Undergo Surgery on Thumb Injury, Miss 8-12 Weeks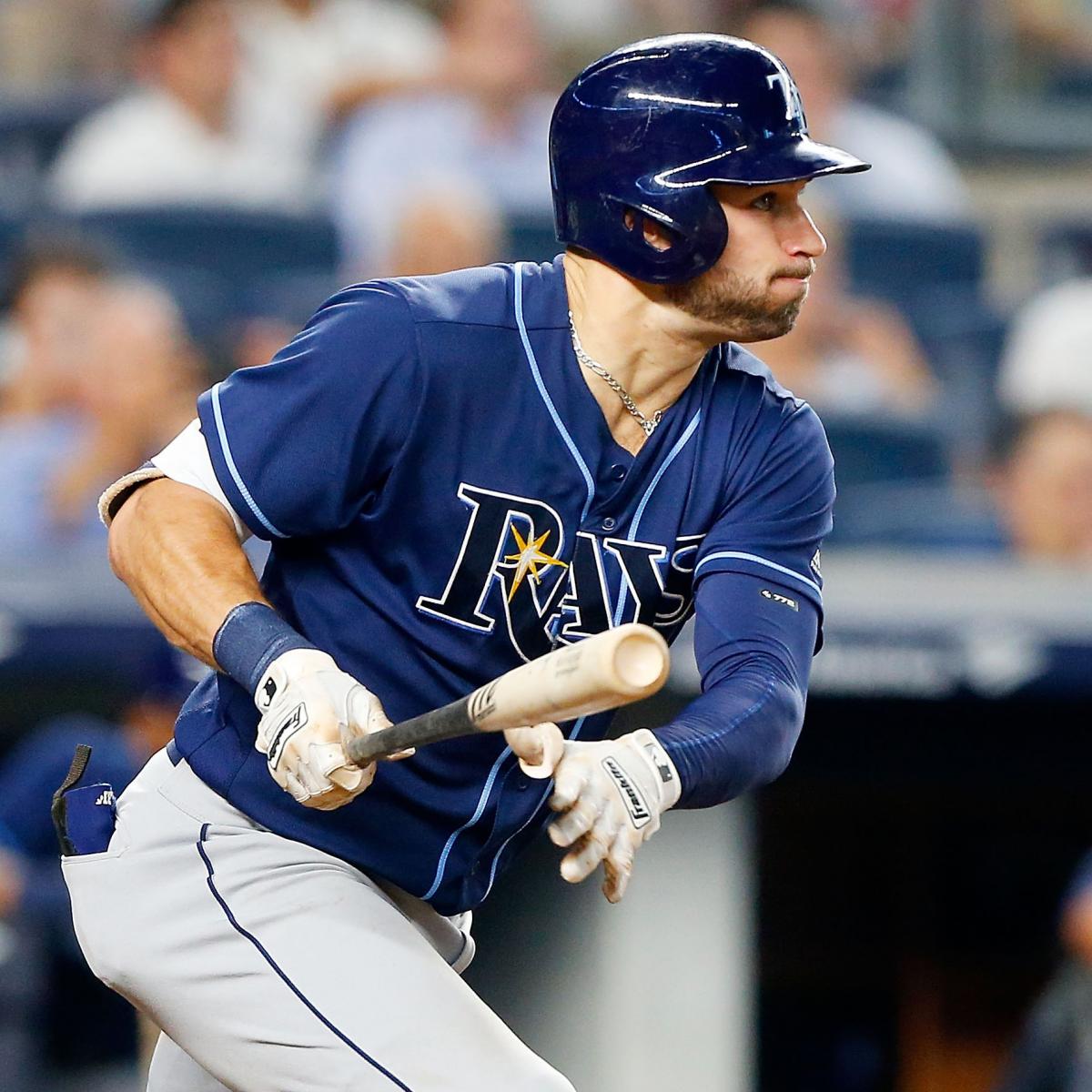 Jim McIsaac/Getty Images
Tampa Bay Rays center fielder Kevin Kiermaier "will have surgery for a torn ligament in his right thumb and is expected to miss 8-12 weeks," according to Marc Tompkin of the Tampa Bay Times.
Kiermaier suffered the injury while sliding headfirst into second base Sunday against the Philadelphia Phillies.
Kiermaier fractured his left hand while making a diving catch against the Detroit Tigers in May 2016 that caused him to miss a big chunk of the season. His luck wasn't much better in 2017 as he suffered a hairline fracture in his hip while sliding into first base feet-first.
The two-time Gold Glove winner appeared in 98 games, his fewest since becoming a regular outfielder for the Rays in 2014. The injury didn't have an impact on his performance, though, as he set career highs in batting average (.276), on-base percentage (.338) and home runs (15).
The Rays basically waived the white flag before the start of the 2018 season by trading Evan Longoria, Steven Souza Jr., Jake Odorizzi and Corey Dickerson.
Tampa Bay's focus is firmly on the future. As a result, Kiermaier's injury is unlikely to have a big impact on what was already a lost season.
Breaking Sports News
via Bleacher Report – Front Page https://ift.tt/yO6Sgr
April 16, 2018 at 10:01AM