Ken Block to make first WRC start in four years on Rally Catalunya
Ken Block to make first WRC start in four years on Rally Catalunya
Ken Block will make his first World Rally Championship appearance in four years when he contests this year's Rally Catalunya.
The 50-year-old will tackle the Spanish event on October 25-28 at the wheel of a M-Sport Ford Fiesta entered under his Hoonigan Racing Division banner alongside regular co-driver Alex Gelsomino.
It will mark his first WRC appearance since he last contested the same event in 2014 (pictured above), as well as his first outing in a current-generation World Rally Car.
Ford revealed earlier this year that a WRC return could be on the cards for Block, who is also contesting selected rounds of the American rally championship this year in a Ford Escort.
The Hoonigan team announced last year it would quit the World Rallycross Championship, which Block contested full-time in 2016 and '17.
"It takes a huge amount of effort and training to race in the WRC," said Block. "But I'll be cramming that into a short period of testing beforehand.
"It's not really enough time in the car to properly prepare for a WRC attack, but I'll take what I can get!"
Block's best WRC result in 23 starts is a single seventh place, which he achieved in Mexico in 2013.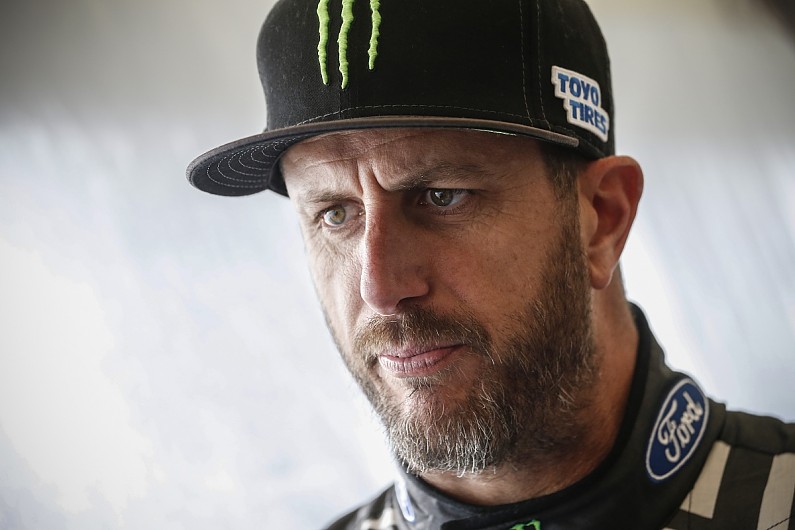 In addition to his WRC outing and domestic programme, the American has also announced he will take part in select rounds of the new Americas Rallycross Championship.
Block is set to compete at the Austin and Trois-Rivieres rounds alongside multiple Global Rallycross event winner Steve Arpin, whose Loenbro Motorsports outfit will continue to develop the Ford Focus RS RX that Block campaigned for the last two seasons.
The pair will join a handful of former GRC regulars to move over to the new series that will be promoted by World RX organiser IMG.
Global Rallycross faces an uncertain future, following the exit of the majority of its Supercar teams.
SPEEDMACHINE – The British round of the WRX comes to Silverstone on May 25-27. To book your tickets visit http://www.speedmachine.com. For a limited time only get discounts on adult tickets using the codes SMW10 for weekends, SSMSAT10 for Saturday and SMSUN for Sunday
Racing News
via All news – Autosport https://ift.tt/2uOa9Ei
April 16, 2018 at 08:50AM