James Harrison Retires from NFL, Won 2 Super Bowls with Steelers
James Harrison Retires from NFL, Won 2 Super Bowls with Steelers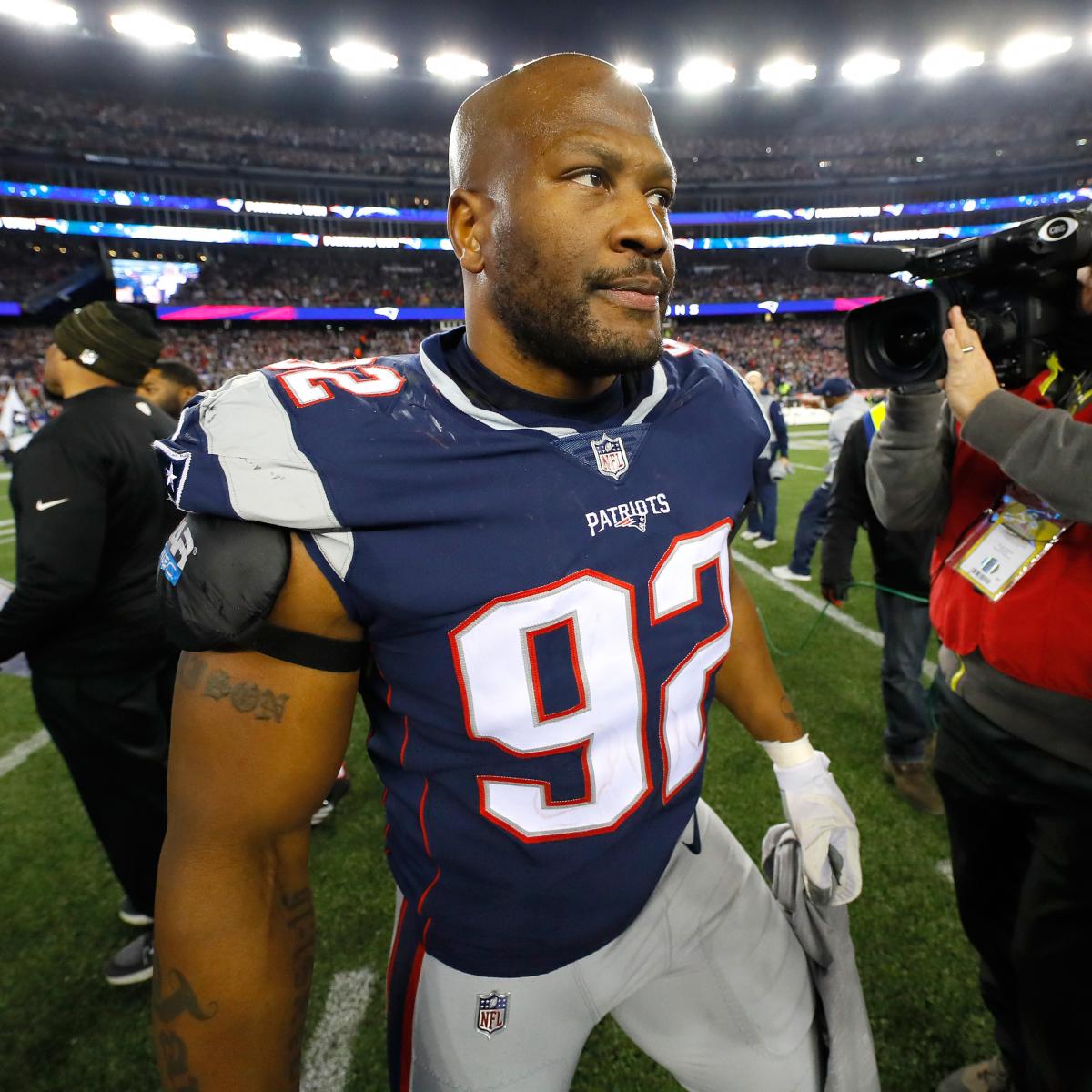 Kevin C. Cox/Getty Images
James Harrison's NFL career is over after 15 years, as the veteran linebacker announced Monday he is retiring.
"I've missed way too much for way too long…and I'm done. Many thanks to my family, coaches, the fans, and everyone who played a role in my football life," Harrison wrote on Instagram. 
This isn't the first time Harrison hanged up his cleats, but it's likely to have more finality than his initial flirtation with retirement. That lasted a little over two weeks before he signed with the Pittsburgh Steelers in September 2014.
Harrison entered rare company by deciding to come back for the 2017 season. According to Pro Football Reference, Junior Seau and Clay Matthews were the only two linebackers who continued playing into age 39.
Ben Roethlisberger thought his former teammate defied the aging curve.
"He doesn't show any signs of slowing down," the Steelers quarterback said, per the MMQB's Tim Rohan. "If anything, he's getting better. Whatever special, magical, chemical, herbal thing that he's doing—maybe we all should do it."
Showing off his intense dedication, Harrison routinely posted videos of his workouts on Instagram:
Father Time appeared to finally get the better of Harrison in 2017, though. He had just three tackles in five appearances for the Steelers before Pittsburgh released him with two games left in the regular season.
He had made little secret of his disappointment with his limited role, per NBC Sports' Michele Tafoya:
Michele Tafoya @Michele_Tafoya

@jharrison9292 told me today if he had known he wasn't going to play much (inactive for 6 games, DNP for two more), he would not have signed with the @steelers this season. Would he have played somewhere else? "Oh, yeah," he said. "Who wants to NOT play?" @PFT_Live @SNFonNBC
Harrison quickly signed with the New England Patriots. He had five tackles and two sacks in the team's 26-6 Week 17 win over the New York Jets and eight more tackles during the team's Super Bowl run.
While Harrison found a nice landing spot in New England, the way the 2017 season played out cast serious doubt over his long-term future. Veteran experience only counts for so much, and Harrison wasn't about to take a back seat in 2018, based on his comments to Tafoya.
Signing Harrison made sense for the Patriots because the regular season was nearly over. Counting on Harrison from Week 1 on is a much different matter.
With his career now over, Harrison can begin polishing up the speech he'll deliver in Canton, Ohio. A five-time Pro Bowler and the 2008 Associated Press Defensive Player of the Year, he's a lock to be enshrined in the Pro Football Hall of Fame.
Harrison was a fixture of the Steelers defense for over a decade and delivered one of the most memorable plays in Super Bowl history with his pick-six in the final seconds of the first half in Super Bowl XLIII. Considering Harrison didn't become a regular starter for the Steelers until he turned 29, he made up for lost time in a big way.
Harrison's Steelers tenure ended in underwhelming fashion, but he leaves a large legacy in the Steel City and will unquestionably be remembered alongside some of the franchise's greatest players.
Breaking Sports News
via Bleacher Report – Front Page https://ift.tt/yO6Sgr
April 16, 2018 at 04:41AM