LeBron James Announces 'Rise Up' Civil Rights Documentary He Produced
LeBron James Announces 'Rise Up' Civil Rights Documentary He Produced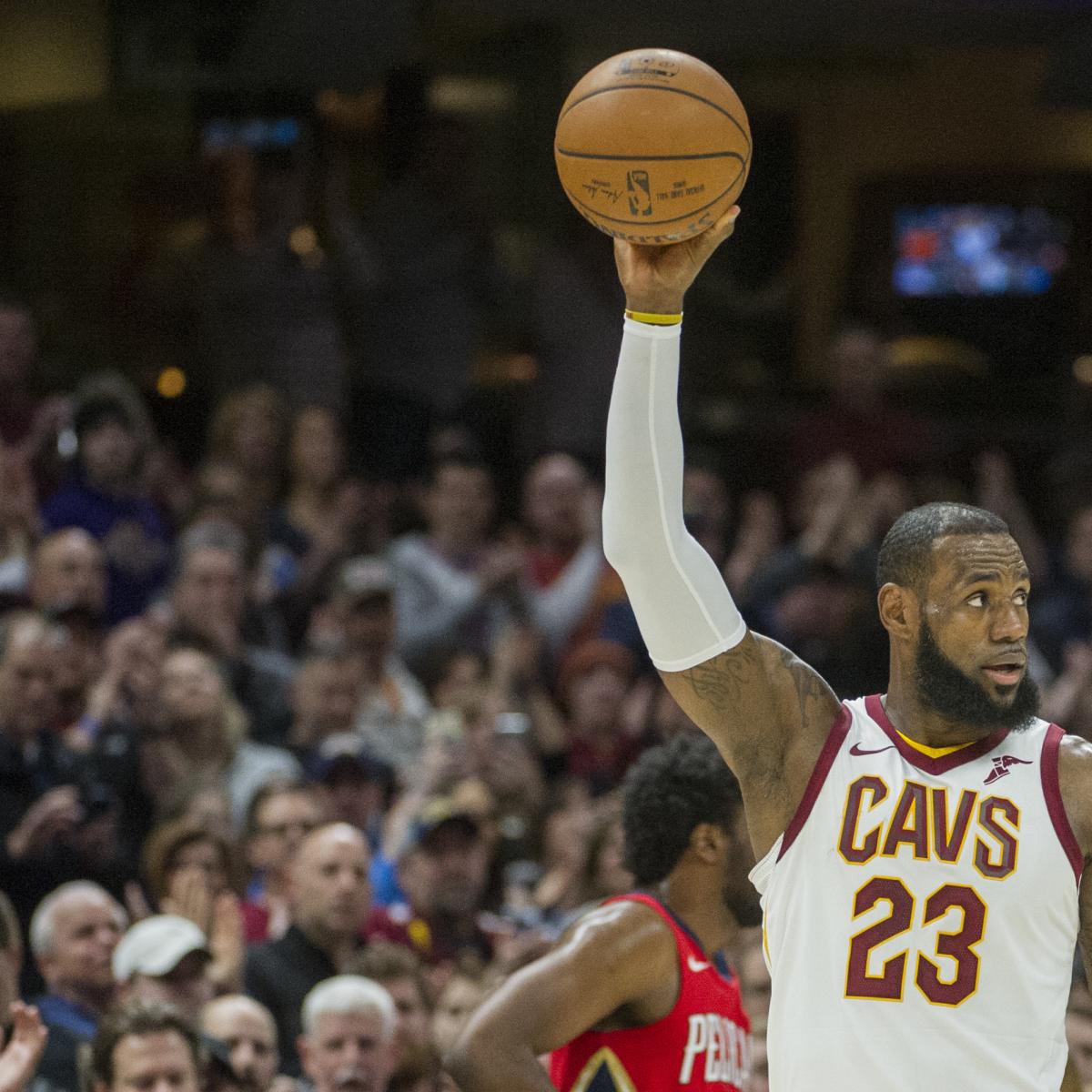 Phil Long/Associated Press
Cleveland Cavaliers forward LeBron James announced Saturday that he served as the executive producer on a documentary on the civil rights struggle titled Rise Up: The Movement that Changed America.
LeBron James @KingJames

So proud to announce this project and to partner with @stanleynelson1!! This story and their struggle feels more important everyday. #Riseup ✊🏾 https://t.co/nSUAIl8mb1
The film will air April 4, the 50th anniversary of Martin Luther King Jr.'s death, at 10 p.m. ET on History Channel and was spearheaded by documentary filmmaker Stanley Nelson.
It is being produced by Magilla Entertainment, Firelight Media and the media company James founded, SpringHill Entertainment.
"We started SpringHill to tell the stories we wanted in our community," James said, according to Deadline's Erik Pedersen. "It is an honor to partner with Stanley Nelson, who has been such an important voice and artist, on this documentary. There are more and more great productions—both fiction and nonfiction—telling our story. I am really proud of the role Springhill is playing in this moment and appreciate History giving us this opportunity."
The documentary will reportedly include interviews with civil rights activist Jesse Jackson, Senator Cory Booker and former U.S. President Bill Clinton.
James, 33, has been among the NBA's most outspoken players on issues of social injustice and racial inequality. Recently, the four-time MVP spoke out after Fox News host Laura Ingraham told him to "shut up and dribble" in the aftermath of an Uninterrupted video segment with Kevin Durant that showed the two players criticizing President Donald Trump.
"We will definitely not shut up and dribble," James said, per the Associated Press (via NBA.com). "I will definitely not do that. I mean too much to society. I mean too much to the youth. I mean too much to so many kids that feel like they don't have a way out and they need someone to help lead them out of the situation they're in."
Breaking Sports News
via Bleacher Report – Front Page https://ift.tt/yO6Sgr
March 31, 2018 at 04:19PM