William Hayes Reportedly Re-Signs with Dolphins on 1-Year Contract
William Hayes Reportedly Re-Signs with Dolphins on 1-Year Contract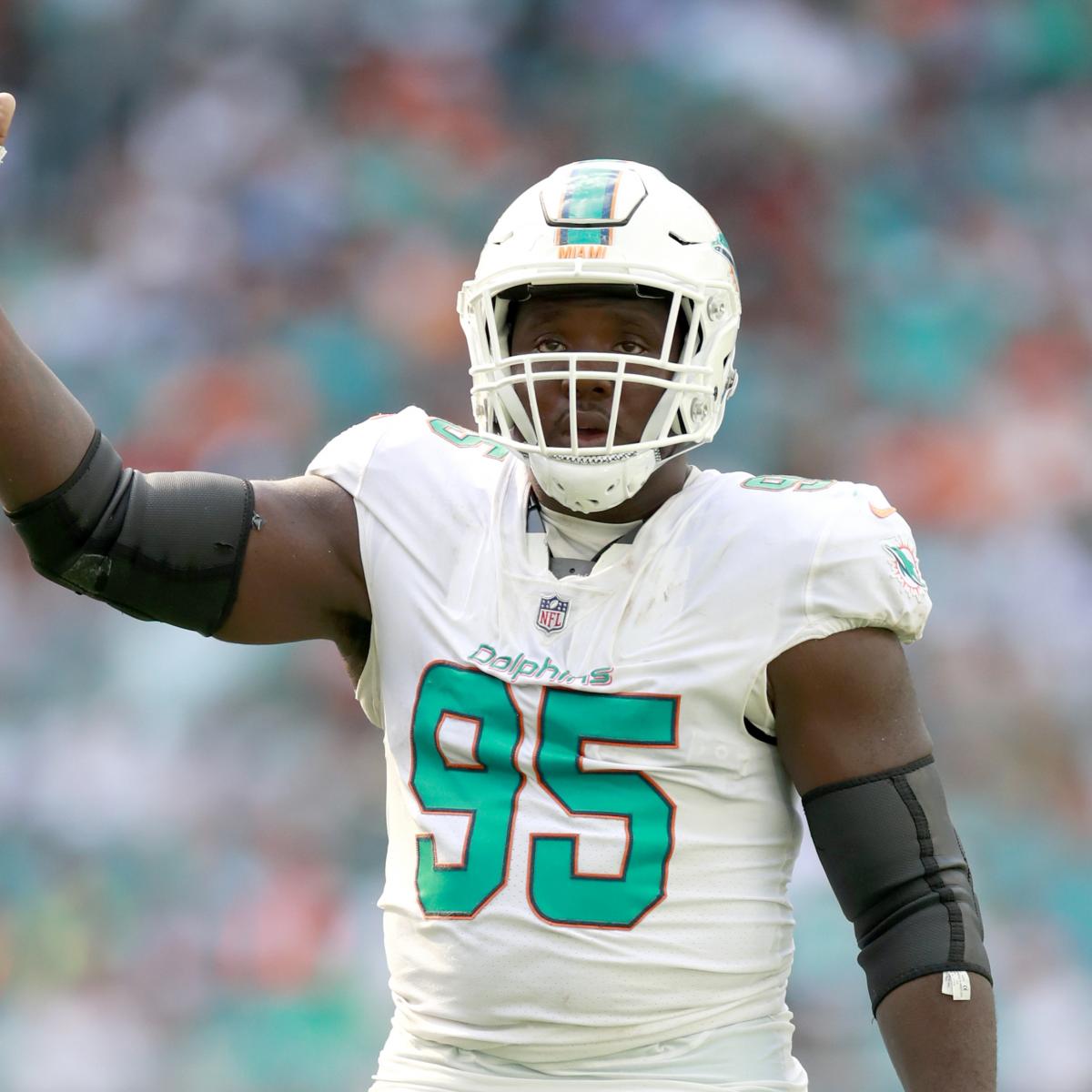 Jeff Haynes/Associated Press
Veteran defensive end William Hayes agreed to terms on a one-year deal to return to the Miami Dolphins, Mike Garafolo of NFL Network reported Wednesday.
Between 2012 and 2016, Hayes had been a consistent presence along the then-St. Louis and Los Angeles Rams defensive line. He missed just four games and averaged a little over five sacks a season.
Hayes' debut campaign with the Dolphins didn't go according to plan. He had one sack and 19 combined tackles through Miami's first 10 games before a back injury landed him on injured reserve in November.
Before Hayes was lost for the season, Dolphins head coach Adam Gase had spoken highly of the 32-year-old.
"He's a guy that has played really well for us this year," Gase told reporters in November. "He has kind of set the tone on the edge. You guys have been around him long enough. The time you guys have kind of either met with him or watched him play, you can tell he's a violent player. He's a force. He really can kind of set the tempo for all that."
It's no coincidence Miami's run defense improved by leaps and bounds in 2017.
The Dolphins allowed the third-most rushing yards in 2016 (140.4 yards per game) and climbed to 14th this past season after surrendering an average of 110.5 yards per game. According to Football Outsiders, Miami also went from 18th to 10th in adjusted line yards.
Hayes isn't the sole reason for that improvement, especially since he missed the final six games. But his presence unquestionably provided a boost to the Dolphins defensive line.
While Hayes wasn't one of the most important members of the defense, figuring out a way to keep him aboard for 2018 was the right move for Miami.
Breaking Sports News
via Bleacher Report – Front Page http://ift.tt/yO6Sgr
March 14, 2018 at 06:22PM