Under-the-Radar March Madness Stars with Ideal NBA Skill Sets
Under-the-Radar March Madness Stars with Ideal NBA Skill Sets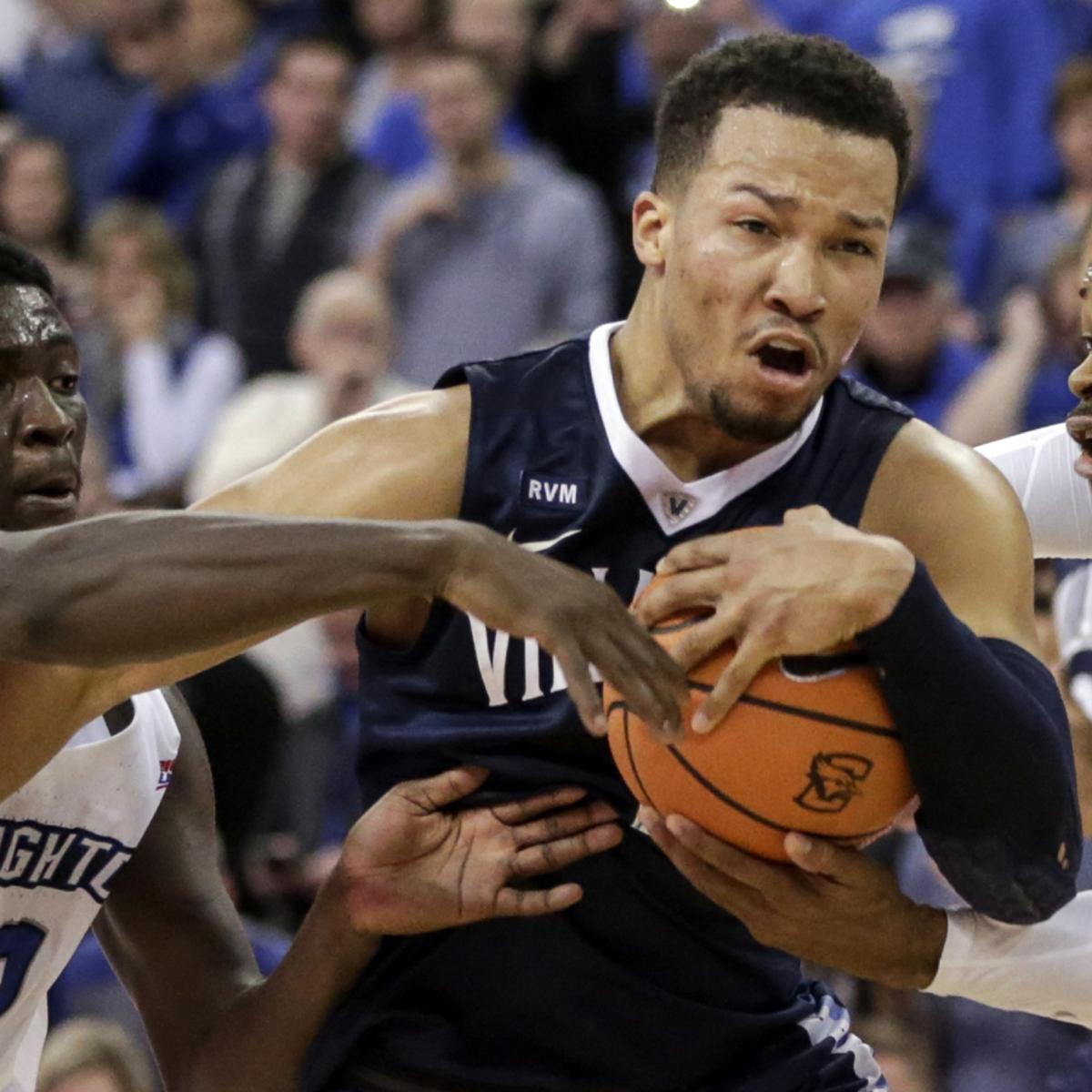 Under-the-Radar March Madness Stars with Ideal NBA Skill Sets
0 of 7
Nati Harnik/Associated Press

With March Madness upon us, there are plenty of intriguing prospects to keep an eye on ahead of June's NBA draft. Everyone knows about the names at the top—Deandre Ayton, Marvin Bagley III, Mohamed Bamba, Michael Porter Jr.—and they will receive no shortage of attention during the NCAA tournament.

However, there is no shortage of other players for draft nuts to watch during the tourney. Some of these players are projected first-round picks, others may go in the second round, and some are on the bubble. But they all have skill sets that could help NBA teams.
Rawle Alkins, G, Arizona
1 of 7
Isaac Brekken/Associated Press

Alkins participated in the predraft combine in Chicago last year before opting to return to Arizona for his sophomore season. He's expected to test the draft waters again this year, especially if he turns in a strong tournament performance for the fourth-seeded Wildcats.

Alkins took advantage of Allonzo Trier's recent absence due to his suspension and further established himself as a solid athlete who can defend multiple positions and hit outside shots at a decent clip (36.7 percent). With Trier back on the court after winning his appeal, Alkins may take a backseat in the tournament, but that shouldn't hurt his draft stock too much.

Although Alkins doesn't have one elite skill that jumps off the tape, he has a well-rounded game and is good at enough different things that he should be able to carve out a useful niche for himself at the pro level.
Khyri Thomas, G, Creighton
2 of 7
Nick Wass/Associated Press

Positional versatility has never been more valuable in the NBA than it is now, and junior Creighton guard Khyri Thomas has it. He's just 6'3″, but his 6'10" wingspan allows him to guard multiple positions.

In addition to his defensive potential, Thomas has the tools to be a contributor on the offensive end in the NBA. He's an excellent outside shooter, knocking down 40.9 percent of his three-pointers in three seasons (including a career-high 41.9 percent this season) and is a willing passer.

It's unlikely that Thomas will go higher in the draft than the mid-20s, but he has a chance to add to his body of work in the NCAA tournament (eighth-seeded Creighton plays ninth-seeded Kansas State on Friday) before workouts and interviews begin with NBA teams.
Landry Shamet, G, Wichita State
3 of 7
John Raoux/Associated Press

Shamet's calling card as an NBA prospect is his shooting. He is shooting an outstanding 45.9 percent from beyond the arc in his junior season with Wichita State, a high-enough clip to suggest that it will translate in the NBA.

What the 6'4″ guard lacks in athleticism, he makes up for in basketball IQ and passing instincts. He's averaging a career-high 5.1 assists per game this year for the fourth-seeded Shockers. 

Shamet may never project to be more than a backup combo guard in the NBA, but he's shown enough of a skill set on the offensive end that it's a good bet a team will take a flier on him in the second round.
Daniel Gafford, PF/C, Arkansas
4 of 7
Michael Woods/Associated Press

Due to the abundance of elite big man prospects at the top of the lottery (household names such as Ayton, Bagley and Bamba), Gafford has been relegated to something of an afterthought.

Gafford, whose No. 7-seeded Arkansas Razorbacks face off against No. 10-seeded Butler in the first round of the NCAA tournament Friday, doesn't have much shooting range, but he possesses elite athleticism that allows him to score in a variety of ways around the basket.

Gafford isn't a great rebounder for his size (6'11"), but he has good defensive instincts (2.1 blocks per game) and enough physical tools to at least project as a rotation player in the NBA. He should go somewhere in the first round, if not in the lottery. 
Jalen Hudson, G, Florida
5 of 7
Sam Craft/Associated Press

Hudson made major strides as a shooter in his junior season after transferring from Virginia Tech to Florida. His three-point percentage jumped from 34.6 to 40.9 even as his attempts more than doubled, suggesting his new scenery helped him and that shooting will be sustainable in the pros.

Shooting is Hudson's only elite skill, but in the three point-heavy era of the NBA, that should be enough for a team to give him a look in the second round and hope that he can improve as a playmaker and defender.

The potential is there for development in areas outside of his shooting—Hudson is a solid athlete who can get to the basket and draw contact. But his stroke will be his calling card, and a good shooting performance in the tournament can solidify that.
Shai Gilgeous-Alexander, G, Kentucky
6 of 7
Jeff Roberson/Associated Press

Freshman point guard Shai Gilgeous-Alexander made a strong impression in the SEC tournament and will look to continue building his draft profile in the NCAA tournament. Kentucky is a fifth seed and opens its run against 12th-seeded Davidson on Thursday.

A big point guard at 6'6″, Gilgeous-Alexander has impressed with his ability to defend both guard positions. He's shot the ball well from three-point range, albeit in low volume (39.6 percent from deep on just 1.6 attempts per game), but if that clip translates to more shots at the pro level, he could be a steal.

Gilgeous-Alexander has established himself as a likely first-round pick over the course of his freshman season, but a strong tournament performance could vault him into the late lottery. On paper, he has the tools to be a good guard at the NBA level.
Jacob Evans, F, Cincinnati
7 of 7
Phelan M. Ebenhack/Associated Press

Evans, who helped lead the Bearcats to a No. 2 seed in the tournament, has the kind of three-and-D skill set that every team needs in the NBA. He's consistently been a solid outside shooter throughout his career (37.8 percent over three seasons) and can defend multiple positions.

The 6'6″ small forward needs to work on creating his own shot off the dribble, but the foundation is there for a versatile NBA-level wing.

Evans is projected in most mock drafts to go in the second round, but could make a case for a first-round look with a deep tournament run with Cincinnati.
Breaking Sports News
via Bleacher Report – Front Page http://ift.tt/yO6Sgr
March 14, 2018 at 09:17AM