Tyrann Mathieu Reportedly to Be Released by Cardinals After 5 Seasons with Team
Tyrann Mathieu Reportedly to Be Released by Cardinals After 5 Seasons with Team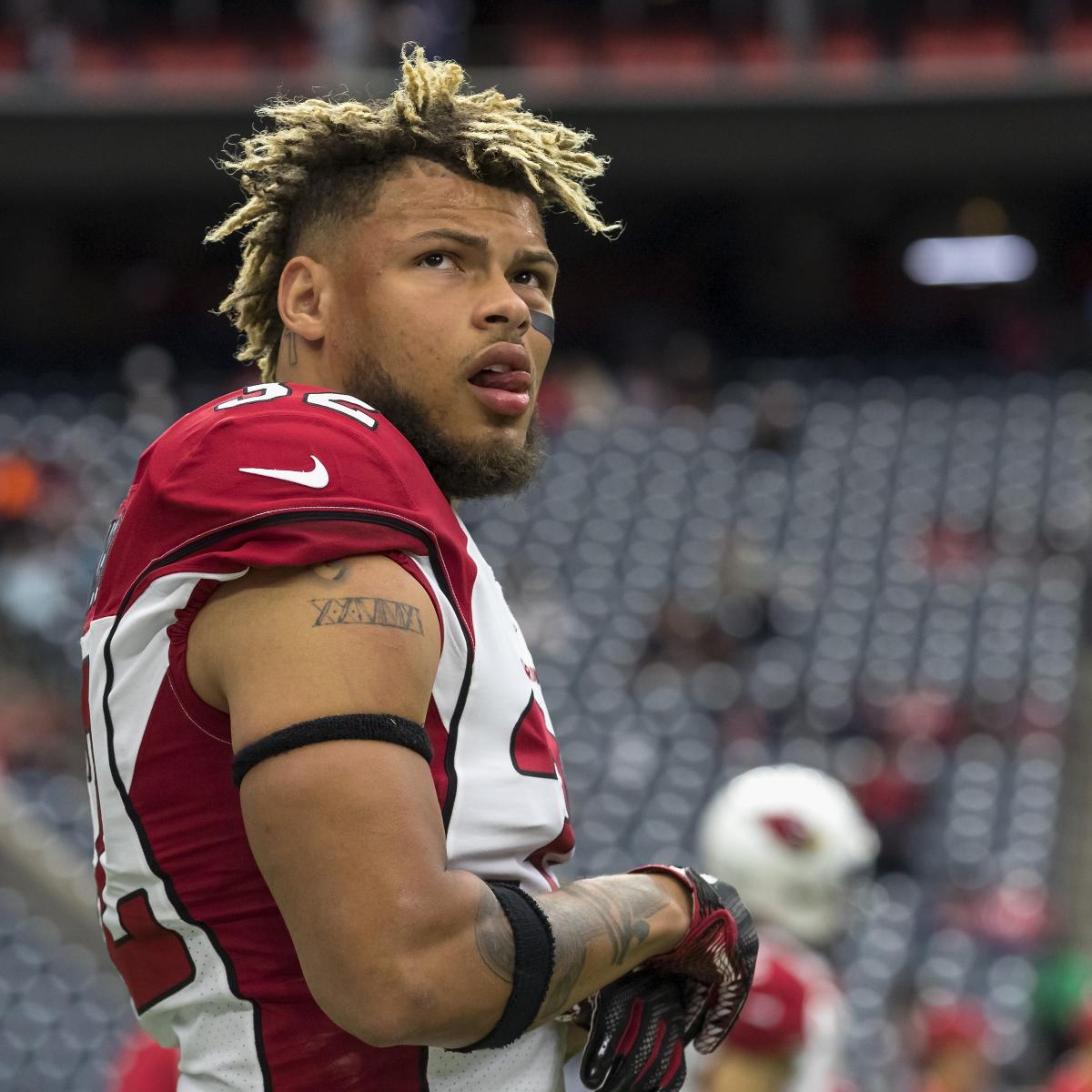 The Arizona Cardinals reportedly informed veteran safety Tyrann Mathieu he will be released Wednesday, according to Jay Glazer of Fox Sports.
CBS Sports' Jason La Canfora reported earlier in March that Mathieu appeared to be on his way out of Arizona. That report came as news to Mathieu:
The move comes as the Cardinals embark on the beginning of a rebuild. Arizona finished 8-8 in 2017 and lost head coach Bruce Arians and starting quarterback Carson Palmer to retirement in the offseason.
Mathieu turns 26 only in May, so it isn't as though he's over the hill and couldn't help see Arizona through to the next stage of its long-term plans. He was also set to count for $14.1 million against the salary cap over each of the next three seasons, per Over the Cap. According to Spotrac, no safety had a higher cap figure in 2018 than Mathieu.
That's a steep price to pay for a safety when a team is at least a year or two away from playoff contention.
By cutting Mathieu, the Cardinals will save $4.8 million but absorb $9.3 million in dead money. They're taking a short-term hit to leave themselves with more financial flexibility in the future.
One could argue Arizona isn't drastically worse off without Mathieu. The team still has Patrick Peterson at cornerback, and Budda Baker is coming off an encouraging rookie season.
Baker finished 2017 with 74 combined tackles and seven passes defended en route to earning Pro Bowl and All-Pro honors. The 22-year-old is a star in the making—if he isn't one already.
The Cardinals are worse without Mathieu, but that must be taken into context with their overall situation. Whatever Mathieu could've given Arizona on the field, it was unlikely to alter the team's trajectory in 2018.
However, Cardinals fans should be justifiably skeptical about whether the team's best move was releasing Mathieu outright. One would've expected Arizona could've received at least a draft pick or two from another team in a trade.
The Cardinals' inability to find a trade partner may speak to broad concerns about Mathieu's health and how much his injury history could impact his performance. He suffered a torn ACL in December 2015 and landed on injured reserve a year later after dealing with a lingering shoulder problem.
Despite that injury history—as well as the fact Eric Reid, Morgan Burnett and Lamarcus Joyner are likewise available this offseason—Mathieu almost certainly will be a sought-after free agent. He would be a boost to almost any secondary in the NFL.
Breaking Sports News
via Bleacher Report – Front Page http://ift.tt/yO6Sgr
March 14, 2018 at 10:49AM