Trevor Siemian Trade Rumors: Broncos Listening to Offers for QB
Trevor Siemian Trade Rumors: Broncos Listening to Offers for QB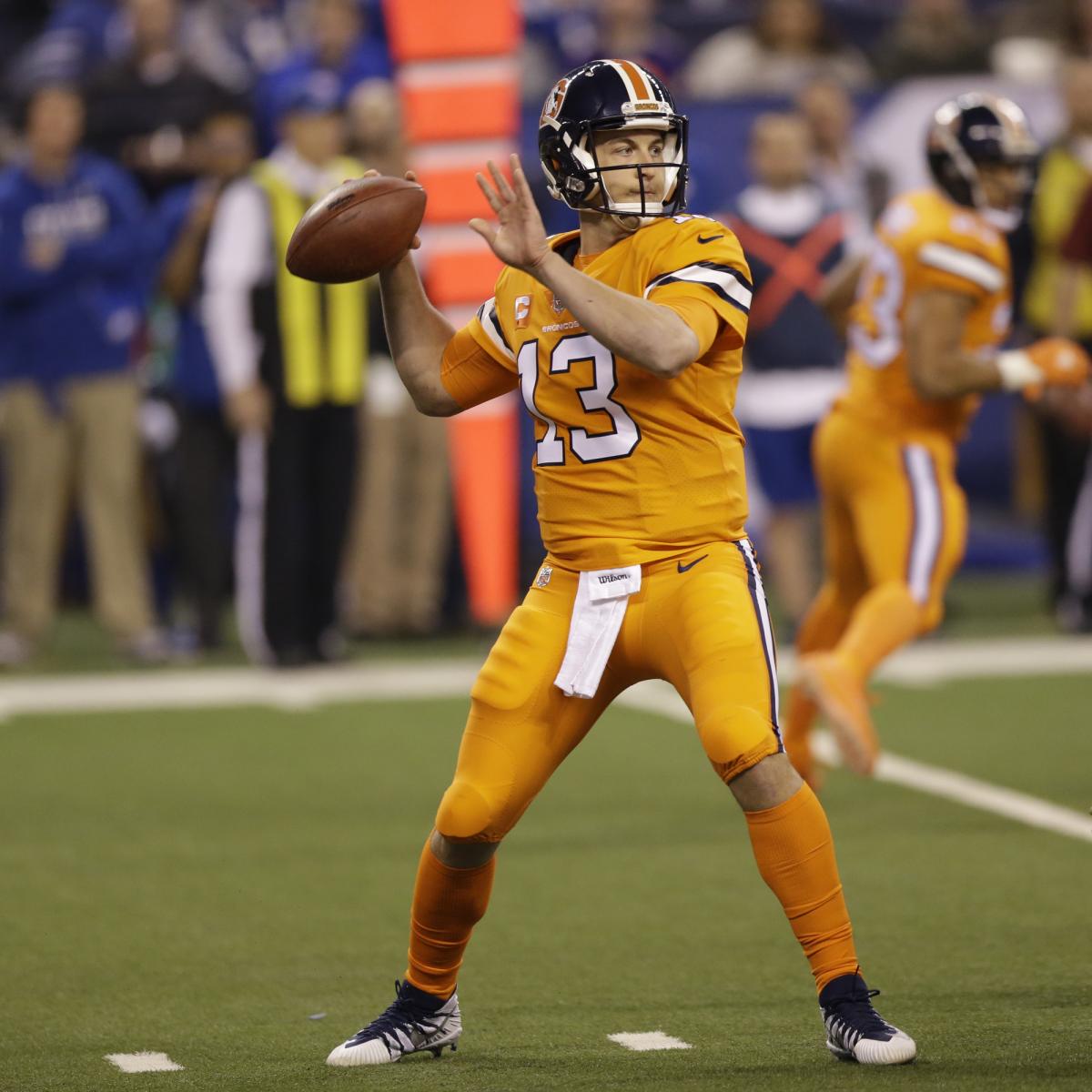 The Denver Broncos are expected to trade quarterback Trevor Siemian after reportedly landing Case Keenum in free agency.
Nicki Jhabvala of the Denver Post reported the news, noting the Broncos have already been contacted by "interested" teams.
Siemian, 26, threw for 2,285 yards and 12 touchdowns against 14 interceptions last season. His 73.3 quarterback rating was the fourth-lowest among qualifying players, and his touchdown rate ranked among the worst in football.
"I'm kind of out of sync at times," Siemian told reporters in December. "In times I haven't played well, there hasn't been a real rhythm with me and that trickles all the way through the offense.
"When things aren't going well, you want to make a play, you want to do something—fit a ball in, you want to make sure you don't miss a play—and that's when bad things happen. For me I just kind of go back to feeling the flow of the game and not trying to do too much."
The Broncos agreed to a contract with Keenum on Tuesday, per ESPN's Adam Schefter. Keenum comes over from the Minnesota Vikings, where he led the franchise to the NFC Championship Game in a breakout campaign. He threw for 3,547 yards and 22 touchdowns against seven interceptions, putting up big numbers in the second half to become an outside MVP candidate.
The Broncos have had one of the league's worst quarterback situations for each of the last three seasons; they're hoping Keenum will be a marked improvement over Siemian, a former seventh-round pick likely best suited for a backup role elsewhere. 
Breaking Sports News
via Bleacher Report – Front Page http://ift.tt/yO6Sgr
March 13, 2018 at 08:52PM