Spurs apologise for 'wholly unacceptable' question on survey to US fans
Spurs apologise for 'wholly unacceptable' question on survey to US fans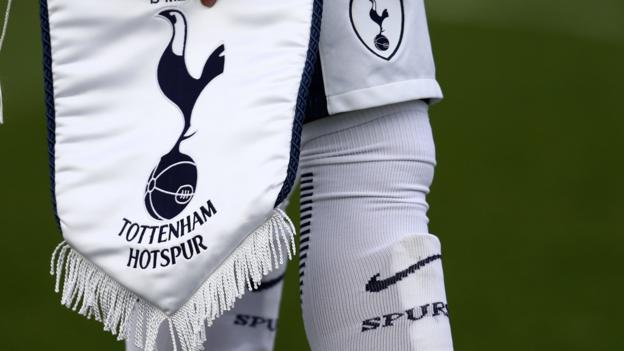 Tottenham have apologised for a "wholly unacceptable" survey question that asked fans in the United States whether "a woman's place is in the home?".
The survey, which was sent as an email, was headed "Calling all US Spurs fans: tell us what you think".
The responses available to the question ranged from "definitely agree" to "definitely disagree".
The survey was compiled by a third party and Tottenham are understood to be angry about the situation.
The question has now been removed, with Spurs saying they "apologise to anyone offended by its initial inclusion".
A spokesperson for the Premier League club added: "The inclusion of this question in a club survey was wholly unacceptable and a regrettable oversight".
The email, which had a club crest at the top, read: "We have an ongoing commitment to learn more about the specific requirements of our loyal fans and everyone who interacts with the club.
"Therefore, we're seeking your help to increase our understanding of what you think about Spurs and football/sport in general."
Soccer News
via BBC Sport – Football http://ift.tt/OHg7x6
March 14, 2018 at 05:15AM