Minor League Baseball to Put Runners on 2nd Base to Start Extra Innings
Minor League Baseball to Put Runners on 2nd Base to Start Extra Innings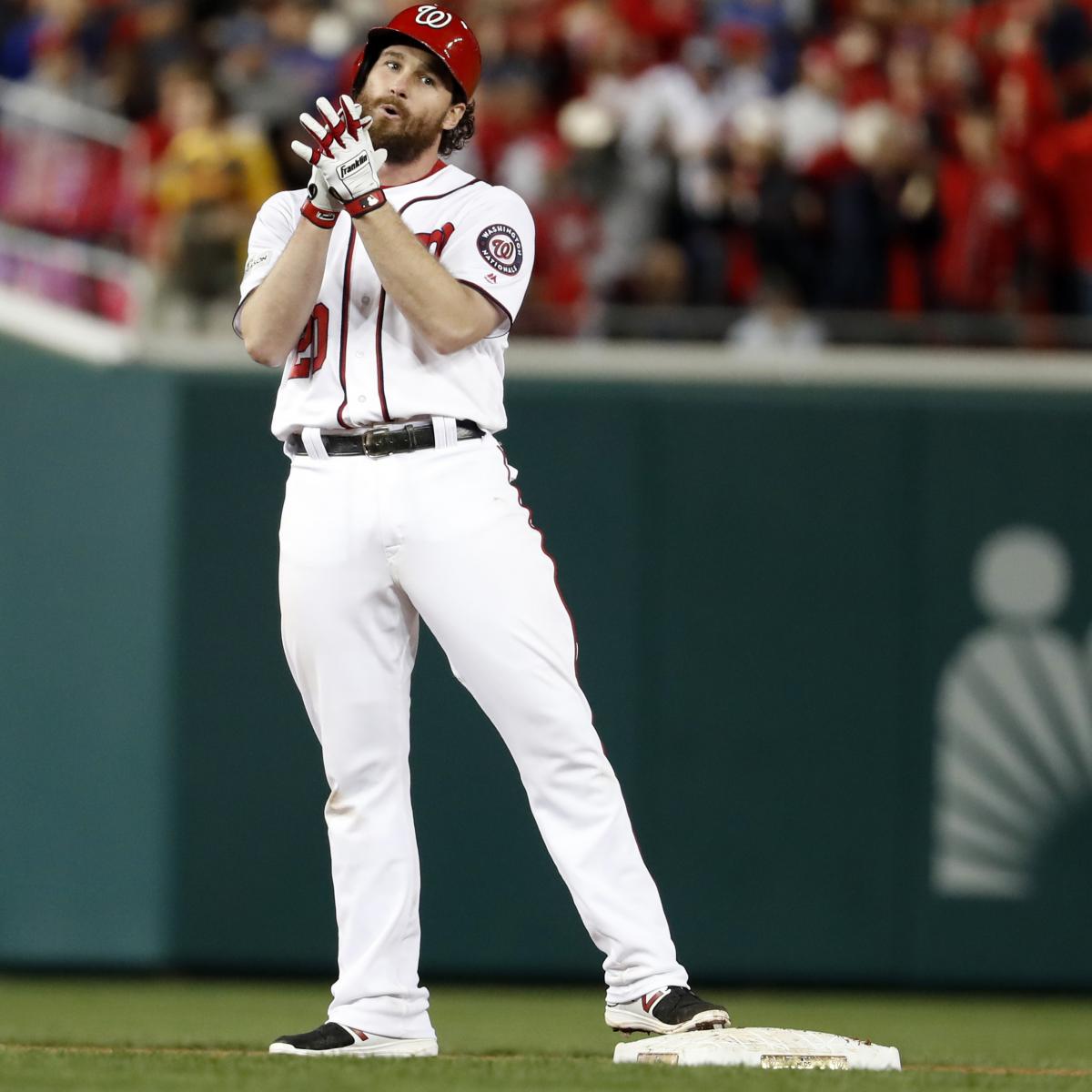 Alex Brandon/Associated Press
Minor League Baseball announced Wednesday a runner will be placed on second base at the start of all extra innings across every level of the minors beginning in the 2018 season.
Kyle Glaser of Baseball America passed along the rule change.
In January, Ronald Blum of the Associated Press reported Major League Baseball made a proposal to implement the same idea for the All-Star Game starting in the 11th inning as part of ongoing discussions about ways to improve the sport's overall pace of play.
While the AP report noted "MLB isn't considering using the rule in any games that count," it was used in the lowest level of the minor leagues last year and trimmed an average of 16 minutes off the extra-inning contests compared to the rest of the minors.
MLB commissioner Rob Manfred announced a series of pace-of-play changes last month, including a new limit on the number of mound visits allowed per game and a reduced time allotment for commercials between innings and during pitching changes.
"I am pleased that we were able to reach an understanding with the Players Association to take concrete steps to address pace of play with the cooperation of players," he said, per MLB.com. "My strong preference is to continue to have ongoing dialogue with players on this topic to find mutually acceptable solutions."
A pitch clock, which was also discussed during the offseason, wasn't included after player backlash.
It's unclear whether MLB will reconsider the extra-innings runner in 2019 after reviewing the results from the experiment in the minors. That rule could also receive resistance from players, especially relief pitchers, since it fundamentally changes the way the game is played.
Breaking Sports News
via Bleacher Report – Front Page http://ift.tt/yO6Sgr
March 14, 2018 at 10:21AM