Julius Peppers Re-Signs with Panthers on 1-Year Contract
Julius Peppers Re-Signs with Panthers on 1-Year Contract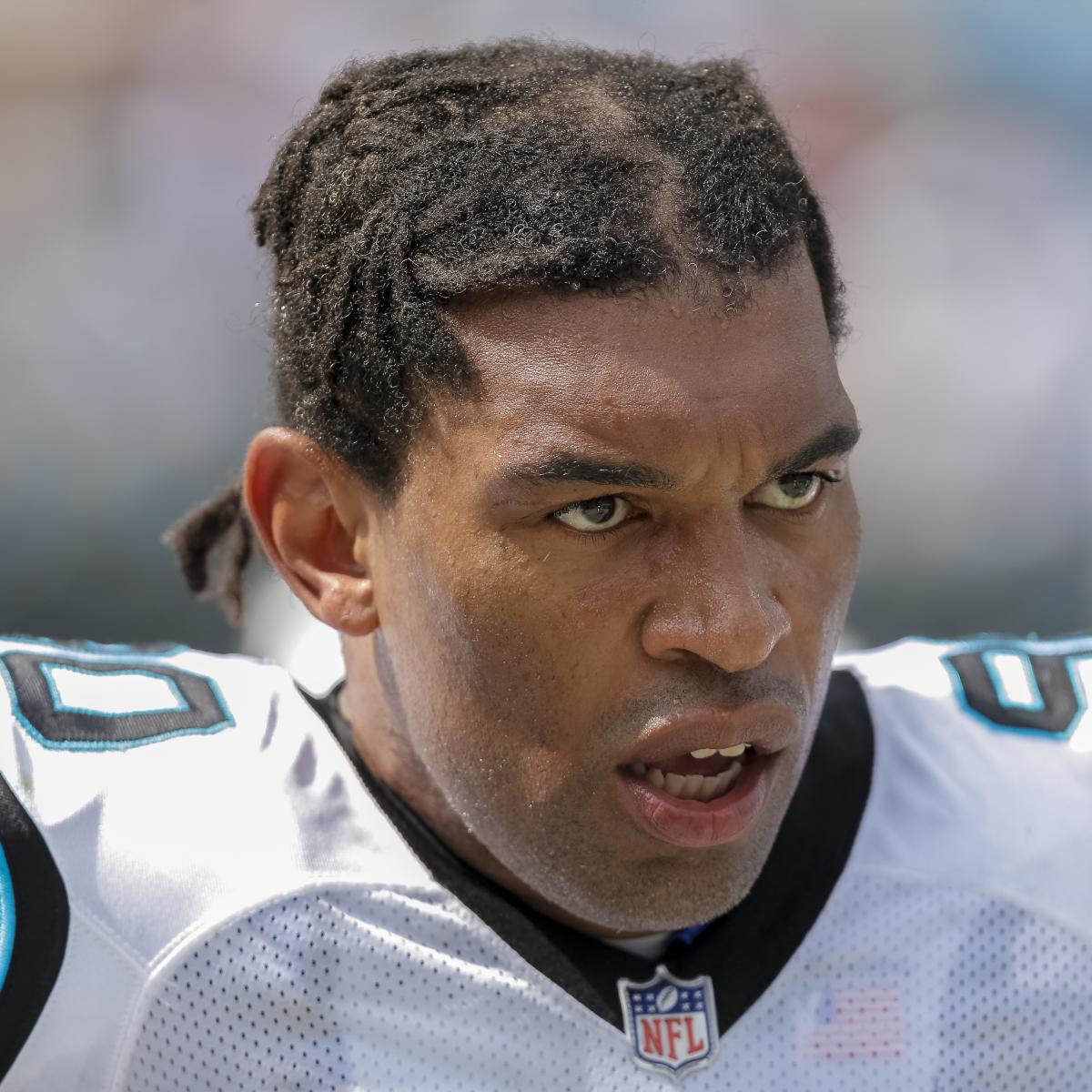 Bob Leverone/Associated Press
Following a successful return to the Carolina Panthers in 2017, Julius Peppers will be back with the team next season.
The Panthers shared video of Peppers as he signed his contract:
Joe Person of the Charlotte Observer reported it's "expected" to be a one-year contract, which will mark his 17th NFL season.
Peppers has played for the Panthers, Chicago Bears and Green Bay Packers in his career. He has spent the bulk of his career with the Panthers, who drafted him No. 2 overall in 2002 and brought him back to help anchor their defensive line in 2017.
Even though Peppers played last season at the age of 37, he remained one of the NFL's best pass-rushing specialists. The North Carolina native led the Panthers alongside Mario Addison with 11 sacks.
With his sack of Philadelphia Eagles quarterback Carson Wentz in Week 6, Peppers became the fifth player in NFL history to record 150 sacks. The other players on the list are Bruce Smith, Reggie White, Kevin Greene, and Chris Doleman, all of whom have been elected to the Pro Football Hall of Fame.
Peppers has another feather in his cap as the only player in NFL history with at least 150 sacks and 10 interceptions. He's only had one season with fewer than seven sacks.
Peppers' Panthers teammates were in awe of what he was able to accomplish at his age.
"I think he still looks like the Pep of old, man, with the way he goes out and has the ability to dominate football games," Panthers linebacker Thomas Davis told Dan Wiederer of the Chicago Tribune in October.
The Panthers made Peppers a pass-rushing specialist last season, playing him on just 50 percent of snaps to keep his legs fresh over the course of 16 games.

That strategy worked well for him and the team. Peppers isn't the every-down defender he was at the peak of his career, but there will always be room for an edge-rusher who is able to bring down the quarterback on a consistent basis.
The Panthers will happily have Peppers back as they look to make another playoff push in 2018.
Breaking Sports News
via Bleacher Report – Front Page http://ift.tt/yO6Sgr
March 14, 2018 at 10:49AM