Kirk Cousins Deal Shows Why Free Agency Is the Stupid Season in the NFL
Kirk Cousins Deal Shows Why Free Agency Is the Stupid Season in the NFL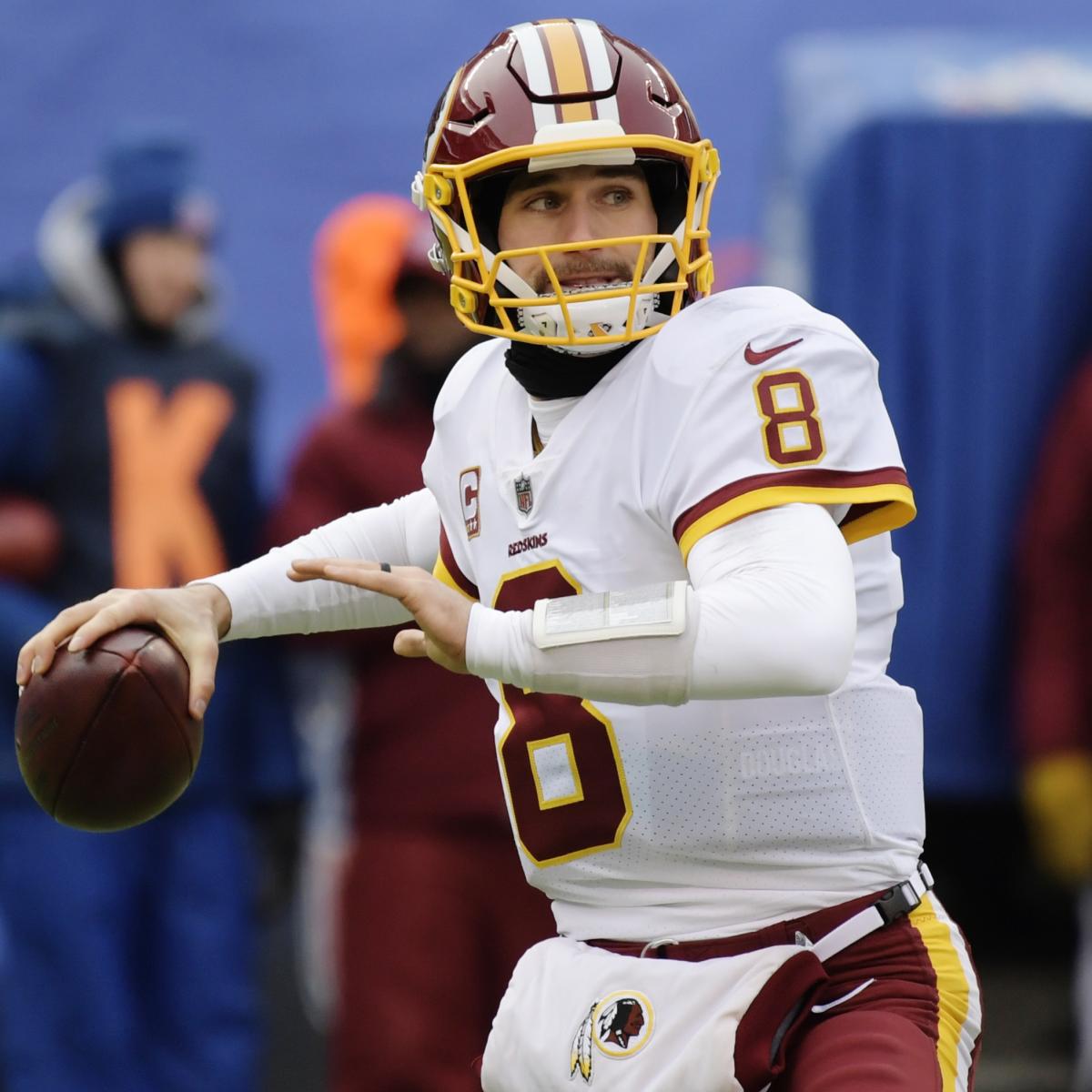 Bill Kostroun/Associated Press
The Minnesota Vikings got played.
There's no other way to say it. They gave Kirk Cousins, an average quarterback, a three-year deal, a source confirmed to me, and all of it was guaranteed.
Cousins is a solid player who will make the Vikings better, but he is also remarkably flawed. He plays down to his competition and isn't the type of quarterback capable of putting a team on his back. He makes too many unforced errors.
Yet he is capable, and in this free agent market, in this time in league history, capable gets you a mega-deal. Capable allows you to fleece a team the way Cousins just did. 
Yep, the Vikings got played. And they know it.
The Vikings know it because they know they're in an arm's race. The NFC North has Aaron Rodgers, who is so good he rides across the known galaxy on a surfboard; Matt Stafford, who is good enough; and Mitch Trubisky, who showed tremendous potential last season as a rookie.
Minnesota needed to keep up even if it is dramatically overpaying to do so. According to the NFL Network's Ian Rapoport, Cousins will get $86 million from the Vikes over the course of his three-year deal.
The Cousins contract is emblematic of how this is The Stupid Season. At no other point in the year do teams become so scared, bold, shortsighted and idiotic.
Washington, for decades the crown champions of The Stupid Season, gave wide receiver Paul Richardson a five-year, $40-million deal with $20 million in guarantees, according to the NFL Network's Mike Garafolo. The only receiver worth that kind of money is the spawn of Jerry Rice and Terrell Owens.
The Chiefs gave receiver Sammy Watkins $48 million with $30 million guaranteed, according to ESPN's Dianna Russini. And Sam Bradford signed a one-year deal worth $20 million with an option year at $20 million with the Cardinals, Rapoport tweeted.
Sam. Bradford.
With Bradford's injury history that'll be about $10 million a start.
If the players can get these deals, good for them. This was receiver Doug Baldwin's point on Twitter this week:

Doug Baldwin Jr @DougBaldwinJr

Kirk Cousins is a hero for all the young players that will follow after him. Now we need more players to bet on themselves until fully guaranteed contracts are the norm and not the exception.
We're far from that (unfortunately) but we are in a place where teams seem more desperate and excessive than ever. Right now, the entire NFL is that gif in which Scrooge McDuck dives into a pile of gold.
Yes, the Vikings got played, but everyone is playing everyone now in free agency.
Minnesota is overpaying Cousins for a Super Bowl shot and it's hard to blame them. The Vikings went to the NFC title game last season. They have a solid running game, some good young receivers and a dominating defense.
If the Vikings can eradicate some of Cousins' flaws and make him more consistent, the Vikings can be a force. They could be as much of a contender for the trophy as any team.
But there are no guarantees, and it appears the price for gambling on the future is going up, no matter if the player is truly worthy of the dollars thrown his way.
Players like that do exist, and for the likes of someone like Aaron Rodgers, Tuesday was a good day when you think about what he'll command in his next deal.
Based on what's happening now, his contract will be worth at least a trillion dollars.
Maybe two.
Like we said, it is The Stupid Season.
Mike Freeman covers the NFL for Bleacher Report. Follow him on Twitter: @mikefreemanNFL. 
Breaking Sports News
via Bleacher Report – Front Page http://ift.tt/yO6Sgr
March 13, 2018 at 03:48PM