Conor McGregor Could Have Future in Politics, Irish PM Leo Varadkar Says
Conor McGregor Could Have Future in Politics, Irish PM Leo Varadkar Says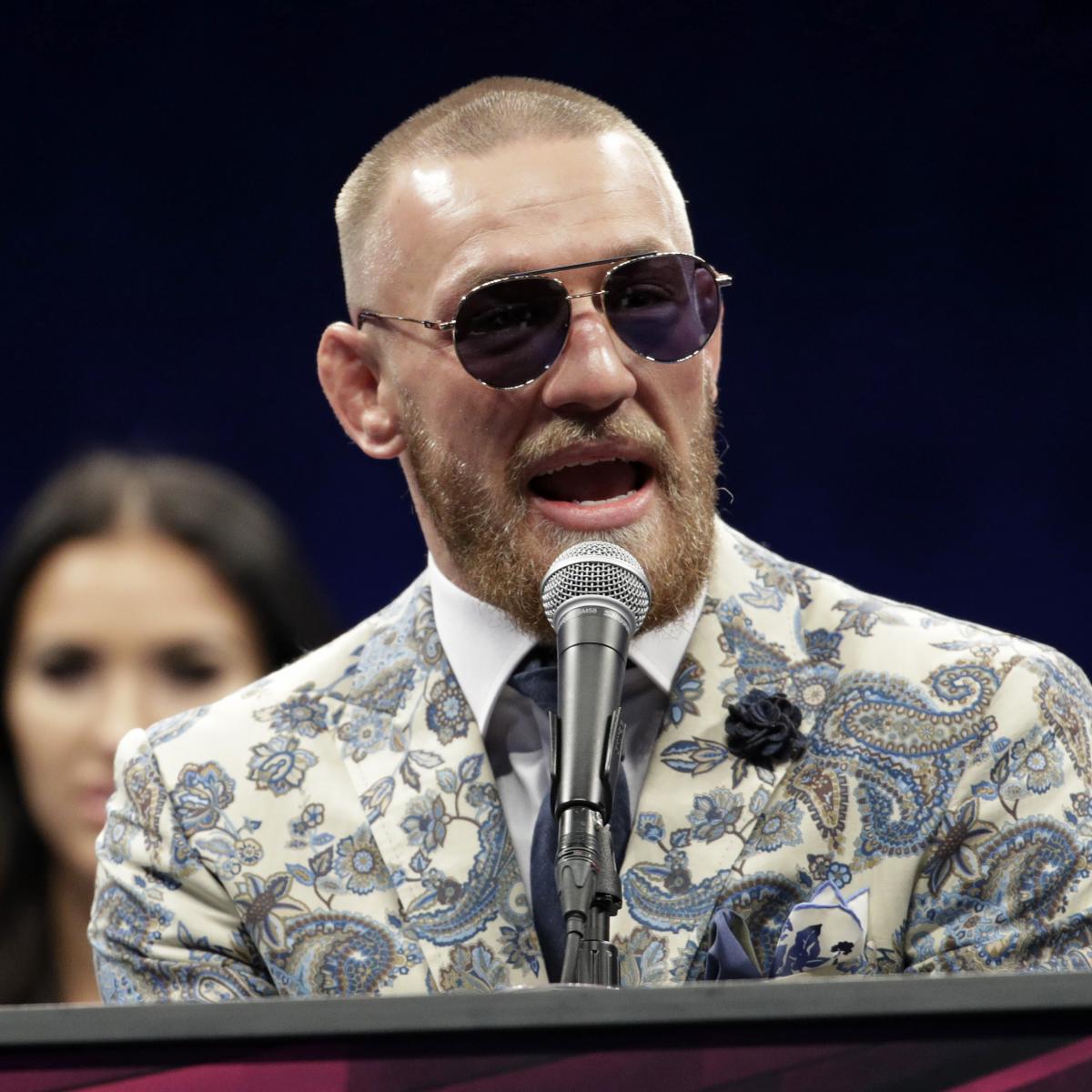 Isaac Brekken/Associated Press
Irish Prime Minister Leo Varadkar doesn't think it is too outlandish to imagine MMA fighter Conor McGregor in the political world. 
TMZ Sports talked with Varadkar in Austin, Texas, and he said "you never know, stranger things have happened" when asked whether he thinks McGregor will one day be involved with politics. The Prime Minister mentioned Arnold Schwarzenegger's ascension from acting into politics as an example of the unexpected becoming reality.
This isn't the first time the idea of McGregor eventually taking up a career in the political spectrum has come up. In February, he talked about it with TMZ Sports and said "Maybe, who knows? I know they're shakin' in their boots anyway!"
McGregor last stepped in the Octagon for a UFC fight in Nov. 2016 when he beat Eddie Alvarez via knockout to win the lightweight belt.
He also fought Floyd Mayweather Jr. in a boxing match in August and lost to the 50-0 fighter by technical knockout in the 10th round. While he was eventually overwhelmed by Mayweather's speed in the ring, McGregor was able to hang tough throughout the majority of the match despite never boxing professionally in the past and even landed a couple of head-turning punches.
Breaking Sports News
via Bleacher Report – Front Page http://ift.tt/yO6Sgr
March 13, 2018 at 04:51PM