Ted-Jan Bloemen Wins 10,000m Speedskating Gold Medal at 2018 Winter Olympics
Ted-Jan Bloemen Wins 10,000m Speedskating Gold Medal at 2018 Winter Olympics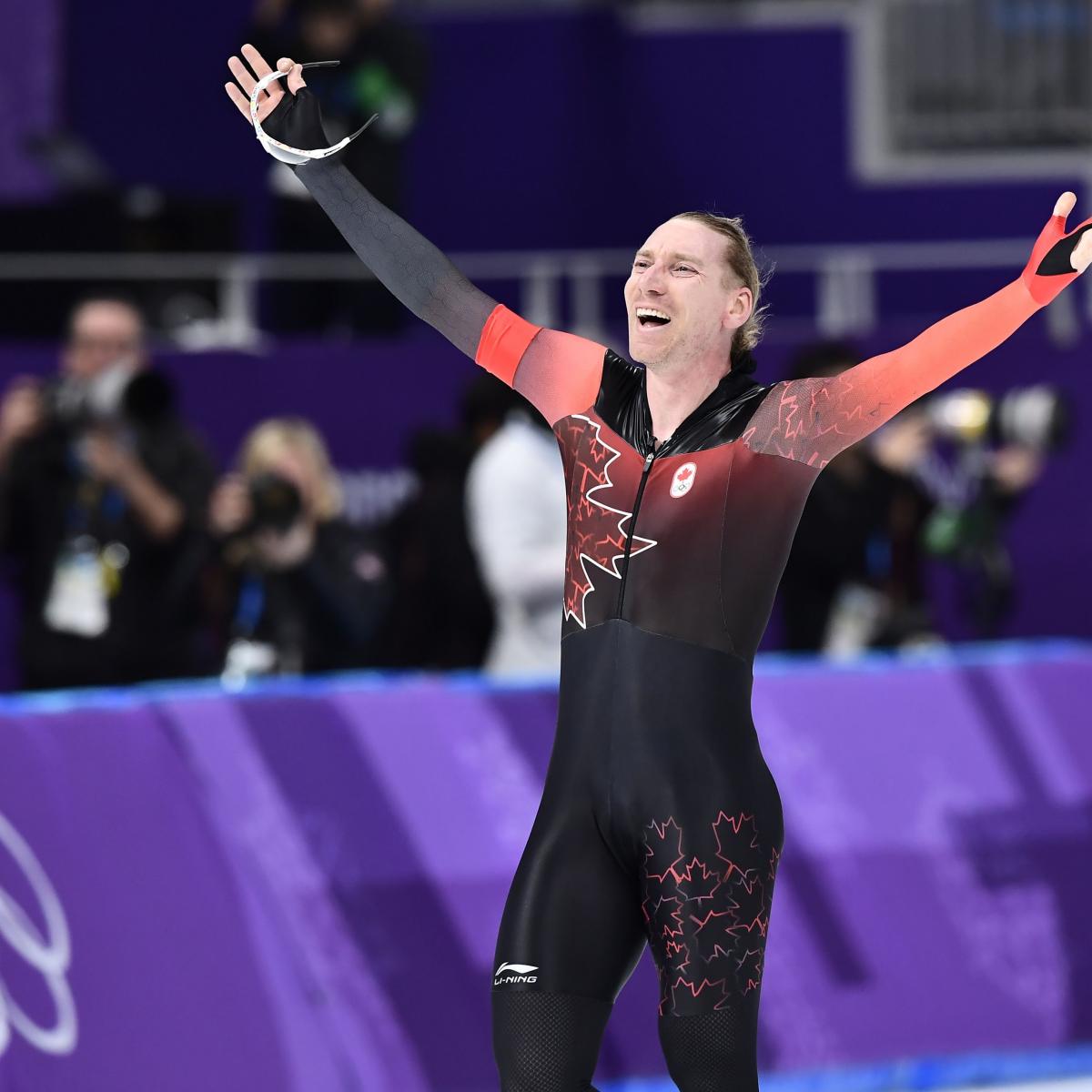 ARIS MESSINIS/Getty Images
Ted-Jan Bloemen claimed gold for Canada as he triumphed in the 10,000 metres men's speedskating at Pyeongchang 2018 on Thursday.
He set a new Olympic record of 12 minutes, 39.77 seconds in a brilliant run to deny the Netherlands a sixth gold medal from six speedskating events in South Korea.
The Dutch took the silver medal as defending champion Jorrit Bergsma finished in second, but the much-fancied Sven Kramer could only finish sixth.
Italy's Nicola Tumolero completed the podium positions as he came home in 12:54.32 to claim bronze.
The full result can be found at Pyeongchang2018.com.
Here is the updated medal table following the action at the Gangneung Oval:
Jordan Belchos produced a fine performance in the second of six pairings to set a benchmark time of 12:59.51 before South Korea's Seung-Hoon Lee took almost four seconds out of the Canadian with a brilliant final 10 laps in front of an enthusiastic home crowd.
Both were blown out of the water by Bergsma who bettered his own Olympic record from Sochi 2014 to top the standings by over 13 seconds with a time of 12:41.98. 
The 32-year-old's pair-four opponent Davide Ghiotto of Italy had to move out of the way to be lapped as Bergsma stormed home with consecutive sub-30-second laps. 
It was a daunting mark to attack, but Bloemen was equal to the task and had a three-second cushion in pair five with seven laps to go.
The 31-year-old began to lose time but eventually topped Bergsma by over two seconds, producing three laps in the last four of under 30 seconds to deny the Dutchman a second consecutive Olympic gold in the 10,000 metres.
It was far from over, though, with the indomitable Kramer going in the final pair. He was almost three seconds down at the midway point but still very much in contention given his reputation for finishing fast.
This time it was not to be, though, as Kramer lost time in the closing stages, eventually finishing 21 seconds down on champion Bloemen. 
Breaking Sports News
via Bleacher Report – Front Page http://ift.tt/yO6Sgr
February 15, 2018 at 05:33AM