Report: 2018 NFL Draft Will Be Televised by Fox in Addition to NFL Network, ESPN
Report: 2018 NFL Draft Will Be Televised by Fox in Addition to NFL Network, ESPN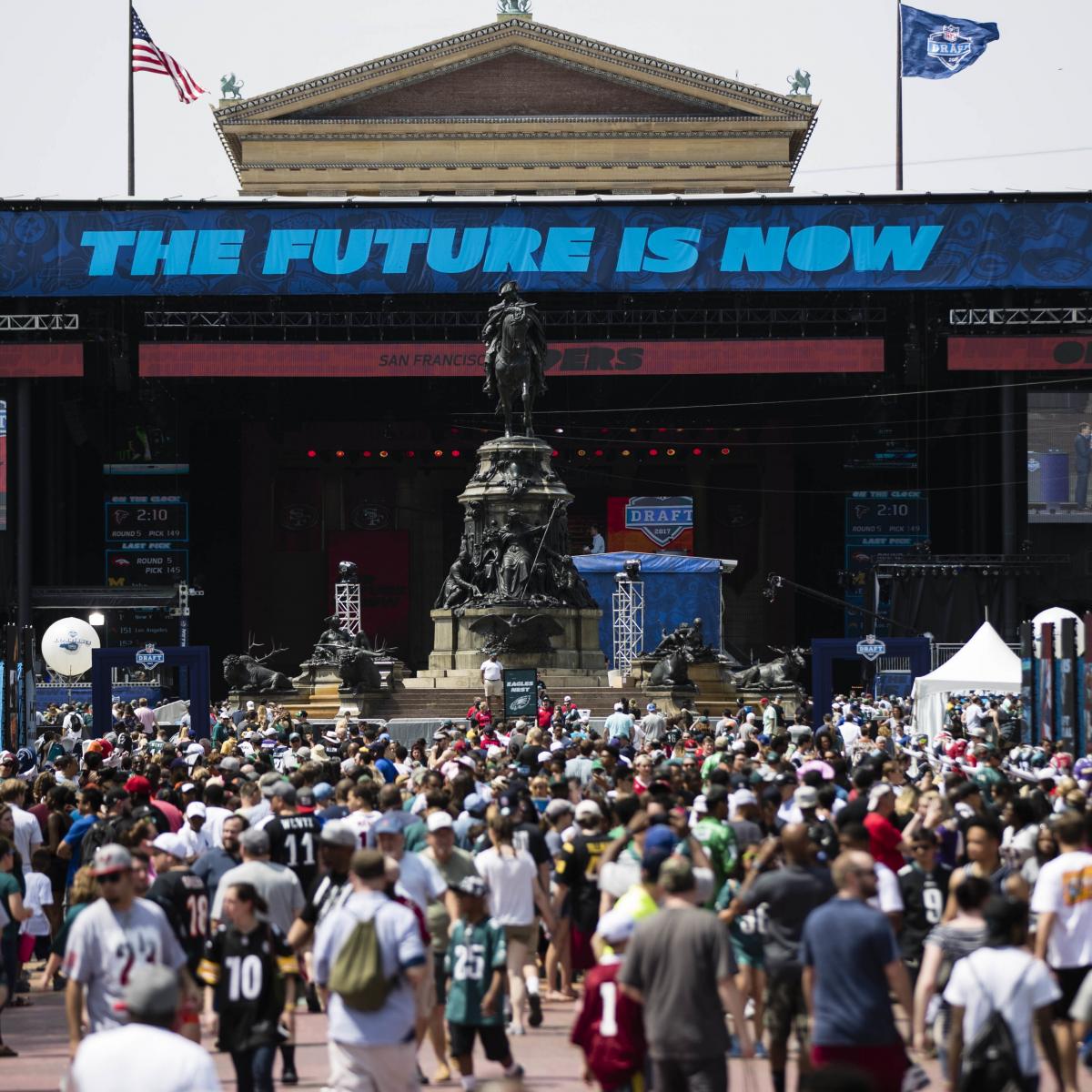 Matt Rourke/Associated Press
Fox has received the rights to air the 2018 NFL draft, Pro Football Talk's Mike Florio reported Wednesday.
Fox will join NFL Network and ESPN, both of which already had the rights to broadcast the draft live. According to Florio, Fox will use the NFL Network television feed. 
The New York Times' Kevin Draper reported Fox and NFL Network will combine for a co-branded broadcast with on-air talent from both networks. While Fox is committed to showing the first three rounds of the draft on April 26 and 27, it's unknown whether their coverage will include the final four rounds on April 28.
Florio also reported the NFL had been looking to move the draft to a major broadcast network for at least a year, with the league hoping to capitalize on what will be an even larger potential TV audience.
According to CNN's Frank Pallotta, the 2017 draft averaged 4.6 million viewers between ESPN and NFL Network, which was the second-highest ever behind the 2014 edition.
This move increases Fox's already sizable footprint in the NFL's TV coverage. In addition to the network's typical Sunday afternoon and evening games, Fox will also spend more than $660 million annually to air 11 Thursday night games each season over the next five years, according to ESPN's Darren Rovell.
Breaking Sports News
via Bleacher Report – Front Page http://ift.tt/yO6Sgr
February 14, 2018 at 01:06PM