Manchester United Transfer News: Toby Alderweireld Wanted Amid Contract Rumours
Manchester United Transfer News: Toby Alderweireld Wanted Amid Contract Rumours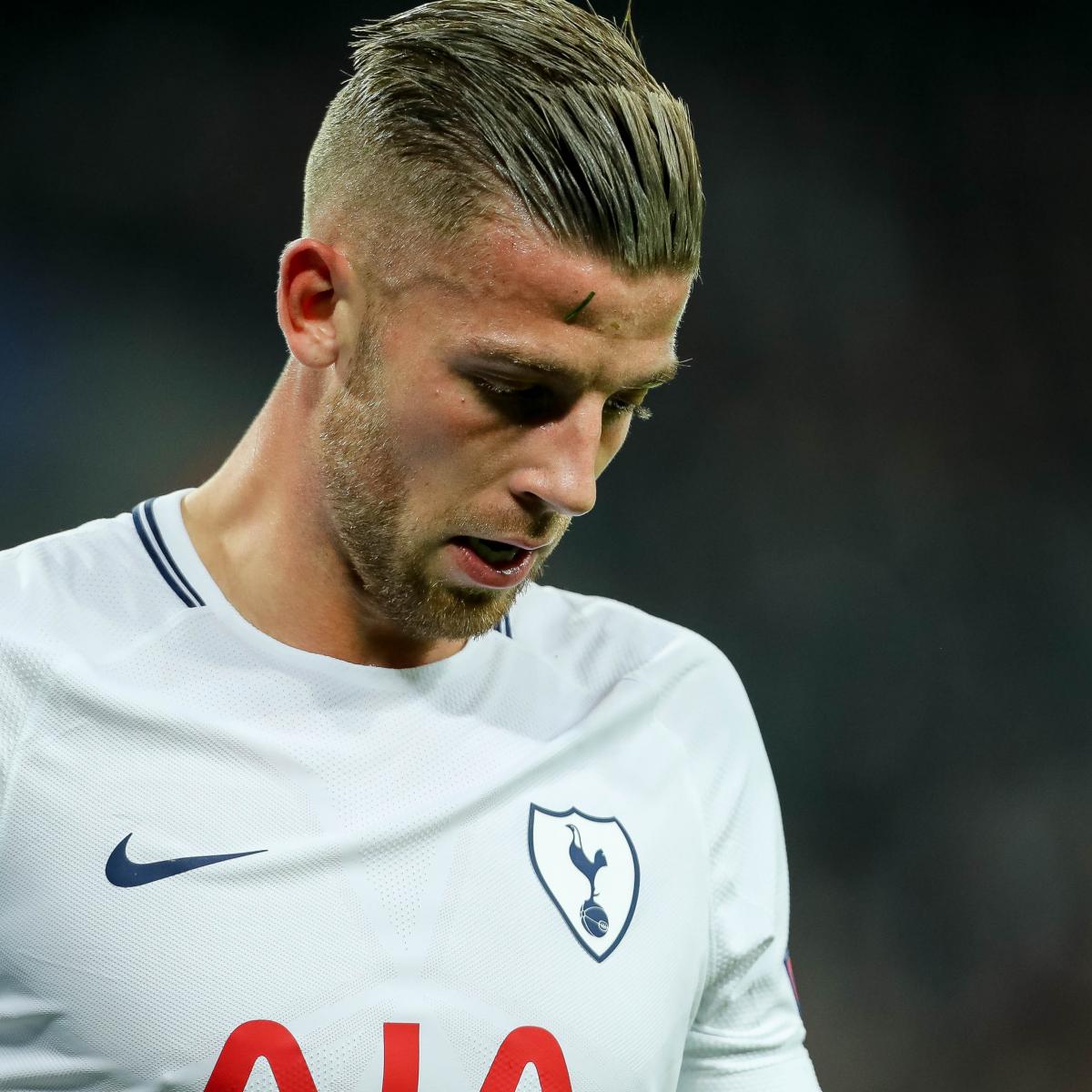 Manchester United are reportedly showing interest in Tottenham Hotspur centre-back Toby Alderweireld, who is out of contract in under 18 months.
A report from Samuel Luckhurst of the Manchester Evening News revealed how United manager Jose Mourinho is considering Alderweireld, despite the Portuguese viewing central midfield as a bigger priority.
Luckhurst also provided these key details about Alderweireld's contract situation: "His deal includes a one-year extension, which is scheduled to be triggered in the summer of 2019. However, his contract also features a £25 million release clause, which can be activated in the 2019 summer transfer window—albeit no later than 14 days before deadline day."

The situation could tempt United, with the club reportedly considering a refresh at the heart of defence. Among those set to be moved on could be England internationals Chris Smalling and Phil Jones, according to David McDonnell of the Daily Mirror.
However, signing Alderweireld wouldn't be easy for the Red Devils, not when the 28-year-old is sure to attract the interest of other top clubs. In fact, Matt Law of the Daily Telegraph has named United's Premier League rivals Chelsea and Manchester City, as well as La Liga giants Real Madrid, as potential suitors for Tottenham's best defender.
Alderweireld justifies the interest thanks to a mix of brawn and technique. He's a physical presence who is rarely overpowered in the air or outpaced on the deck.
The Belgium international is also able to play out from the back thanks to a comfort in possession and a varied range of passing. Those attributes make Alderweireld a player any big club can build a defence around.
Injuries have been something of an issue, though, with a hamstring problem keeping him out for a large chunk of this season. It's a measure of Alderweireld's importance to note Spurs haven't been quite as solid as usual without him.
Shaun Botterill/Getty Images
Tottenham have conceded 24 league goals, just two fewer than they shipped during the whole of last season. When he's fit, there's no doubt Alderweireld is one of the most accomplished centre-backs in England's top flight.
His range of skills puts him above Jones and Smalling, both of whom are dominant in the air but lack pace laterally and can be drawn out of position. Meanwhile, last summer's import Victor Lindelof has struggled to adapt to the rough-and-tumble nature of football in the Premier League.
United's most imposing athlete at the back is Eric Bailly, but the Cameroon international has been laid low by an ankle injury.
What Mourinho's squad needs is a more intimidating central defensive pairing. His best teams were built on strength and aggression at the back, at Porto, Chelsea and Inter Milan.
Alexander Zemlianichenko/Associated Press
Putting Alderweireld alongside a fit-again Bailly would give the Red Devils the pace and savvy they need to own one of the stingiest defences in Europe.
Landing Alderweireld ahead of City and Chelsea, particularly for a bargain fee, would also be a coup for Mourinho as he attempts to make a stronger challenge for the title during his third season in charge.
Breaking Sports News
via Bleacher Report – Front Page http://ift.tt/yO6Sgr
February 14, 2018 at 10:31AM