Ryan Harrison Denies Claim He Racially Abused Donald Young During Match
Ryan Harrison Denies Claim He Racially Abused Donald Young During Match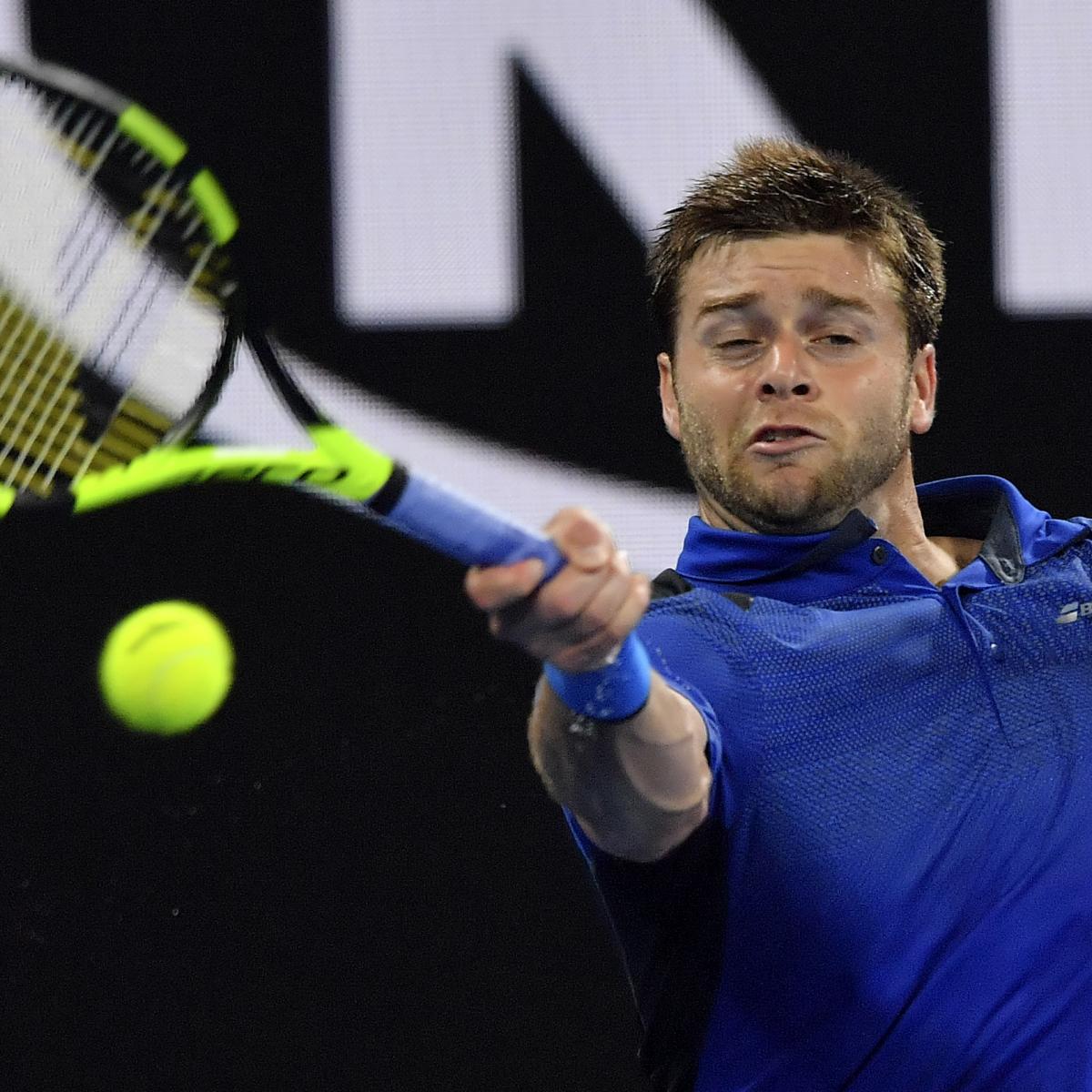 Andy Brownbill/Associated Press
Tennis player Ryan Harrison denied an allegation from Donald Young on Tuesday that Harrison made racially insensitive remarks toward him during a match Monday night.
Young tweeted the following about Harrison:
Donald Young Jr @Yimlife1313

I'm shocked and disappointed, Ryan Harrison, to hear you tell me how you really feel about me as a black tennis player in the middle of our NY match. I thought this was supposed to be an inclusive gentleman's sport.
Harrison responded and said video of the exchange between the two players would exonerate him:
Ryan Harrison @ryanharrison92

The accusations made by Donald Young tonight following our match are absolutely untrue. I'm extremely disappointed that someone would say this in reaction to a lost tennis match. Any video/audio will 100% clear me and I encourage anyone with the available resources to find it.
Harrison defeated Young 6-3, 7-6 (4) in a first-round match at the New York Open on Monday.
Jon Wertheim of Sports Illustrated reported that the ATP is investigating the incident.
He also added that Harrison and Young are one round away from facing each other in the doubles bracket, which could lead to a tense atmosphere.
Per ESPN.com, Harrison and Young exchanged words during a changeover and were stopped from approaching each other by the chair umpire.
They argued again after the match when Young refused a handshake from Harrison.
With regard to the situation, Harrison said:
"If that happened on a football field, everyone would laugh and say '15-yard penalty' and move on. You move forward and try to take it in stride. At the end of the day, you see everybody, you like everybody and you want to be friends and friendly with everybody, but everybody out here I compete against, even the ones I like, they are the ones trying to take away my livelihood. I have to do what I can to get through, and I was proud of myself for doing that."
The 25-year-old Harrison is currently 44th in the ATP rankings, while the 28-year-old Young is 65th.
By virtue of his win over Young, Harrison will face Ivo Karlovic in the second round of the New York Open.
Breaking Sports News
via Bleacher Report – Front Page http://ift.tt/yO6Sgr
February 13, 2018 at 09:05AM