Rockets Rumors: Troy Williams to Be Released Ahead of Joe Johnson Signing
Rockets Rumors: Troy Williams to Be Released Ahead of Joe Johnson Signing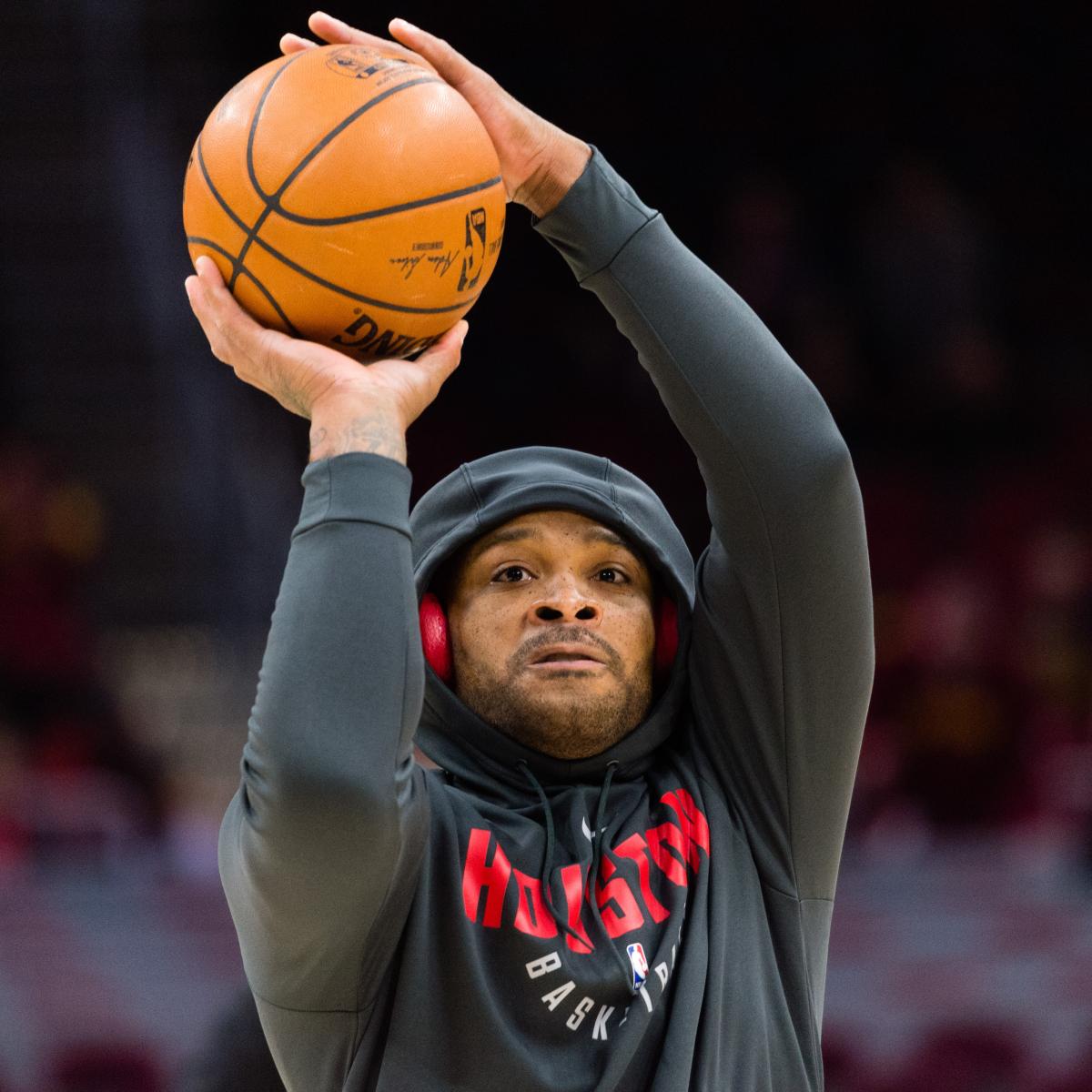 Jason Miller/Getty Images
The Houston Rockets will reportedly release guard Troy Williams to clear a roster spot for Joe Johnson, according to Yahoo Sports' Shams Charania. 
Johnson, who was waived by the Sacramento Kings on Sunday, is expected to formally sign a contract with the Rockets on Tuesday or Wednesday, per the Houston Chronicle's Jonathan Feigen. 
Williams, 23, averaged 1.3 points across four appearances for the Rockets this season. 
His heaviest action came in the G League, where he lit it up to the tune of 19.4 points, 5.7 rebounds and 1.8 steals per game for the Rio Grande Valley Vipers. 
According to Charania, Williams "is expected to receive interest" as a free agent. 
Johnson will join the Rockets after he was shipped to the Kings as part of a three-way deadline deal with the Utah Jazz and Cleveland Cavaliers. 
The 36-year-old should provide an immediate boost to Houston's bench, which ranks 24th in the NBA in scoring at 29.8 points per game. 
Now in his 17th season, Johnson is averaging 7.3 points and 3.3 rebounds per game while shooting 42.0 percent from the field and 27.4 percent from three-point range. 
Those figures are rather inefficient by Johnson's standards since he's a 37.2 percent three-point shooter for his career, but they stand to balloon in Mike D'Antoni's uptempo system that affords marksmen plenty of space to let fly. 
Breaking Sports News
via Bleacher Report – Front Page http://ift.tt/yO6Sgr
February 13, 2018 at 09:05AM