Olympic Figure Skating Schedule 2018: TV, Live Stream for Pairs Short Program
Olympic Figure Skating Schedule 2018: TV, Live Stream for Pairs Short Program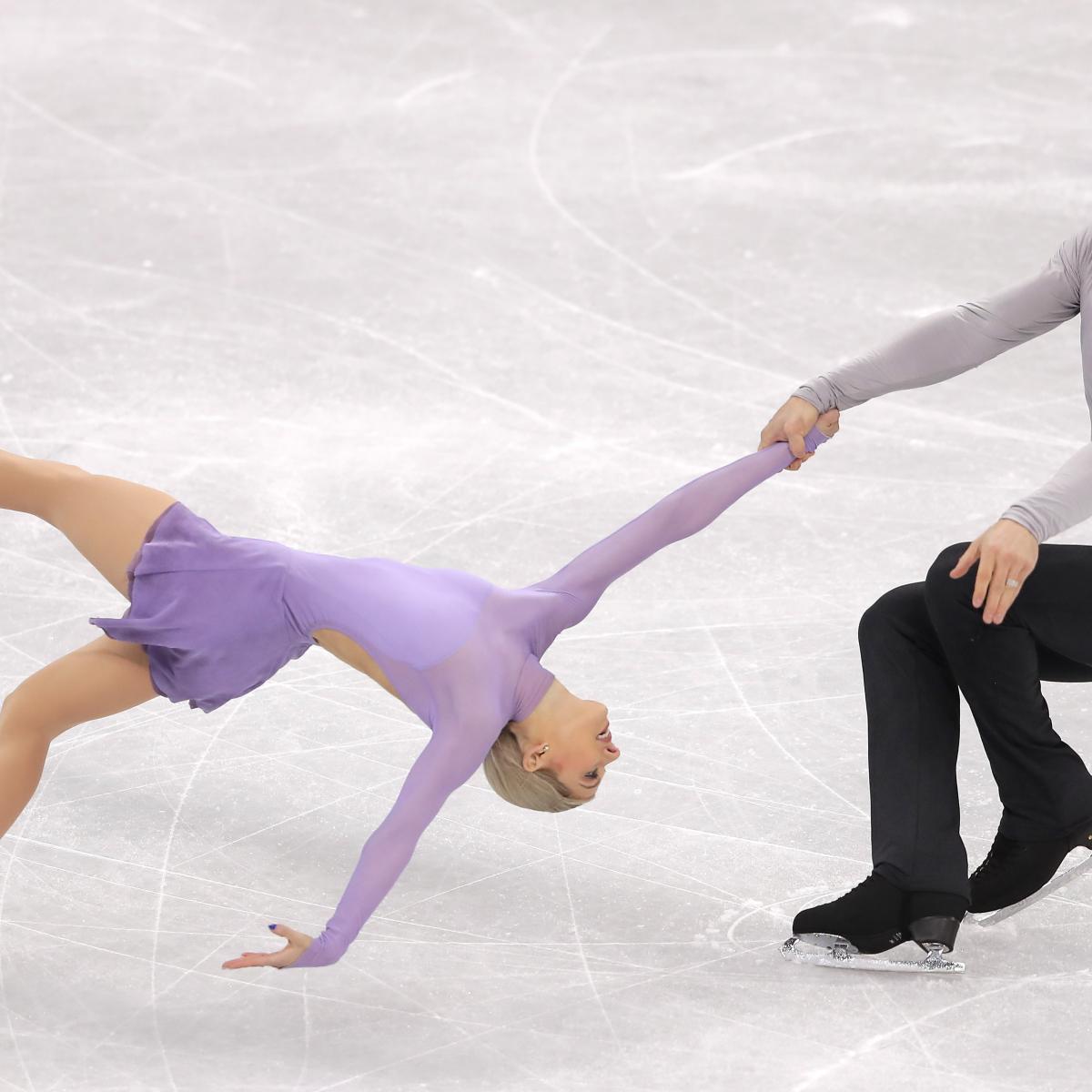 Richard Heathcote/Getty Images
The figure skating continues at the 2018 Winter Olympics on Tuesday, as the pairs short program takes place at the Gangneung Ice Arena.
The shorter runs ensure each partnership must produce close to perfection in their allotted time of two minutes, 50 seconds, with Russian pair Evgenia Tarasova and Vladimir Morozov the standout couple.
The competition starts 10 a.m. local time, as viewers in the UK and Europe watch in the early hours of Wednesday morning, with ice skating fans in the U.S. tuning in on Tuesday evening due to the time difference.
Here is how you can watch the action:
Date: Tuesday, Feb. 13
Time: 8 p.m. ET/ 1 a.m. GMT (Wednesday)
TV: NBC Universal (U.S.), BBC and Eurosport (UK)
Stream: NBC Olympics, BBC iPlayer
Preview
David J. Phillip/Associated Press
Tarasova and Morozov will strike fear into their opponents at the 2018 Pyeongchang Games, as the Russian duo stride forward on their quest for gold.
Representing the Olympic Athletes of Russia, the duo posted a tremendous score of 80.92 for their short program offering during the team event.
Their consistency usurped the challenge of Canada's Meagan Duhamel and Eric Radford, who scored 76.57 to place second.
The early look at the field should reflect what is about to come next, and Tarasova and Morozov are in a class apart.
Morry Gash/Associated Press
The pair are known for their accuracy and delivery of a quad twist, and they have all the tricks of the trade at their disposal to stun the crowds and impress the judges.
Tarasova and Morozov won the World Championships in 2017, and their form appears to be carrying through to the current Games.
The Russian duo have an irresistible chemistry and skill set worthy of being two-time European champions.
Germany's Aljona Savchenko Bruno Massot could provide a significant threat, with the duo ready to pounce if the Russians make any errors on the ice.
Bernat Armangue/Associated Press
Savchenko is a highly decorated athlete who is used to winning on the biggest stage and is a five-time pairs world champion.
There will also be a challenge from the United States, as Alexa Scimeca Knierim and Chris Knierim attempt to hit their best routine at the right moment.
The married couple have appeared composed on the ice in South Korea, and could scoop a medal, even if they fall short of the gold.
The free skating program is set to follow on Wednesday night in the U.S.
Breaking Sports News
via Bleacher Report – Front Page http://ift.tt/yO6Sgr
February 13, 2018 at 09:05AM